Touring Tuscany: Where To Go And What To Do
Travel & Leisure → Vacation Plans
Author

Alexander Belsey

Published

June 9, 2022

Word count

1,174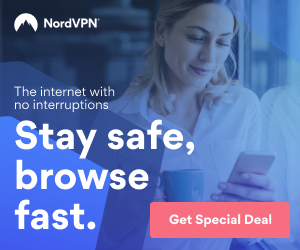 Tuscany is a historic Italian province which showcases the very best of Italian culture, architecture, food, and wine. Its strategic location on the West coast has meant that it has been colonised many times under many rulers, first by the Roman empire in 351 BC to the Napoleonic empire in 1808.
As a small and visually stunning Italian province, which is easily accessible by car, Tuscany makes an ideal destination for keen tourists and has an abundance of historical monuments, picturesque plazas, and traditional Italian food to explore.
Here are some of the best places you can visit in the Tuscany area, with details of all the history and culture that this famous province has to offer.
Florence
Florence is known as the birthplace of the Renaissance period and has been home to some of the most famous Renaissance artists, including Donatello and Michelangelo, whose famous David statue is on display at the Galleria dell'Accademia.
The Renaissance influence can be seen in the architecture, and there are many exquisite buildings to visit in Florence, including the cathedral of Santa Maria del Fiore which features Brunelleschi's famous dome. If you love a good souvenir, stop off at the Mercato Di San Lorenzo for a lively, bustling market overflowing with Italian leather goods and nostalgia-inspiring mementoes.
And if you're searching for a true taste of Italian foods, the Mercato Centrale is packed with tasty local delicacies, from quality olive oils to Parmigiano-Reggiano, and a flavourful range of fresh fruits and vegetables.
Lucca
Located on the West Coast of Tuscany, Lucca is a small historic city which is bustling with culture and art in its own right. Lucca is alternatively known as 'the city of a hundred churches' due to its abundance of historical architecture, and became a large part of the Roman empire during 180BC, later becoming an independent state for nearly 500 years until it was conquered by Napoleon in the 1800s.
Among its architectural delights is the impressive Lucca cathedral, where visitors can view the shrine of the Sacred Face of Lucca, as well as the Piazza dell Anfiteatro (which was originally a Roman Amphitheatre), and the Aqueduct of Nottolini.
If you prefer to be out in nature (and after all, with such lovely sunshine, why not?), the Botanical Gardens of Lucca are not to be missed, and feature a colourful variety of species, with several greenhouses, a herbarium, an arboretum, and an abundance of water features.
Pisa
A trip to Tuscany is not complete without seeing the iconic Tower of Pisa. The town is busy, and a little touristy, but the tower itself is a true marvel of Italian architecture that must be seen in a lifetime.
If you prefer to avoid the tourist traps, you may like to visit the Palazzo Blu, a 14th Century palace which now functions as the art and culture hub of Pisa, or take a cycle trip out to the Marina di Pisa, which is a stunning coastline of bright white pebbles and rugged shores.
San Gimignano
A picturesque hilltop town founded in the 6th Century AD, San Gimignano has been colonised many times as a strategic location with close access to the Via Francigena. It was involved in long battles against the city of Volterra during the Middle Ages, and internal civil conflicts between the Gulfs and the Ghibellines, finally being conquered by the Ghibellines between 1194-1250AD.
The poet Dante Alighieri, known for his famous Divine Comedy (La Commedia) lived in the city in 1299 AD as the Florence ambassador. In 1398AD, San Gimignano came under the rule of Florence, and later, under Napoleonic rule between 1809 and 1814. Following the dissolution of the Napoleonic empire, it was ruled again by Tuscany until Italy was unified in 1769 by Ferdinand III.
Today, San Gimignano is a lively town which is famous for its breathtaking towers, frescos, pristinely conserved medieval architecture, and art, which is now a popular trade in the area due to its visually impressive surroundings.
Siena
Siena was in conflict with Florence in the Middle Ages, and the battles endured for several centuries until Siena surrendered in 1555. Now, Siena is famed for its spectacular medieval architecture, including the Duomo di Siena, which is arguably one of the most impressive Duomos in Italy.
Surrounded by rolling Tuscan hills, vineyards, and farmhouses, Siena is renowned for its beautiful valley, the Val d'Orcia, which makes for a breathtaking drive, and for the Palio (horse race), which takes place in the Piazza Del Campo twice a year.
Montepulciano
A popular destination following the release of Twilight: New Moon, Montepulciano is another living relic of the Italian Medieval era.
Embellished with enchanting panoramic views of the Tuscan landscape, Montepulciano is a showcase of Renaissance art and architecture, including - just outside the town walls - the Temple Of Madonna di San Biago, which was designed by Antonio da Sangallo the elder between 1518 and 1548.
The Temple was considered so iconic that it was used as a reference for Michelangelo's St. Basilica in Rome.
The Piazza Grande is frequently used as a venue for a variety of cultural events, and the town's artistic leanings are perfectly captured by the eye-catching array of artisan workshops and historical artworks.
While you're there, try Montepulciano's world-famous wine, Vino Nobile, which is one of Tuscany's most renowned wines. You will be able to find it at one of Montepulciano's many famous wineries, which are an attraction in their own right for wine-lovers and nature enthusiasts alike.
Montepulciano is a cultural hub and is home to many artistic and cultural events, including the Bravio Delle Bocci, which is a costumed race across the town in historic dress. The Bruschello Poliziano is a visual spectacle which is not to be missed; a theatrical show playing a range of plays from the folkloric to well-known and loved classics.
If artistic blood runs in your veins, the International Art Workshop is another must-see, which runs some of the best art exhibitions and music events in Tuscany.
Arezzo
Home to its very own Roman Colosseum, Arezzo is a striking city which shows off the splendour of Tuscany's 15th-century architecture. Take in the views of the Tuscan countryside for one last time from the Medici fortress before you go - the memory will last a lifetime.
The town is surrounded by the Tiberina, Casentino, Valdarno, and Valdichiana valleys, which gives you dramatic views over Tuscany. Arezzo is home to many famous frescos, including Piero Della Francesca's artworks in the Church of San Francesco, and is the perfect browsing spot for art-lovers and antique collectors, with an array of antique shops and art attractions.
Arezzo also features the home of 16th Century Mannerist artist Giorgio Vasari, which is arguably one of the birthplaces of the Illusionist movement. Vasari's works, among other famous Italian artists, are also displayed in all their grandeur at the Museo d'Arte Medievale a Modern.
Arezzo is a delightful place that perfectly captures the spirit and passion of Italian art and culture!
This article has been viewed 810 times.
Rate article
This article has a 5 rating with 1 vote.
Article comments
There are no posted comments.