The Legend of Carr Creek
Author

Larry Farmer

Published

June 14, 2022

Word count

1,120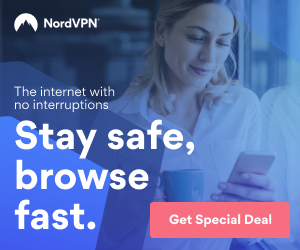 The Legend of Carr Creek
The Legend of Carr Creek does not refer, in my opinion, to the 1956 basketball team that won the Kentucky State Tournament; it refers to Morton Combs who was the team's coach. When one takes a look at the famed coach, he will find a dream life where things are always coming up roses. It began in 1932 when Combs hit the winning shot which enabled Hazard to win the state basketball championship in Kentucky.
In the late 1930's, Combs became a teacher and coach at Carr Creek, a small high school in Knott County. He took time off from his education career during World War II to serve in the United States Army. After participating in the Normandy Invasion, he and a Knott County friend found themselves tied down by German forces. The friend said "We're going to die. We're going to get killed." Digging down deep for courage, Combs responded confidently, "No, we're not. I'm going back to Carr Creek, and I'm going to win the State Tournament."
Combs survived the war and went back to Carr Creek as principal and coach. In 1948 Carr Creek went to the State Tournament but was defeated in the first round. Next up was the dream year of 1956 when Carr Creek and Combs won it all. In the first round, the Creekers faced high regarded Central City and their star Corky Withrow, the number two scorer in the state. Withrow scored 34 points, but Carr Creek won in overtime on a shot in the final seconds by Freddie Maggard. After an easy win over Allen County, the Creekers faced Wayland, the only team that had beaten them during the regular season. Wayland was led by "King" Kelly Coleman, the legend of all legends in Kentucky basketball.
Coleman was the leading scorer in the state with a 47 ppg average and would become Kentucky's first Mr. Basketball. There are all kinds of stories about Coleman, but my favorite is when an opposing coach said to him as he was entering the gym, "Kelly, we're going to hold you to 20 tonight." Coleman dryly responded, "Which quarter?" He went on to score 48 points in that particular game.
The semifinal game between Carr Creek and Wayland was a real classic. Combs had a strategy for dealing with Coleman. He noticed that Coleman tended to lunge forward when shooting. He told the player guarding the King to get close and not give any ground. It worked; Kelly was held to a relatively low 28 points. Carr Creek won 68-67 on a last second shot by—you guessed it—Freddie Maggard. The story does have a happy ending for Coleman. In the game for third place, he set a state tournament record by scoring 68 points against hapless Bell County.
In the final game Carr Creek defeated Henderson by four points. They built up a nice lead early in the contest and held on at the end. There was a bit of a controversy involving the All-Tournament team; Freddie Maggard was not selected. It created such uproar that the state legislature passed a resolution placing him on the team. Coleman was, of course, selected; but he didn't personally accept the trophy. He sent his sister to receive the hardware. Some said he was too drunk to attend; others said he was angry because the crowd had booed him before the consolation game. The booing was supposedly based on Coleman's stated intent to attend West Virginia rather than Kentucky. One interesting footnote to the championship game was that Henderson coach T. L. Plain would later coach Kelly at Kentucky Wesleyan.
Many were impressed by the sideline behavior of Morton Combs. He was always very calm and composed, rarely yelling at players or referees. One of his players summed it up best when he said, "He didn't need to yell at us; he already had our attention; he was our principal." Sadly, neither Combs nor Carr Creek (the smallest school to win the State Tournament) would ever return to the sweet sixteen. However, this is not the end of the story.
The 1962-63 season was a banner year for Combs and Carr Creek. The high point of that season was a victory over Louisville Seneca in the championship game of the Louisville Invitational Tournament. Seneca featured Mike Redd and Westley Unseld. Redd was a sensational player; he was a Michael Jordan type athlete long before that style of play came into vogue. Unseld was, of course, Unseld. He later attended the University of Louisville and had a long and distinguished career in the NBA. To make this LIT victory even more significant, Seneca only lost one game in the entire 62-63 season and would go on to win the State Tournament.
Carr Creek was ranked number one in Kentucky after the LIT win but would lose in the District Tournament to Breathitt County. The Creekers only lost twice during the season, both times to Breathitt County. Their star player, Lewis Couch, had been injured during the LIT. He returned after the injury but was never the same. Combs did receive a consolation prize of sorts; he was voted coach of the year by the Louisville Courier-Journal.
In 1963-64 the star player for Morton Combs and Carr Creek was Glenn Combs, the coach's son. The little school from the mountains had a 19-9 record and went out in style. They were defeated by Hazard 56-55 in the final seconds of 14th Region Championship. Once again there was a consolation prize. Glenn Combs was ranked by the Courier-Journal as the best player in the 14th Region.
Glenn Combs attended Virginia Tech where he averaged 18 ppg over a three year varsity career. During his time in college, he played in one Elite Eight game. In 1987 he was selected to the Virginia Tech Hall of Fame. After college he played seven seasons in the American Basketball Association where he scored over 7,000 points.
Meanwhile, Morton Combs left coaching in 1970. He had his eye on bigger things. In that year he was hired as superintendent of the Knott County school system. He held that position until 1978 when he retired. Ten years later in 1988, the Kentucky High School Athletic Association instituted a Hall of Fame for Kentucky sports. Morton Combs was among those inducted in the Hall's inaugural year. He died in 2009 at the age of 96. I'm sure there were some low points in his life, and he surely had his share of shortcomings. He was, after all, only human; and everyone has skeletons of some type in his closet. However, as the old saying goes, "When the legend becomes fact, print the legend."
I received a bachelors degree in 1967 and a masters degree in 1971 from Western Kentucky University. I taught school for 44 years. One year was spent at Fordsville High School, 17 at Ohio County High School, and 26 at Trinity High School in Whitesville. The subjects I taught were government, history, and English. At Trinity I also served as coach, athletic director, and dean of students. I fancy myself a fairly good writer, and my main interests are sports and politics.
Article source:
https://articlebiz.com
This article has been viewed 872 times.
Article comments
There are no posted comments.