The Best Player Fordsville Never Had
Author

Larry Farmer

Published

June 14, 2022

Word count

1,466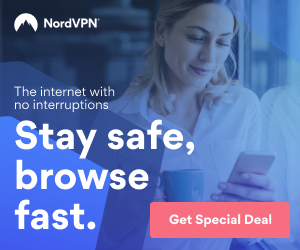 The Best Player Fordsville Never Had
Fordsville was never known as a basketball powerhouse. Every now and then it would have a decent team, but in the best of times it was rarely over .500. There were, however, several superstars who played for the Trojans at different times. Don Coppage, who married my cousin Lavonne Farmer and later coached at the school, was sensational in the late 1950's. Jim Foreman came along after Don and was a force with which to be reckoned. Glenn Floyd followed Jim and had some absolutely unbelievable games. In one particular game which Fordsville won 49-39, Glenn scored 39 points. In the early 1980's Billy Turner who could dunk the ball with two hands led an ensemble of good Fordsville players to a last hooray, but it still barely broke .500 and failed to reach the regional tournament.
One native of the Fordsville area who achieved more fame than any of the above mentioned players never played a game for the Trojans. He was a blue blood of sorts. His father was a prominent businessman, farmer, and well respected member of the community; his mother was a sister to Drexel Phillips who ran a local funeral parlor for over 20 years and served a couple of terms on the Ohio County Board of Education. I'm speaking of George Durwood "Woody" Neel.
I'm not sure when Woody stopped attending Fordsville and enrolled in Owensboro Senior High School, but it was probably the 9th grade. I have a yearbook that shows him at Fordsville in the 7th grade, and I have seen newspaper articles which indicate he broke into the Owensboro starting lineup as a sophomore. It is not known why he decided to take his talents elsewhere, but it is known that Owensboro did a fair amount of recruiting in those days. If they didn't have a very good team, they would go out and find one. Whatever the reason, it turned out well for Woody.
During Woody's junior and senior seasons he was the star player and leading scorer for the Owensboro Red Devils. Most basketball analysts of that era considered him one of the better players in the Third Region. The highlight of his high school days came in 1956 during his junior season when the Red Devils were regional runner-up to Henderson City. Henderson went on to finish as runner-up in the State Tournament to Carr Creek. He had the misfortune during his senior season of being overshadowed by Daviess County, Owensboro's chief rival, which had one of the better teams in the entire state. The Panthers (Daviess County) had 6-8 Don Crosley and All-Stater Bobby Rascoe. Both would lead Daviess County to a state runner-up title in 1958. Rascoe would go on to be a star player for famed Coach Ed Diddle at Western Kentucky State College and eventually be inducted into the Western Hall of Fame.
All this is not to say that Owensboro and Neel did not give Daviess County a run for its money. In January, 1957 the Red Devils defeated the Panthers 59-57 in overtime. Woody and Charley Sturgeon shared high point honors for Owensboro with 16. Sturgeon went to the University of Kentucky on a football scholarship and was a starting halfback during his varsity seasons. Later, in the district tournament Owensboro used the four corner slow down strategy only to lose 31-30. In that game Woody led all scorers with 16.
After high school Woody attended and played basketball for Itawamba Junior College in Mississippi. His greatest claim to fame at Itawamba was playing against the University of Kentucky freshman team at the Owensboro Sportscenter in 1958 and the Western freshman team at the Daviess County gymnasium 1959. In the Kentucky game, which Itawamba lost 111-86, Woody scored 19 points. The Kentucky freshmen were led by Billy Ray Lickert (29 points) who would later be an honorable mention All-American. Against Western, Woody was once again playing opposite Don Crosley and Bobby Rascoe and once again was on the losing side. He scored 15 points, but Rascoe pumped in 30 and Crosley had 21 to lead the Hilltoppers to a 127-97 victory. The star player for Itawamba was Bobby Jackson who had 35 against Kentucky and 37 against Western. Jackson would later transfer to Western and play his junior and senior seasons with Rascoe.
I only had a couple of personal encounters with Woody and neither was significant. In fact, he didn't even know who I was. Woody's dad and my Uncle Pascal were neighbors and both raised chickens in large commercial chicken houses. Whenever the chickens were ready for market, the houses would be illuminated by very dim lights which would make the chickens drowsy. Then, a crew of workers would carry the chickens to cages and load them onto waiting semi-trucks. Woody along with my dad was once part of a crew which loaded Uncle Pascal's chickens. I was just tagging along with dad. When I was a sophomore at Daviess County High School, Woody was a student teacher for my health class. I don't ever remember him teaching the class; he was more or less just there. At the time he was attending Kentucky Wesleyan, and even though he was on their basketball team, he pretty much just rode the bench. Upon graduating from Wesleyan, he could probably look back on his athletic career as moderately successful, but the best was yet to come!!!
Caneyville is a small town in Grayson County; in 1962 it was about half the size of Fordsville. Nevertheless, early in that year it was about to embark on a rendezvous with destiny. Their basketball team would make it to the state tournament semifinals with all the glory that goes with such accomplishments. The players would be placed on pedestals and the coach treated as a god. The starting five were Phillip Woosley (6-2) and Billy Tilford (5-11) at forward, Jerry Tilford (6-3) at center, and Tommy Cummings (5-10) and Eddie Majors (5-8) at guard. The coach was none other than Fordsville native and Owensboro graduate Woody Neel in his first year at the helm. And yet, they almost didn't make it.
In the finals of the fourth region, Butler County had the ball and was tied with Caneyville with three seconds left in overtime. At half court, Eddie Majors stole the ball and went in for a lay-up to seal the victory. The Bears of Butler County did not take the loss lying down. They protested that there had been a foul and that the ball went in after the buzzer. The Butler County coach refused to accept the runner-up trophy as did the school principal. Finally, after most everyone had left the gym, an assistant principal reluctantly received the hardware.
In the state tournament, Caneyville began by defeating Fulton City. In its second contest it hit pay dirt by winning a one point overtime game against Lexington Henry Clay which was ranked number three in the state. Henry Clay had earlier knocked off Owensboro in the opening round. In the semifinal game, Caneyville faced Ashland and future Kentucky great Larry Conley (a member of Rupp Runts). Ashland won rather easily even though Conley was not much of a factor, but history had already been made. Caneyville and Woody Neel had entered the portals of legendary status and would never be the same again. A Lee Rose quote shows the powerful legacy this state tournament appearance had. In 1976 Rose was coaching UNCC (University of North Carolina at Charlotte) and faced Kentucky in the finals of the NIT (National Invitational Tournament). In an interview before the game with Cawood Ledford, the famed UK sports broadcaster, Rose stated, "Cawood, we're like Caneyville in the state tournament."
Woody only stayed at Caneyville for two seasons. In 1963 he left to take the head coaching position at Christian County. After two years at Christian County, he went to Anderson, Indiana and later to Holland, Indiana where he almost repeated his Caneyville experience. In 1967-68 Holland went undefeated in the regular season. It won the sectional tournament only to lose in the regional finals. At Holland, Woody had the distinction of coaching Don Buse, one of the better basketball players in the state of Indiana at that time. Buse became a star at Evansville College and led the Purple Aces to the Division II National Championship in 1971. In addition to being the MVP in that tournament, he spent 13 seasons as a professional in ABA and NBA.
The mid-1970's saw a reemergence of Woody in the Third Region as coach of Breckinridge County. He had a respectable team (18-9) and took the Tigers to the regional tournament, but they lost to Apollo in the opening round. The glitz and glamour of Caneyville and Holland were but a distant memory.
I received a bachelors degree in 1967 and a masters degree in 1971 from Western Kentucky University. I taught school for 44 years. One year was spent at Fordsville High School, 17 at Ohio County High School, and 26 at Trinity High School in Whitesville. The subjects I taught were government, history, and English. At Trinity I also served as coach, athletic director, and dean of students. I fancy myself a fairly good writer, and my main interests are sports and politics.
Article source:
https://articlebiz.com
This article has been viewed 689 times.
Article comments
There are no posted comments.