My Tropical Christmas Vacation in Jaco Beach, Costa Rica!
Travel & Leisure → Vacation Plans
Author

Joe Brush

Published

July 21, 2022

Word count

1,438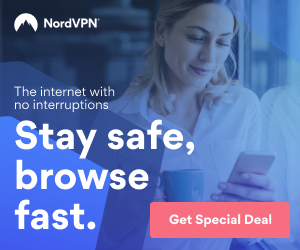 It was a rainy, cold Wednesday morning when I made my mind up. The phone at the cubicle next to mine would not stop ringing; there were people gathered around a watercooler on the extreme side of the office loudly telling tales of weekend exploits; it was unbearably hot in the office – damned central heating. I had had enough – enough of the damned central heating, of all the senseless chatter, of the damned phone ringing, of this endless winter, of this office – Hell, it was time for a Vacation! Christmas was around the corner, falling perfectly on a weekend this year, and I had vacation days saved up – and I wanted anything but a white Christmas – in fact, I wanted the opposite – a warm, sunny, Tropical Christmas – and dammit, I was going to have one. I started texting my buddies to see who had which days off, and what sort of trip we could all arrange together. Man, a Tropical Christmas – what an idea!
December 24th, early morning, we rushed through the airport, pushing through crowds, suitcases being dragged behind us, the snowflakes still intact and melting into our winter coats covering our multicolor, excessively over-designed tie-dyes, 'Jingle Bell Rock' echoing through the terminal – what a mess! We were late to wake up, late to leave, late to check in at the airport, and late to board the plane – but somehow (must've been a Christmas miracle) we made it on time. Sweaty, grossly over-dressed for the tropics, we took our seats – how ironic that we had entered the plane dressed for a winter at British Columbia, and we would get off the plane fully attired for the summer. Personally, I couldn't wait – I hate the cold, and I was in dire need of some sunshine. 'Jingle Bell Rock', this annoying yet beloved never-ending Christmas classic still playing, the plane finally took off – Costa Rica-bound!
The moment we stepped foot out of the San Jose airport in Costa Rica – we couldn't believe it was real – it was like a dream. It was as if we had never rushed through the cold, the wind, the snow back home – it was as if we had always been here in this hot, humid, green, Tropical Paradise. Nine college buddies and I had come on this trip, and had booked an agency, Jaco VIP, to help us out with everything we needed. An Air-Conditioned van, a Mercedes Benz Sprinter no less picked us up, we were received and guided by a Personal Concierge assigned to us, and off we went, Jaco-bound.
Jaco Beach, Costa Rica is the town we had chosen in which to spend our Tropical Christmas Vacation weekend – a dreamy surfing town on the Pacific coast of the country. After an hour or so drive, we had arrived – it was hot, sunny, the skies were clear and blue, the waves crashed onto the golden shores from the bright blue Pacific waters, and there was lush green jungle everywhere – this was exactly what I had been dreaming of. Immediately, we stopped at a mini-market and bought local beers, Pilsen, ice-cold, to cool down in the hot sun while we browsed through the town's local souvenir and arts & crafts shops, as our Concierge arranged the details for our stay. The town was colorful, bright and vibrant – a combination of locals and tourists going about their business, music in the air, the smell of food – it was an ecstatic moment. Having cooled down now, we were taken to our accommodations.
All nine of us stared up in awe at the magnificence that was this Vacation Rental we had booked – a huge, 10-bedroom, beachside Villa with a swimming pool looking out onto the beach and the ocean. Talk about luxury! A nice detail – there was an eight-foot, fully-decorated and lit Christmas Tree in the main living room – Christmas here, what a trip! Hot, tired and excited we all jumped into the pool at the very instant of having seen it (clothes and all, still on) – the perfect first step to celebrate the beginning of our Vacation. Out of nowhere appeared a couple of Bartenders with treys full of ultra-Tropical-looking cocktails, and a DJ started playing tunes – and this was only 11AM! After a couple of cocktails in me, we ran to the beach for a dip in the ocean – much needed! Soon after, beers-in-hand, we went out into town to grab some lunch. We came across a crowded restaurant on the main street called Public House where we quenched our thirst with a couple of frosty beers, followed by some delicious Steaks. We walked toward to the beach afterward, and came across a sweet little beachside spot called El Point – we had some beers, played some pool and before long I realized we had spent the whole afternoon there. We watched the incredible sunset from the beach, beers-in-hand, as the music at the bar got louder and louder, and more and more crowded. We went back inside after the sun had set, took some shots and toasted to the best Christmas Vacation weekend ever. In good cheer, so to speak, we walked down the beach to our dinner destination – the legendary El Hicaco, known as the best seafood restaurant in Jaco! We sat at a large spacious deck on the beach, ordered a couple of bottles of wine, and indulged in seafood. I got the Tuna Steak with Fried Plantain – an absolute delight! Now that dinner was over, we stumbled our way back into town – the night was young, it was Christmas Eve, and we were ready to Party! Turns out that Jaco Beach has quite the nightlife, vibrant with all its bars and clubs to Party at – and we took full advantage. We bar-hopped through almost every bar on the strip, mingled with locals and tourists, went to a nightclub called Republik where we partied until the sun came up with a group of local hotties – what a night!
The next morning, fully prepared to seize the day, yet entirely unwilling to get out of bed, I was woken up by the sound of Christmas carols playing, so I stumbled out of my bedroom to find the Concierge there waiting for us all. The boys were soon up and about wearing Santa hats, jolly and in good cheer – we all wished one another a Merry Christmas, felt gratitude for being here in this Tropical Paradise, and went off to a restaurant called Green Room for breakfast, where I had a Breakfast Burrito with my coffee, and our Concierge filled us in on the details of today's itinerary. Man, there sure are a lot of things to do in Jaco Beach! The first item on the itinerary was surfing – a good way to start the day, no doubt. None of us being professionals, or even decent at that, we all ate a good amount of sand as we tumbled in and out of the waves – a great time, though! Next, we were taken to a Marina at a placed called Los Suenos, where we boarded a Fishing Charter we had booked for the day – now this, I was looking forward to! We cracked open a few beers, the ocean breeze in my hair, the morning sun in my eyes – perfection. We got some music going, chatted with the captain and before long we started to see results. A couple of hours in, I managed to catch myself a Dorado fish. One of my buddies caught an impressive-sized Marlin. Back on land, we headed back to the house where we found our Private Chefs ready to receive our spoils of war (or fish) to prepare for the evening. We watched the sunset from inside the pool itself, cocktails in hand, smoking cigars, and bobbing our heads along to the music – the perfect way to spend the afternoon on Christmas Day! Before long, the smells of things being grilled filled the air. We made our way to the grill, where we found large chunks of fish being cooked – the smell was to die for! We dined like kings that evening, drank lots of wine like the men of yore, and toasted to the best Christmas ever.
Boxing Day, the perfect day to head back home – back to reality. This was by all means the Vacation we all needed. Joyful and triumphant, we boarded our plane back to the cold, wind and snow of the Northeast, singing along to the over-played Christmas carols in the airport and airplane alike. I recommend Jaco Beach, Costa Rica to all (and to all, a good night!).
This article has been viewed 627 times.
Rate article
This article has a 5 rating with 1 vote.
Article comments
There are no posted comments.