Ditch the Dryer
Author

Alexandra Lea

Published

June 30, 2022

Word count

576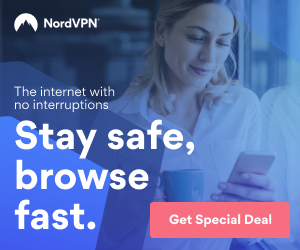 How would you like to save energy, save money, save time and save your clothes? Sounds pretty great, right? Well, it's as easy as ditching the dryer and hanging it all. The dryer is one of the most energy-using appliances in the household, even when set to energy saver mode. With prices rising these days, this was the only reason I needed to make the switch. However, I've found even more benefits in hang drying all our laundry.
Time is precious to all of us, so let's save some. Most people I talk to don't believe hanging every item of clothing rather than simply tossing it in the dryer saves time. I'm here to tell you it does. Imagine it's laundry day with multiple loads on deck. That first wash cycle is complete, and you toss it directly into the dryer and start your next wash. Now your second wash is done but not the dryer, so you're already set back. Now, had you hung that first load to dry, you'd have that third load in the wash already as you're hanging the second. Are you catching on? Still not sold? How about this. You've got a load in the dryer and errands to run. Now had you hung those clothes out to dry, there would be no hurry to get them folded before wrinkling. They can hang out all day. But since you used the dryer, the clothes sat there for a couple of hours, tangled together, gathering wrinkles and now need to be rerun, steamed, or ironed. Therefore, taking more of your time than necessary.
So, now we are already saving money and time. Let's save our clothes. Every time that favorite shirt goes through the dryer, it wears down. By drying your clothes on a rack or line, whether inside or out, you're conserving them. Making them last longer and, in turn, saving on replacing worn-down clothes. That's right, saving even more money. So whether you've got a three-dollar shirt from Goodwill or those sixty-dollar pants from Dillards, they will last much longer.
When I began my journey to ditch the dryer, It was gradual. I started with bedding and bulky items such as sweatshirts and jeans, the stuff that takes longer in the dryer. I didn't have a clothesline or a drying rack, so I used hangers and my shower rod, which worked great. But as I began to use the dryer less and less, I invested in a clothesline. There are several different styles you can choose from, or find a D.I.Y. plan for one. As pictured, I decided on a rotary line, and I love it. Outside is now my favorite place to dry anything, bedding especially because it smells incredible. Delicates we still hang inside. The kids would kill me if I turned their undergarments out for the neighborhood to see. Now, we live in the Midwest, so winters require utilizing indoor space but hanging laundry to dry indoors during the winter has, you guessed it, another added perk by putting moisture into the dry winter air so you can turn off the humidifier and save a little more.
Get out those extra hangers and clothespins, I found mine at the local flea market super cheap, and give it a try. What have you got to lose? Certainly n
Ditch the dryer!
My name is Alexandra and I am a freelance creative writer. Recently, I started a blog on living a more self-sufficient lifestyle as a single mom of two teenagers. Writing has always been a passion of mine and a big part of my life as a hobby and now as my career. I hope to share my stories and ideas with more and more people. Besides my new blog, I am also currently working on my first children's book. Lots of fun and exciting things happening and coming soon.
Article source:
https://articlebiz.com
This article has been viewed 454 times.
Rate article
This article has a 5 rating with 2 votes.
Article comments
There are no posted comments.