Smart Mirror: Spending Time In the Right Place
Author

Rebecca Chen

Published

July 27, 2022

Word count

760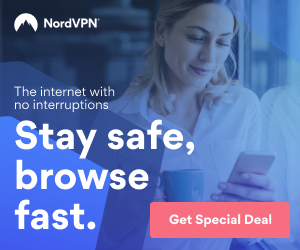 In addition to the gym, at home can also open up new ideas you want to deepen your workout.
When working out at the gym have you ever considered whether the money you spend is being fully utilized or not? In addition to the fees paid to the gym alone, those who choose personal training have to spend a significant amount of money on a personal trainer. If some people also have to drive or take a car to the gym, a gas and daily commuting costs are inevitable.
So does all this money give you more incentive to work on your extra pounds? In other words, how much time do you really spend in the gym to start training? Especially in this day and age where people are discouraged from going to gyms, yoga studios and other populated places, it seems that there is one more reason to refuse coaching to the gym. Moreover, many people are accustomed to "clocking in" at the gym, and sending a selfie to share on social media seems to complete half of the workout. If your determination is not enough or motivation is not enough, just rely on a fitness instructor outside of your work hours to supervise is far from enough.
The home workout mirror has been favored by many people once it was launched. To be honest, no one will be surprised by such a high-tech product that can perfectly replace the dressing mirror and is no less than a professional fitness trainer.
Extensive and professional courses
Although most gyms employ fitness instructors who are certified by the state, there are still unexpectedly uneven levels of fitness teachers. The workout mirror can put this concern to the wind. The fitness team of the exercise mirror is an elite team of professional fitness instructors certified by international fitness authorities. Accordingly, all fitness courses are original and innovative courses created by them. The courses are constantly updated and cover many aspects involving different user groups. For example, various aerobic dance, power boxing, kickboxing, etc., which are popular among young people, or Tai Chi, meditation, restorative yoga, etc., which are suitable for health maintenance. The diverse selection of courses not only satisfies your desire to lose weight, plasticity and gain muscle, but also cultivates your temperament and turns your interest into a profession.
Quick access to the state
The newly released HiDong ProHa Fitness Mirror supports multi-system control (touch control, gesture control, sound control, mouse control). You can start the program of the training session you want to train in advance through the fitness mirror connected to the phone on the way home before. Of course, you can also get home after a certain range of shouting "HiDong", it supports intelligent voice wake up, will recognize your voice in a very short time, so you quickly enter the exercise state. The agile response is based on the dual-channel surround sound system of the HiDong exercise mirror, with dual 8W hi-fi, instantly providing you with excellent sound quality feedback. Compared to the traditional and gym instructor to book each session compared to having a fitness mirror means you can start the fat cell burning journey at home anytime. And there is more convincing posture monitoring and guidance to get you off to a better start.
More exciting interaction
HiDong Fitness Mirror has launched a global fitness platform, specifically for fitness enthusiasts who want to share their fitness results or experience to create a fitness community where the whole family can participate together. Here, users can not only interact with their favorite fitness trainers online but also choose their favorite HiDong members to participate in contests and get free membership classes. Three different class formats allow you to immerse yourself in face-to-face fitness interaction with a personal trainer. Of course, the recorded classes support unlimited looping, as long as you become a member of the HiDong workout mirror, you and your family enjoy the same membership benefits at the same time. The whole family to participate in the health training program come on, and let people secrete dopamine body games. A large number of games are regularly updated online to make your family atmosphere more cozy and make your parent-child relationship more harmonious.
All in all, smart fitness mirror exists like an upgraded version of a home gym. Only it has more privacy, security and the science to help yourself and your trainer analyze the exercise process. At the same time, it has more value in promoting health in the long run than you might think.
I'm a freelancer. I am also a member of HiDong Hong Kong Limited and would like to publish articles about fitness and health knowledge on your website. My contact email is business@hidong.com.cn
Article source:
https://articlebiz.com
This article has been viewed 478 times.
Article comments
There are no posted comments.