Plant. Prune. Preserve.
Author

Alexandra Lea

Published

June 30, 2022

Word count

481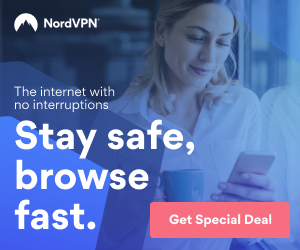 Did you know that in just one growing season, you can preserve enough herbs to last years? A little research so you can adequately care for them, a dehydrator, and some glass jars for storing. That's it, and honestly, if you don't already have a dehydrator and are not sure you want to make that investment, you can still preserve all of your herbs. It will just take a bit longer. I started with the cheapest dehydrator I could find, and it wasn't long before I knew a bigger one would be well worth the investment in the long run.
If you haven't grown herbs in the past, I recommend starting with just one or two. Then, choose what you use the most when in the kitchen. I began with basil. One thing I cannot stress enough is to do your research. I tried winging it the first year, and while that wasn't a total fail, I wouldn't call it a win either. I think I preserved enough basil for a couple of homemade pizzas and a jar or two of pasta sauce, so not very much. The research process took me under an hour and was very thorough. So, trust me when I say it's worth it. I harvested an entire pint of freshly dried basil in just one growing season with one plant. This amount will last us years, and we make a lot of homemade pizzas and sauces.
When you have answers to the following questions, that's when you're ready to begin. First, insert your herb of choice in place of my basil.
On planting and harvesting:
-Where does basil grow best?
-How much water does basil need?
-How to know when to begin harvesting basil?
-Where do I cut the basil when harvesting?
-Do I wash basil?
-How do I save seeds from my Basil plant?
If using a dehydrator:
-How should basil be placed on drying racks?
-What temperature should basil be dried?
-At this temperature, how long should basil be dried?
If using the hang dry method:
-How much basil should be in a bunch?
-Where should I hang the basil?
-How often should I check the basil?
-How to know when the basil is wholly dried?
Now what:
-Do I Leave the dried basil leaves whole or grind them small?
-What is the best way to store dried basil?
-How long will my dried basil last?
-How to know if my basil is still good
Bonus:
-How to use my freshly dried basil?
You're now all set to start preserving your fresh herbs. Before you know it, you'll have an entire herb cabinet full that you can be proud of for all your hard work while saving some money. I would love to hear about your experiences and which herbs you have grown.
My name is Alexandra Lea. I recently started a blog on living a more self-sufficient lifestyle as a mom of two teenagers. Writing has always been a passion of mine as a hobby and now is becoming my career. I look forward to sharing my stories and experiences with you. Questions and feedback are always welcomed and encouraged.
Article source:
https://articlebiz.com
This article has been viewed 722 times.
Rate article
This article has a 2 rating with 3 votes.
Article comments
There are no posted comments.