WORLD'S BIGGEST GREENWASHING COMPANIES REVEALED
Author

Rebekah Freelance

Published

August 3, 2022

Word count

722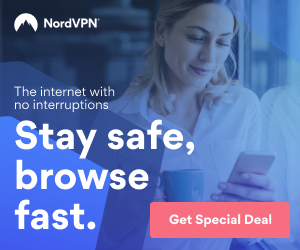 New evidence has arised that some of the world's leading corporations are contributing to the issue of "Greenwashing". There has been a 51% rise YoY in mentions of businesses 'Greenwashing' online, proving that the term is becoming increasingly prominent.
"Greenwashing" can be defined as the process of companies deceiving their investors and public in terms of their environmental friendliness to improve their reputation. A company may claim to be "Green" solely for marketing purposes, whilst making little to no efforts to become more sustainable.
"Greenwashing" is becoming more prevalent amongst the world's largest companies and financial regulators are getting involved. Last month, German law enforcement raided a leading financial provider, Deutsche Bank, over reports of apparent "Greenwashing".
Bionic has now conducted original research and identified the companies which are "Greenwashing" the most, according to the media. To collect the data, Bionic took a list of the top 200 richest companies worldwide and studied how many times they appeared alongside the word 'Greenwashing' in the press.
It was found that the most mentioned UK based company for "Greenwashing" was Unilever, with 18,200 mentions. Also in the top 5 were HSBC, Shell, BP and Barclays. Globally, the companies which appeared most frequently for the term "Greenwashing" were:
Apple - 41,000 mentions
Amazon - 37,200 mentions
Target - 32,500 mentions
Dell - 26,800 mentions
United Parcel Service - 22,800
Meta Platforms (Facebook) - 22,000
Microsoft - 21,200
Ford - 15,600
Gazprom - 14,100
Shell - 13,500
However, Les Roberts, Content Manager at Bionic, has provided a bit of insight into why he believes it is not only large businesses which must fight against the climate crisis:
'Environmental sustainability is an important issue that we can all help to tackle both from home and the workplace. Yet, many small business owners are put off by the seemingly high costs of installing renewable energy systems and become confused by the complicated terms involved with becoming greener'
'Although the responsibility largely lies with the world's top grossing companies to reduce their carbon footprint, we can all have a material impact in the fight against climate change even by utilising small changes in the day to day running of our small businesses. Becoming more sustainable doesn't need to be complicated and doesn't' need to cost the earth'
'It is important that companies actually put into practise what they preach. As we have found, many large corporations have been caught up in the issue of misleading us about their green practices. In order for there to be actual change, the action must be genuine and material'
Bionic has also advised how small businesses can be more sustainable:
If you employ a reasonable number of staff, why not create a designated team in charge of keeping up with sustainability? Give your employees free reign and encourage them to come up with fresh ideas to help your business go green.
Incentives usually work well with customers, so think about offering shoppers points every time they bring their own bag or bring in some used packaging from your shop to recycle.
You could encourage staff to think about embracing reusable water bottles. If you have the funds, you could even have some made with your business logo on them, to create a nice sense of unity in the workplace.
Adding a few plants to your office or workspace has so many benefits. A bit of greenery can really brighten up a room and, if you want dig into the science a little, more plants means more oxygen is produced, which can also help create a happier space for your employees to work in
As a small business owner, you could try and encourage staff to be mindful about recycling. Why not hold a fun training day for your team where you can spend a few hours really getting to grips with what you can do as a business and how you can improve your system? Ask them what their thoughts are and come up with an effective plan to build upon.
If you're unsure about the green credentials of anyone in your supply chain, ask to see their Corporate Social Responsibility (CSR) policy. A CSR policy is used to show how a business works ethically and considers the social, economic and environmental impacts of what it does. If your suppliers don't measure up, start looking for other sustainable providers instead.
Bionic is the smart way for SMEs to get their business essentials sorted, with tech-enabled human experts.
We combine smart technology with world class human service, to match SME business owners with the right business energy, insurance, connectivity, telecoms, and commercial finance solutions from our panel of specially selected providers, suppliers and products.
Article source:
https://articlebiz.com
This article has been viewed 73 times.
Article comments
There are no posted comments.