From Hatred to Admiration
Author

Lihle Silwane

Published

August 11, 2022

Word count

432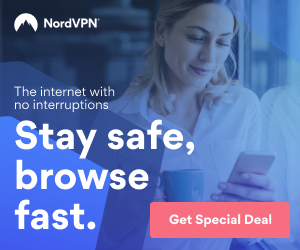 Football as we all know is a sport filled with passion and sometimes emotions, as a staunch supporter of the game I have had my fair share of heartaches, jubilation, swearing and relentless criticism of different players and coaches.
I grew up as a faithful supporter of a South African soccer team called Kaizer Chiefs, those who know the team will tell you about its rich history and its enthusiastic and proud (very vocal) fans. I have seen the team win and lose to different teams in South Africa and in the African continent . I have never hated the opponents or coaches of other teams; my anger will be directed at my team's players. The only coach I resented was Pitso Mosimane.
I never liked Pitso Mosimane from his early career as a coach at Super Sport United (2001), the hatred worsened when he joined Sundowns (2012). I don't know "Jingles" personally and I doubt he will be guttered by my views, especially coming from a person who has never coached even an under 12 soccer team. Pitso Mosimane is well known in South Africa for his controversial post and pre match interviews with journos, he has called out referees for poor decision making, lashing out at big teams (including Kaizer Chiefs) for benefiting from poor refereeing calls, and even criticizing his own player for substandard performance. He always had something to say after a game, especially after a big game, in his comments he somehow alluded to Kaizer Chiefs which made me very furious at him. I remember after Sundowns clinched the league 2015 to 2016 season; I was so angry that I blatantly stated that "if Kaizer Chiefs would hire Pitso I will leave the team as a supporter".
The success of Mr Mosimane continued regardless of how much I hated him for his theatrics, he continued to dominate South African Football and went to win the African Champions league (2016). My hatred slowly perished as nothing was stopping this man, he continued to win and compete for every accolade. I am a person who is inspired by success stories and robust work ethic, this man I hated so much had these attributes. He fought his way in a football dominated by Kaizer Chiefs and the other team (Orlando Pirates). He faced so much criticism, and pressure from all stakeholders of the game. I was the first to wish Kaizer Chiefs could sign him after he resigned from Al Ahly. I continue to follow his journey and inspired by his values and his love for the beautiful games. We are behind you Pitso Mosimane.
Lihle Silwane is a South African aspiring writer. I have passion for writing and took up this challenge to improve my writing skills. I have read a number of books and articles, i am inspired by how authors pen their ideas and views delightedly with so much flow.
lihlesilwane@yahoo.com
Article source:
https://articlebiz.com
This article has been viewed 482 times.
Article comments
There are no posted comments.