7 Advantages of Hiring Professional Translators
Author

Ann Liu

Published

July 16, 2022

Word count

590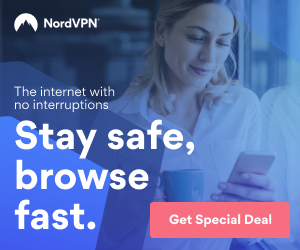 #1 Breaking down linguistic barriers between countries
Translation services allow two people from different countries to communicate and share ideas. They can translate documents or break down spoken language to ensure that both parties understand each other in any communication format. This improves interpersonal relationships in a variety of ways, from improving business relationships to broadening one's social network.
#2 Strengthen business relationships
Because it bridges communication gaps, interpreting services have the potential to improve connections between businesses all over the world. It has the potential to expand social and business networks, leading to collaboration. International gatherings with speakers of various languages, for example. Improper translation is bad for business because the information shared may be insufficient or incorrect, resulting in the rupture of relationships with targeted clients. To avoid breakdowns in communication by ensuring that everyone is on the same page, resulting in the expansion of your company's partnerships.
#3 Complex and specialised subjects
If you are discussing a difficult subject such as medicine or law, it is critical to have an interpreter who can communicate what you are attempting to explain. If you hire an interpreter from a translation service, you will have an expert who can confidently communicate and use technical language. Using a friend or colleague for interpretation would be risky in this case because they may not be fluent in the specialised language. To ensure that professional interpreters are prepared to speak and translate on complex subjects, translation services use glossaries, resources, external training, and advanced translation software.
#4 Appropriate for the culture
You want to make sure that cultural references can help you connect and form bonds. Culturally relevant phrases, as well as clear and grammatically correct translations, can be included by interpreters. They can double-check for appropriateness and remove any references or translations that may offend the other culture. This avoids breakdowns in communication and negative interpretations by both parties.
#5 Save both time and money.
You may discover that a freelance interpreter is unable to complete the work quickly and efficiently. This can happen as a result of a tight schedule and a high volume of translation work, lowering the quality of the translation. You will be working with professional translators if you use translation services, which will result in faster translation results and meeting your deadline. This is especially important if you need the work translated into multiple languages, as there are many different translators to choose from. Translation services can save repeated phrases from your content to reuse, saving you both time and money.
#6 Perfectly reviewed
Translation services use a diverse range of translators, making it simple to obtain thoroughly checked translated copy. Multiple translators will work together to translate, review, and edit what needs to be translated accurately. For example, your documents will be decoded by a highly experienced translator, reviewed by a linguist fluent in both languages, and edited by a proofreader. A representative from translation services will also follow up with you on your work to ensure that you are satisfied with the results.
#7 The core idea
Translation services are essential for establishing strong bonds between groups from different countries. These linguists are qualified and experienced to deliver a translation of the highest calibre. Translation services provide interpreters who are capable of providing clear translations in a timely manner and translating complex subjects. Translation services can ensure that you are correctly understood and that you do not offend the country into which you are translating. This ensures that you are working with reliable interpreters and allows you to save money and time.
Pro-Trans is Singapore's leading translation company, offering professional human translation services for a wide range of applications and industries. We assist multinational corporations such as Philips, Samsung and Globalfoundries in fuelling their global expansion.
Article source:
https://articlebiz.com
This article has been viewed 466 times.
Article comments
There are no posted comments.