Why Did Hungrybox Leave Super Smash Bros. Tournament?
Author

Kevin Girard

Published

August 22, 2022

Word count

655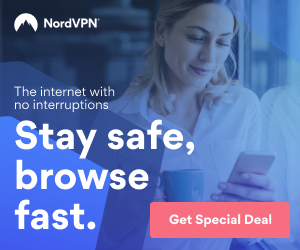 Hungrybox was considered the top Melee player at Double Down 2022 Smash Bros. Tournament. However, drama ensured that resulted in the talented player leaving and abandoning the tournament.
The day before the tournament took place, Hungrybox took to Twitter, claiming he had woken up very ill. He said he was vomiting blood and rushed himself to the hospital early in the morning. The doctors at the hospital were convinced that Hungrybox had COVID-19 or a nasty bacterial infection in his throat. He received antibiotics and steroids but continued to claim that he was COVID-free.
What Happened Next?
Despite being extremely ill and potentially having COVID-19, Hungrybox decided to compete in the loser's bracket for Super Smash Bros. This decision sparks instant outrage in the community. People were concerned that Hungrybox was jeopardizing not only his health but of other players and people in attendance. It was bizarre that the organizers didn't prevent Hungrybox from competing.
It even came out that Hungrybox was not even wearing a mask at the Super Smash Bros. Double Down tournament. He was seen chatting, walking around, and playing while on the live stream without a mask. After his condition took a turn for the worse, the high-level player did eventually remove himself from the tournament and quietly left the area.
He only left the tournament after already playing multiple matches. The sick Hungrybox even proved too much for SFAT, who he sent packing from the tournament. SFAT failed to make the top 8 after Hungrybox DQ'd himself and then Arjun "Junebug" Rao DQ'd himself as well following his run to the top 16. People were angry that Hungrybox decided to play despite his condition and mess up the tournament by playing a few games and then leaving. We aren't sure how the staff did not catch this issue and confront Hungrybox.
At least Hungrybox removed himself from the tournament before he spread his illness to even more people. The community is demanding answers on how he was cleared to play in the first place and then how he was allowed to play without a mask. Apparently, organizers were unaware Hungrybox was sick, and he was allowed to play maskless due to breathing conditions caused by underlying health conditions.
Hungrybox Apologizes For Turning Up To The Tournament Sick!
After receiving a lot of heat from players and fans, Hungrybox has decided to address the angry mob. Hungrybox admitted that his actions were wrong and that he should not have attended the Super Smash Bros. tournament.
The star player admitted he was too sick to attend the tournament and apologized for his selfish actions and acting like he was too good to follow the rules. He did not want to endanger other people but was only thinking about himself.
Hungrybox said he would actively try to fix his mistakes and change his ways in the future, He said he was convinced that he was COVID-free but admits he was still very sick and it was a mistake to not wear a mask.
Hungrybox has apparently changed his mind regarding masking and said from now on, he will now be wearing a mask at every Super Smash Bros. tournament. In the past, he admitted to not taking mask protocols seriously, but this was definitely a wake-up call. He encouraged all attendants and players to wear masks.
Hungrybox admitted that his words don't hold much weight at the moment. But he asked fans and other players to forgive him and give him the chance to do better in the future.
We hope Hungrybox has learned his lesson and realizes the importance of not attending public events when unwell. This will definitely serve as an important lesson for the gifted Super Smash Bros. player. Hopefully, at the next event, all players will be complying with social distancing and wearing masks. It is not worth endangering other people just to play an eSport!
Hello. My name is Kevin. I am a marketer at the betting company GGBet. Our website ggbet-canadian.ca offers thousands of bets on various sports every day. Bonuses and free bets are also available to players from Canada. GGBet is the leader among online bookmakers. Initially, the company offered to bet only on eSports, but now it is a full-fledged platform for all types of bets. Sign up and win!
Article source:
https://articlebiz.com
This article has been viewed 505 times.
Article comments
There are no posted comments.