Meet The Creator: FastPots
Business → Marketing & Advertising
Author

Rohan Kian

Published

August 30, 2022

Word count

821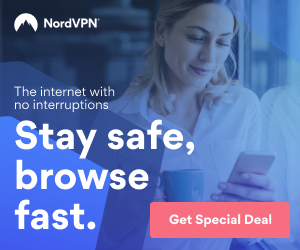 It's an honor to be here today and be speaking on how I got to where I am today and all the challenges to get to where I am today.
I got to where I am today by pushing through people always telling me I cannot do what I enjoy doing every single day. No matter what or the support I get I always stayed consistent even when videos were not doing any where near what I wanted or hoped. I tried to always stay positive and consistent with what I was doing / uploading. Success doesn't just come around quickly you got to work and put time and effort in to things you love doing or wanting to do in life, People will always try and step on you hating on everything you do and posting but you can't let this push you back
I'm sure your success has not come easily. What has tried to stop you or had challenges along the way?
Overall I've had quite a few challenges over the course of my life, In the past I used to get in to a lot of drama caused by some of my own wrongdoings I did being a teenager. I used to try and be a different person and try and act bigger and better then I ever was the only reason I'm here today is due to people supporting me so you should never let that going over your head. People used to always say I was a dead YouTube, I do terrible content and much more but I would always provide and try and push harder when people come at me with hate as this motivated me even more. The main thing is everyone has to ignore and learn from there previous mistakes. You can't succeed without facing challenges because learning is a big step in everyone's life, regardless if you are a content creator or not.
What work do you provide and what do you specialize in and why should anyone work with you over all the other competition out there?
Personally I would first like to say everyone has there own personality so over all the other competition I would never say to strictly pick someone but if you did have to chose a set person I would personally say the reason to pick me is because I aim to stay consistent in anything I do and moving forward. In terms of working with someone I always love to listen and work closely with the Director or Founder to work out the best ways of advertising the product. I have worked closely with some big names meaning overall I must be a decent advertiser or they would not hire me.
What's the best piece of advice for anyone reading and desires to find success in their life?
In terms of finding your own success is to make sure you are doing what you enjoy and not forcing your self to do something you don't want to as this will demotivate you in life and everything you are doing in a daily basis. Anyone looking to pursue any type of career in content creation or just in general real life should be doing it for the right reasons. If you want be a YouTuber for the money and not because you actually enjoy doing it then you should not be a YouTuber. In the world we live in today, no mater what you enjoy doing you will always find a way to make a career around it if you put your full mind and potential to it. I will always believe in staying happy over aiming to be rich.
Success, What does the word mean to you?
If I had to put it simple, I would personally like to say the most important and best key part is staying happy. If you are happy then I would consider that as being successful by all means. There are many people out there which defines success as wealth and if this does make you happy then that means you are successful to. But you do not need to be wealthy to be happy by any means.
What's next for you?
In the next year, I just plan to always stay consistent and try and continue growing all my platforms regardless of what people say about me. I'll never let people tell me what to do in my life because I am my own person and creator. everyone is there own person in the end of the day so let that be. I want to within the next year keep my daily streams going as long as possible and daily upload on YouTube and find things to do in real life in my spare time and just live life to it's best of my ability.
This article has been viewed 312 times.
Article comments
There are no posted comments.