NEED TO COOK WITH CANNABIS? READ THIS FIRST…
Author

Jazmine "Chef Jazz" Moore

Published

September 11, 2022

Word count

606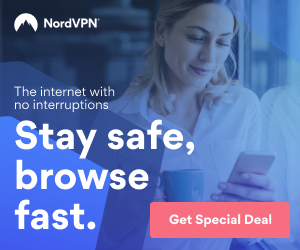 I don't think I need to tell you that cooking with cannabis can seem like a pretty complex process. There are so many moving parts that it can all get fairly overwhelming. You probably have a lot of questions. And then you end up getting stuck or even missing steps…
If any of that sounds familiar, then you'll be glad you opened this email. That's because I've created a frequently asked questions list to help you through the toughest part of cooking with cannabis. Take a look…
Question: What is the best way to cook with cannabis?
Answer: I suspect you're asking this question because you've noticed that everyone has an opinion on the best way to cook with cannabis. Maybe you've even tried a few of these strategies yourself, but mainly you haven't been able to create repeatable results.
That's why I'm going to suggest two different methods, and you can pick the one that's right for you depending on your experience level.
If you're just starting to cook with cannabis, then what I suggest you do is apply the Mason Jar Method using whole flower. If you already have some experience – at least you've made edibles for friends and no one ended up in the fetal position – then I suggest you use concentrates and apply the Big 5 method to ensure repeatable results.
Here's why: The Mason Jar Method is the most approachable way to cook with cannabis by using equipment that is found in most kitchens. You can use the mason jar to decarboxylate and extract all in the same place.
Want to learn more? Join me at our next cooking with cannabis workshop. While using concentrates can be more complex it's the best way for more experienced cannabis cooks to create edibles at scale and still achieve repeatable results.
Question: I don't have a lot of time. Is there a way to do this faster?
Answer: You need to be careful because you want to be able to save time without cutting corners. A lot of tips you hear about for speeding things up will result in poor results.
That's why I suggest you apply our Quick Kief Method utilizing the trichomes and resin glands of the cannabis plant. This method won't only cut your time in half it still yields superior results. Ready to get started? Grab our Quick Kief extraction guide here.
Question: Where can I learn more about cooking with cannabis and how to make edibles?
Answer: As you no doubt already know, there is a whole lot of information floating around the web on the topic of cooking with cannabis. Problem is, some of that information isn't very good. Some of it is rehashed. And some of it is outright wrong.
The good news is that you don't need to spend a lot of time separating the wheat from the chaff. Instead, all you have to do is register for our upcoming cooking with cannabis workshops on our website.
This workshop either live or pre-recorded will give you a crash course to properly cook with cannabis for health and happiness. Plus, you'll even learn The Big 5 our simple methods to create repeatable results.
This is the best way to learn about cooking with cannabis, especially if you're a novice cannabis cook. That's why you'll want to check out our debut cookbook: More Than A Cannabis Cookbook with over 75 recipes and access to all of our complete guides, journal prompts and templates.
Grab Yours Today. Enjoy!
Guides- www.HouseofPanther.com
Workshops/Events- www.GreenPantherChef.com
More Than A Cannabis Cookbook (Now Available on Amazon)
Article source:
https://articlebiz.com
This article has been viewed 125 times.
Rate article
This article has a 5 rating with 1 vote.
Article comments
There are no posted comments.