Have you tried a bunion corrector?
Author

Craig Payne

Published

August 24, 2022

Word count

550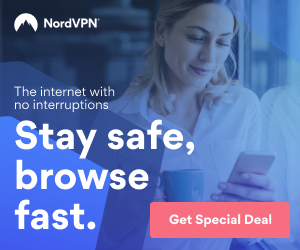 Bunions really are a very common problem with the foot, particularly in women. They are an enlargement with the bone at the great toe joint in the foot and they are commonly associated with a deviation of the big toe or hallux towards the lessor toes, generally known as hallux valgus. They just don't look very good and may turn out to be uncomfortable. Once a bunion begins, it usually is progressive, but that development is usually fast or slower and can differ rather substantially. The explanation for bunions are multi factorial. There's a hereditary aspect to them as well as tight fitting footwear is possibly a significant problem. Foot structure along with biomechanics in addition has a role. They happen to be more prevalent in females and that is supposed to be since they tend to wear more trendy more restrictive fitted footwear.
This problem could become painful as a result of force on the bigger hallux joint with the shoes or coming from an arthritis form of soreness within the joint. A sensible way to manage bunions would be to ensure that you get properly fitted footwear. The only way to basically eliminate a bunion to make it disappear is to use surgical procedures. That will not mean that the discomfort from the bunion can not be taken care of in other ways. This will involve using padding so you can get strain off the enlarged joint or it may consist of shots into the hallux joint for discomfort from inside the joint. Some people would like to know if anything is possible to take care of the bunion while not surgery.
Bunion correctors are splints which you wear about the foot at night to support the big toe in a corrected angle to try to correct the bunion. They are commonly marketed and available on the internet along with before and after images (that are most probably fake) to attempt to influence people that they should cure their problem. Holding the big toe joint in a ideal placement using a bunion corrector over night definitely can appear like a good option and of course appears as if it will well correct it. However, conversely consider this: some force is produced with the bunion corrector to the toe through the night to try to correct its position. The very next day, a most likely considerably increased force is placed about the toe from the biomechanics and also the footwear that any kind of benefit from the bunion corrector might be undone. Thus, theoretically they might or will not work at correcting bunions. There has been one published study completed that points too the splints do actually work a small amount. Nevertheless, they just demonstrated a few degrees improvement following a couple of months of use. They did not study the brace for over that to see if generally there is more improvement or if the advance continues soon after ending the splints use.
All this does not mean that bunion correctors shouldn't be employed. Many different specialists have mentioned that using bunion correctors does keep your toe mobile and flexible which helps cope with the symptoms that tend to occurs inside the joint. Because of this they will be helpful, even if they don't really fix the deformity.
This article has been viewed 192 times.
Article comments
There are no posted comments.