Do's And Don'ts : Buying Your First Income Property In Ontario
Author

Catherine Nacar

Published

September 23, 2022

Word count

535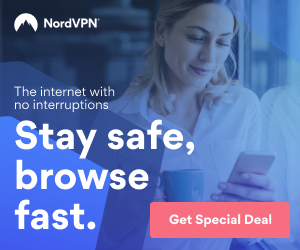 Investing in real estate is like buying and running a business, especially if you want to turn it into a rental property in Ontario. With real estate prices dropping, you've entered the market at the best time possible. Before you become an income property owner, you need to ask yourself questions. Would you be able to manage the monthly mortgage payments? Would you be a good landlord? Would you be able to find good tenants that pay rent on time and take care of the property?
Here are the do's and don'ts of buying your first income property in Ontario:
Do's of buying a rental property
Purchase in a city with a future
Work with an experienced realtor in Brampton, who can help you identify the best cities to invest backed by appropriate data. As a first-time investor, you might be low on budget. It's always better to buy a townhouse or semi-detached house in a growing city than a condo or duplex in a bad area in a developed city like Toronto.
Look into multiple property types
Keep your options open and look into every property type within your budget. Many condos and townhouses charge a monthly condo fee, which can range anywhere between $200 to $700/ monthly. Will you bear that expense along with the others you have?
Be a good landlord
You want happy tenants who enjoy living in your property. Provide them with all amenities you can. Be accountable for any problems or repairs and fix them immediately.
Understand tenant laws
Since this will be a rental property, you'll become a landlord and with that comes several responsibilities. Read through the Residential Tenancies Act of Ontario. You can choose to hire a property management firm but understand that you're ultimately responsible.
Don'ts of buying a rental property
Don't buy cheap
Never ever buy a property that's cheaper than similar properties in the same neighbourhood. It's more than likely something's wrong with the property's plumbing, HVAC system, electrical, or ventilation.
Don't expect a positive cashflow for several months
After closing, make sure you clean the property thoroughly. Add a fresh layer of paint. Switch out outdated appliances and fix crooked flooring. Once you're done with fixing up the place, finding good tenants takes time. Don't give your property away to the first applicant. Interview as many as you want until your gut tells you to go with the right applicant.
Don't leave out the important details
Owning an investment property is a long-term commitment. Think about the monthly mortgage payments that you'll be paying for 15 or 30 years. To make profit, you have to own the property for a substantial amount of time and find the right time to sell.
Don't enter the real estate investing world with debt
If you have credit card debt, personal loan, or car loan, I highly recommend getting them out of the way first. Work with a mortgage agent to consolidate debt and pay it off at a lower interest rate.
Looking for a realtor in Brampton who specialises in helping clients purchase investment properties? Contact Realtor Catherine Nacar today.
Hi! I am Catherine Nacar, an experienced real estate agent based in Brampton, Ontario. I have helped several clients buy, sell, and rent their properties across Ontario. My client portfolio includes an affluent audience of professionals from the entertainment industry, a comedy writer, a social media personality, and a professional gamer.
Visit my website for more information - https://www.catherinenacar.ca/about/
Article source:
https://articlebiz.com
This article has been viewed 347 times.
Article comments
There are no posted comments.