A complete guide to printed scrubs in Australia
Author

Umz Jeens

Published

September 2, 2022

Word count

1,106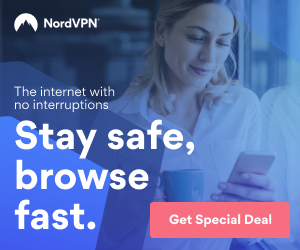 Scrubs used by doctors, nurses, and healthcare professionals offer a limited fashion. But nowadays, there is a wide range of printed scrubs that help people to get a style and an aesthetic look. You can customize them according to your body type and personality. Here in this guide, we will explain all the basic questions related to wearing printing scrubs and carrying them in a fashionable yet modest way.
Are the printed scrubs considered unisex?
Initially, scrubs were considered unisex. But with the introduction of printed scrubs on market, they can be either gendered or unisex.
Unisex scrubs: These types of scrubs sit close to the natural waist of the person wearing them and offers a relaxed fit.

Gendered scrubs: These scrubs are similar to unisex scrubs but are categorized solely for men and females. Men's scrubs fit in a more relaxed way than the scrubs designed for a woman. They have a wide cut at the top and long sleeves and a long torso length with roomier armholes.
How should a printed scrub fit you?
Scrubs in any form either printed or without prints should fit loose which could help the person to move easily. It is professionally inappropriate to move around in tight scrubs. You can opt for 2-pocket-based V-neck scrubs if you want a semi-fit look. Printed scrubs should be durable and comfortable enough to wear so that healthcare professionals can work easily in them. They have to wear them for a longer period of 8-12 hours so their comfort level matters a lot.
It is recommended to know your measurements before getting printed scrubs. The knowledge about your exact measurements will help to get a fit and comfortable scrub for you. You should know the measurements for your inseam, hips, waist, and chest which will make the process of reading the size chart significantly easier for you. Measurements help in getting the right scrub for you if you plan to get one through an online store.
Make sure to lift your arms and check if the scrub fits you and give it a try before purchasing. If the scrub is lifted comfortably without less top rise, it indicates a good sign of scrub for you that fits perfectly to you. You can check scrub pants too and can check for your fit. If scrub pant drags down on the ground or falls off from the waist then it is not the right size for you.
How to tie the scrub pants?
If you are wearing printed scrubs with a drawstring waist, you can tie them to make them remain securely in their place. Here we will explain to you how to tie the printed scrub pants:
Grab both ends of the drawstring close together and pull them tightly to their place. Avoid tying the knot and pull both strings close to tying them tighter around your waist.

Make a loop with one string and take the other string around and loop it again with the first one.

Pull both ends towards the original loop and tie them.

Tie both loops around each other to get extra security.
Materials used for making printed scrub
Printed scrubs are made up of 100% pure cotton. There are some scrubs designed for fashion and style using fabric other than cottons like polyester and rayon blends. The printed scrubs made up of cotton are breathable but have a demerit that they wrinkle easily. Printed scrubs made up of pure polyester or blended fabrics are less prone to shrinkage and wrinkles. The best-printed scrubs are made up of antimicrobial blends of polyester, rayon, and spandex that provide maximum comfort and stretch.
The right way to wear printed scrubs in a fashionable way
Here in our guide, you will learn how to wear the printed scrubs while remaining fashionably:
Wearing the right size
The right size of printed scrubs is the key to comfort and style. You can find the appropriate scrubs for you if you know about your exact measurements. You can also precisely fit your scrubs from your tailor if there is some difference between the measurements and the exact size.
Choose the right cut according to your body type
Printed scrubs come in different cuts and varieties, You can find v-neck tops and pants having tapered legs that can fit best to you. The printed scrubs with the right cuts fit best to your body and provide a more fashionable look. You can also tuck your printed scrubs in a professional and secure look according to your desire.
Select the flattering color that appeals to you
You can choose printed scrubs that can appeal to your eyes and can match the highlights of your hair, skin, or eyes. There are various options in printed scrubs and you can choose different color scrubs for your wardrobe that tends you to gravitate. Sometimes, people are required to wear specific colors or prints in scrubs according to their workplace and for such cases ceil blue or black is the most common selection.
Pair your scrub top with the same pants
Nowadays, printed scrubs are available in different patterns and colors. You can select among the monochromatic, stylish, and all-print looks for your scrub tops and scrub pants. Avoid mixing the scrub patterns as it will end up clashing the tops and pants. Get a printed item having a solid color that ensures a guaranteed match for the scrub top and pants.
Accessorize the scrub
You can create an appealing and aesthetic look with your scrubs by personalizing them with your accessories. You can wear different kind of watches or hair clips that can match your scrub and visually appeals to you.
Why it is ideal to wear form-fitting printed scrubs?
It is ideal to wear the form-fitting printed scrubs due to following reasons:
• Printed scrubs that are too tight to wear prevent you from layering. Plain and simple scrubs are available for both men and women. Form-fitting printed scrubs help a person to move easily around their workplace without any hassle.
• Your productivity might become challenging and get disturbed if your dress code especially the printed scrubs is too tight. It will prevent you from helping your patients accurately and efficiently and can be disturbing in case of an emergency.
• It does not sound good to wear a fit and tight printed scrub at a workplace. It can be against the dress code of that specific place and can result in adherence to rules. It is not a good idea to show off your undergarment seams to people while walking around in the hospital so wear an appropriate printed scrub.
This article has been viewed 78 times.
Article comments
There are no posted comments.