Heartbreaking
Author

Larry Farmer

Published

September 5, 2022

Word count

948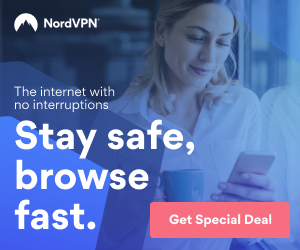 Heartbreaking
Many times defeat and loss are much stronger and longer lasting than even glorious victory. Victory is often fleeting, exhilarating in the present but soon a faded memory. Looking back on my favorite sports teams, their defeats (especially the close ones) exert powerful emotions that never actually go away. Crying at the time releases pent up feelings, but the heartache continues indefinitely.
One such situation occurred in the spring of 1968. The 1960's were not good to Adolph Rupp, the legendary basketball coach of the Kentucky Wildcats. After winning four NCAA championships in the 1940's and 50's, he hit a dry spell that never ended. Oh, he had some excellent teams but would never again reach the pinnacle that seemed so easy in the past.
During the early years of the decade, Rupp pinned all his hopes on the flashiest player (Cotton Nash) he ever coached. Nash had some unbelievable games and was a god-like figure to many young schoolboys in Kentucky. However, the Nash led teams were overshadowed by Ohio State led by superstars Jerry Lucas and John Havlicek. In 1966 Rupp came close to the elusive fifth championship but had to settle for being runner-up to Texas Western. Because five white Kentucky starters were defeated by five Black Texas Western starters, the loss solidified Rupp's reputation in the eyes of the media as a racist. In the late 60's, UCLA and Coach Johnny Wooden would begin an incredible run of championships that would leave Kentucky and Rupp in the dust.
The sophomore class of 1967 provided Rupp with one last chance for redemption. It featured three clean cut, handsome, and talented young men. The group included Dan Issel, a 6-8 center who would go on to become Kentucky's all time leading scorer. Issel later had a distinguished career in both the ABA and NBA. Also on the team was 6-4 forward Mike Pratt, a strong, solid workhorse and also a prolific scorer. Pratt, who passed away earlier this year, would become beloved as a color commentator on the Kentucky radio network. But, the guy who was supposed to make things happen was playmaker Mike Casey. Casey was a 6-4 guard who could both make plays and put points on the board. He had led his high school team (Shelby County) to a state championship, and most expected him to lead Kentucky out of the wilderness.
The boy wonders (Casey, Issel, and Pratt) did well in the early part of the 67-68 season but hit a slump in January. Their low point was a 28 point loss to archrival Tennessee. After the Tennessee debacle, the Wildcats rattled off eleven straight victories and claimed the SEC title. During that streak, Issel emerged as a scoring machine. He had done well early in the season, but late in the year he was simply fantastic. Casey, as expected, scored the most total points for the season with Pratt coming in third.
Going into the NCAA tournament, things looked good for Rupp as the regional would be played at Memorial Coliseum in Lexington, Kentucky's home court. The first game, however, was expected to be a battle of epic proportions. Kentucky's opponent was Marquette with its feisty and combative coach, Al McGuire. The Warriors (they are now the Golden Eagles) played a smash mouth, aggressive style that always spelled trouble for Rupp led teams. The game never lived up to its hype. Issel went wild, scoring 36 points as Kentucky put over 100 points on the board and won by 18. The only obstacle left between the Wildcats and the NCAA Final Four was Ohio State. Ohio State was good, but it was not the team of the early 60's when Lucas and Havlicek were such dominating forces.
When I tuned in to the game on my car radio, it was early in the second half. At that time in my life, I was having some personal and professional problems. I won't go into detail about why, but that fact made what was to come only worse. Cawood Ledford, the Kentucky announcer, greeted me by saying, "Kentucky is in trouble!" They were trailing by ten points and not playing at all well; the Buckeyes meanwhile were doing everything right. The Wildcats were in a grind-it-out game. They fought and clawed, gaining a few points here and a few points there. It turned into a situation where you had to take one step backwards in order to take two steps forward. As the seconds ticked down toward the end of the game, Issel tapped in a shot that put Kentucky up one. On the next possession an Ohio State pass was knocked out of bounds with three seconds left. The Buckeyes in-bounded the ball to Dave Sorenson who banked in a ten-footer as time expired. It was simply horrible, my defeat was complete!
As juniors; Issel, Casey, and Pratt had another good year, but this time they were romped by Marquette in an NCAA regional played in Wisconsin, the home of the SDS (Students for a Democratic Society). This time McGuire had his team psyched, and the fans helped by yelling "Heil Hitler" early and often at Rupp. After the 68-69 season, Casey broke his leg in an automobile accident; Issel and Pratt had to play their senior year without him. They were very good during the 69-70 season, often ranked number one in the country. However, they ran into Jacksonville and 7-0 Artis Gilmore in the NCAA regional finals and could not prevail. Looking back, their one big chance was taken from them by the late Dave Sorenson. I remember it well and always will; the only word to describe it is "heartbreaking."
I received a bachelors degree in 1967 and a masters degree in 1971 from Western Kentucky University. I taught school for 44 years. One year was spent at Fordsville High School, 17 at Ohio County High School, and 26 at Trinity High School in Whitesville. The subjects I taught were government, history, and English. At Trinity I also served as coach, athletic director, and dean of students. I fancy myself a fairly good writer, and my main interests are sports and politics.
Article source:
https://articlebiz.com
This article has been viewed 676 times.
Rate article
This article has a 1 rating with 1 vote.
Article comments
There are no posted comments.