Do You Know How the Perfect Investor for Your Idea Looks Like?
Author

George Smith

Published

October 4, 2022

Word count

1,232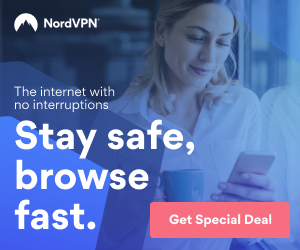 But having an idea is only the first step of the process. You still have a long way to go until you build up a business out of it. And the next step you need to make is to find the right investor for your business. There are many options available nowadays. So, which one would be the best for you?
In this article, you will find basic information about the most common options on the market. And also, you can find very useful information that you can use to not only obtain the money from an investor, but you can get many other benefits as well.
Basic Methods You Can Use to Get Investments
Before you start looking for investors, you will need a business plan first. It would be impossible for you to find someone willing to invest in your idea if you didn't prepare well enough. So, you should first check this guide and make yourself a thorough plan for your future company.
After you finish the plan, then you can start looking for investors. And the first option you should check is crowdfunding. Compared with any other alternative it comes with the least number of risks. It also has high popularity nowadays. So, you should try it. And you will see if your idea is appealing to the general public.
Another option that you can try is to find a good bank and get the funding you need from it. But it is quite difficult to accomplish this task with only an idea. And even if you find a bank willing to give you money, all the risk will be on you. If your start-up fails, you will be in debt. So, if possible, leave this option as a last resort.
For most new entrepreneurs, the best option is to look for an angel investor. Yes, you will trade a part of your company for the funding you need. But this method has some perks that not everyone thinks about very often. So, you should learn some details about this alternative.
An Angel Investor Could Be the Best Option for You
Finding someone that believes in your idea can be both easy and hard. If you go for innovation, and your idea has never been tried in the past, then it may be hard to find an angel investor that's willing to take the risk for profits alone. You will need to look for someone that believes in your chances of success and the idea itself.
For innovative business ideas, the best alternative in many cases is to look closer to you. Check your family and friends. Ask them if they would want to take part in your project. You may be surprised to find enough funding very fast. But what if your idea is not focused on innovation?
Advantages That an Angel Investor Could Bring to Your Business
In many cases, the best business ideas are those that require skills you have already mastered. It is recommended to read business articles https://www.newsstoryarticles.com/category/business/ and news as much as you can.
For example, if you are a very good chef, then it will be a lot easier for you to open a restaurant and have success. Of course, they're still a lot of business knowledge that you will need to learn. But knowing the needs of your clients and the best way to cover them will increase your success chances dramatically.
In such cases, your best option is to look for an angel investor that has some experience and success in this industry. Luckily, as you can see, there are more and more angel investors entering the market. So, you will have an easier time finding the right investor for your business. But you need to think about your options thoroughly and try to find the right type of investor.
As mentioned above, the perfect investor for you would be someone that already owns at least one successful restaurant, or invest in some in the past. But you also need to be prepared for someone like this to ask for more shares for the same amount of money invested. And you need to run some calculations and see if the benefits are worth the number of shares you will need to give up.
Why Should You Focus on The Right Investors?
The reason for which you need to focus on investors that are already in the industry is simple. Besides the money that such an investor will bring to the table, you will also benefit from the knowledge and experience the investor accumulated in the past. And that can be very valuable for you.
As a new entrepreneur, you risk making many small or big mistakes in the first couple of years after opening your business. But with someone that already gone through that, you could avoid many of these mistakes and minimize the damages done by the others. And in many cases, those advantages may be worth the higher number of shares you will need to give up for the investment you need.
It Is Possible That You Won't Find the Ideal Angel Investor
Although this method sounds perfect, there is a little problem that you may run into. Your ideal type of investor already has success in the industry. So, why would he want to invest in your idea? Well, the reasons are very few. You will basically search for those that do not have the time to open up multiple businesses in the same industry and have a lot of money ready to be invested.
Your ideal type of investor must also be unable to invest their extra money in their own companies for one reason or another. So, the number of such cases could be very low. And you need to be prepared for the eventuality of not being able to find the ideal investor for your new company.
Should You Reduce Your Requirements If You Can't Find the Ideal Investor?
What should you do if you are unable to find the ideal investor for your business? Is it a good idea to reduce your requirements? Or, it may be better to look for another method? Well, it actually depends on your current situation.
Your best option right now is to continue learning the insides of the business world. And a reliable website like https://www.thealternativeboard.com/ is the best place where you can start. So, while you create your business plan, you should continue to educate yourself and prepare for the future.
Take Your Time and Do a Thorough Analysis of Your Options
Now that you know the following steps in your entrepreneurial career. And you have some time to accumulate more knowledge while you make a proper business plan. You can also analyze your options properly. Take your time and go through each option, one by one, and find the ones that fit your idea the best.
It is essential to make a plan C or even a plan C. You will need to use your idea and maybe even the business plan as the core of your backup options. It may be the right move to reduce the requirements you have from a potential investor. Or you may want to directly go for another funding option. Only you can decide your future.
Firstly, congratulation on taking the first take towards the big league.
Article source:
https://articlebiz.com
This article has been viewed 578 times.
Article comments
There are no posted comments.