Geospatial Analytics: Basics of Geospatial Data
Computers & Technology → Technology
Author

Julia Haas

Published

October 26, 2022

Word count

611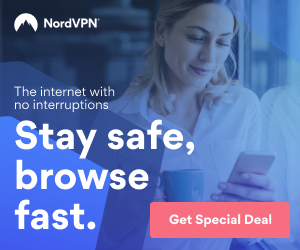 Geospatial data is one of the fundamentals of digital transformation, linking unconnected data sets. Such data is used in a variety of applications, including digital land registry development, advanced infrastructure planning, public data collection, and sharing, or digitization of cadastral records. Geospatial data providers put a huge amount of time, effort, and finances into the transformation of their services so that they benefit people, businesses, and authorities.
What is Geospatial Data Analysis?
Geospatial data is information that is somehow linked to a specific location. Usually, it is stored in the form of geographic coordinates and topologies. The amount of such data is growing at a staggering rate because it is mostly generated not by humans, but by a wide range of devices: smartphones, tablets, satellites, digital cameras, as well as radar, sensor networks, and various modes of transportation. As the Internet of Things and Industrial Internet trends gain momentum, the amount of geospatial data grows even more rapidly, and so do its application cases.
Such data is used in geographic information systems to input, store, search, analyze, and output geographically referenced data. The most important elements of a GIS are attributes, that is, additional information associated with a GIS. There is also the concept of data layers — combinations of attributes and coordinates. For example, a map on which objects are mapped can be a layer. Geospatial data analysis is otherwise known as spatial analytics. It is used to answer questions about the real world — for example, about the current situation at a given point, a vector of changes associated with various factors, modeling, and forecasts.
The Value of Geospatial Analytics
The demand for geospatial data analytics is quite high across different domains. For example, it can help visualize social media activity during an environmental crisis: by matching tweets, posts, or blogger activity with geographic location, experts can gather all the necessary information to help rescue workers. Telecoms can use geospatial data to regulate user outflow: social networks provide information when a customer has moved to another area and the system monitors the availability of operator services in the area to offer a new phone or even a miniature cellular station before the customer decides to change service provider.
By performing spatial analysis, energy companies calculate what the peak energy consumption might be, based on the geographic location and equipment in the area. One of the most widespread applications of geospatial data is, of course, advertising and marketing. The ability to offer consumers some kind of service exactly when they are in the immediate vicinity of the store is a perfect opportunity for marketers. The role of geospatial data analysis in agriculture also has to be mentioned. It gives farmers all over the globe an opportunity to monitor their field remotely, making data-based reliable decisions on upcoming activities.
Types of Geospatial Data
Geo data comes in different forms, each offering unique value when used:
Geographic Database — types of spatial data that enable data visualization on a map.
Vector Data — visualization of objects or features on the planet's surface in the form of points, lines, and polygons.
Raster Data — visualization of objects or features on the planet's surface in the form of pixels. Mostly refers to aerial or satellite imagery.
Web Files — types of geodata storage and access created specifically to serve and display geographic features over the internet.
Multi-temporal — a type of data that connects time to geographic information to help with tracking climatic changes in the context of time and place.
Overall, the geospatial data analytics market keeps growing and offers more possibilities for different verticals, revolutionizing the way they collect, process, and make use of the necessary information.
This article has been viewed 265 times.
Rate article
This article has a 5 rating with 1 vote.
Article comments
There are no posted comments.