Dealing With Cracked Skin Around the Heels
Author

Craig Payne

Published

September 25, 2022

Word count

536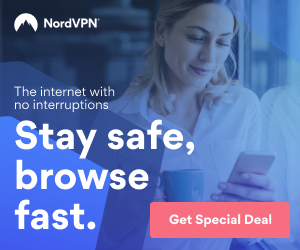 Cracked skin around the heels don't look very good and is often very painful. Clinically, these cracks are known as heel fissures. These types of cracks occur about the side of the heel through strain on dry along with thick skin. In case you wear open heel shoes, these may appear pretty terrible. The process by which the cracks occur is that there exists a normal fat padding under the heel which extends out sideways whenever we take bodyweight on the heel. This is quite normal. Generally, the skin is elastic and flexible and soaks up this fat pad expansion. However, if the epidermis is also dry, then it's vulnerable to split. When the epidermis is harder which has a callus and also dry, then those splits can be very big. These big cracks in the thicker epidermis may pull on the good skin beneath it and be rather painful. As well as the pain, the crack or splits within the good skin beneath the hard epidermis could be a portal to have an infection to penetrate. This may be perhaps serious for people with an underlying medical condition for instance diabetes which predisposes you to an infection. The primary risk factors that can cause cracked heels are possessing a genetic predisposition to the skin getting thicker in response to pressure, being obese, wearing shoes that have no closed in heel to them, an inability to reach the feet to look after them, a thicker epidermis about the heel and a dried-out skin. Most of these risk factors add up to predispose people to the problem. There is not really one cause, however a combination of these reasons.
The initial approach to deal with cracked heels is usually to deal with any infection that might be found. This can include a cleanse of the spot that is infected and making use of a wound dressing. When the infection can be deeper or demonstrating signs and symptoms of infection, then antibiotics must be used. Just about the most important method of the remedy may be the removing of the harder callused epidermis that may be at risk from cracking. This might be expertly removed by a podiatrist which is preferable, at least for the very first time. This may be carried out by yourself by using a foot file which often can requires a little bit of effort. After that harder thick epidermis is removed, then strapping might have to be employed to keep the edges of any splits together to permit them time to mend. Using closed in footwear is absolutely essential to maintain your heel fat pad under the heel bone and also to avoid this from broadening out sideways to stress the epidermis. Following this may be done then it should be important to make use of an emollient skin cream to manage that dried-out skin that is so prone to fissureing. This has to be undertaken on a daily basis. The urea based products work great for this. Because that thicker epidermis begins to accumulate once more, after that using a foot filer or pumice stone to help keep this down is crucial. This may be also performed by visiting a podiatrist routinely.
This article has been viewed 237 times.
Rate article
This article has a 2 rating with 1 vote.
Article comments
There are no posted comments.