This is How to Avoid Falling a Fool whose Money are Soon parted by Con Artist in the guise of Online marketing Gooroos
Business → Marketing & Advertising
Author

Kayode Steve

Published

November 2, 2022

Word count

552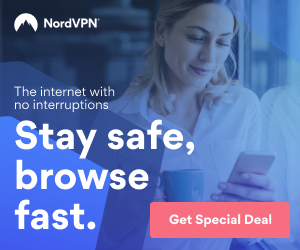 Don't be a fool.
And don't ever allow these slicky silly ass lying cheating con artist make a fool of you
I saying this with every sincere concerned breathe that I have
Reason is that...
I have fallen not once...not twice..as fool whose money are soon parted...
Borrowing the words from the 1573 poet-Thomas Trusser.
I kid you not, there are many of them online...
I mean this lying cheat who parades as online marketing experts
They easily worm their way into our hearts taking advantage of the quiet greedy in many of us
Who doesn't want to make money fast?
And make it without if possible lifting a finger.
These slicky con guys knows how needy we are to make money as quick as quick can be
I know of...one...two...three...even more
That launch one new product as they claim EVERY WEEK.
I am not saying this is not possible but for quality real problem solving digital product...
A week is too SHORT for that
Little wonder, their product is nothing short of a money wasting good for nothing rehash
Spotted copy and paste so called cloud based software that hardly deliver on its promises
And if it does deliver...
It does so for a very LIMITED TIME.
To make matter worse...this product is stuffed with tiring crappy OTOs
Listen to this:
Allow me to hand you scam and con artist detecting BUSTERS
With these...you will easily identify them and stay far away from their hype and crappy products
Here they are:
Don't ever think or believe there is any such thing or product that will get you rich as quick as tomorrow
Even the richest men today never made their monies in a day
They all put in -sweat, blood and...wit
Be wary of their deceptive lying sales pages
Many times they splashed their sales pages with so called money proof-which are most times lies
Listen...genuine honest online marketers rarely sell their products with money proof screenshots
Their sales copies educate you on what your problems are and how to solve that problem with a better offer-which is their product.
They identify the problems of earning money online and ways to go about it day by day earning money as you put in the work
Another thing is that...they are not afraid of you asking them questions
You see..
Many of this son of a cheat online marketers don't want you ask question. Most times their contact me email don't work
I mean even if they receive your mails...they don't respond.
So, my earnest money making passive income seekers...am I saying one cannot make money online?
NO.
All I am saying is to HELP you identify the con artist out there online and
AVOID them like plague.
And a much better way is what I have put together in my eLETTER website
In this website, I give you daily INFOTAINMENT about how to start an online business
And how to make real money selling products not your own for tons of COMMISSION
If you want this kind of HONEST and Sincere ways to earn money online...
Click the link below and Get instant access to my Kayode Steve eLetter website for FREE
Yes. You can SUBSCRIBE for FREE today
This article has been viewed 259 times.
Rate article
This article has a 5 rating with 1 vote.
Article comments
There are no posted comments.