Satellite-based Irrigation Management in California
Author

Catalina Smith

Published

November 3, 2022

Word count

802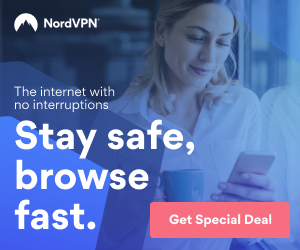 The technology of irrigated agriculture is one of the foundations of the formation of ancient civilizations. The largest of them was distinguished by the ability to manage the most important natural resource. The food abundance achieved through irrigation contributed to the development of crafts and society. Today this technology is still relevant.
One of the problems of agriculture is that it consumes too much fresh water. The problem of agricultural use of fresh water is extremely acute in the state of California, USA. This results in many communities now not having access to tap water. In addition, aquifers are also affected, causing roads to collapse and buildings to sag by tens of centimeters. Luckily, modern technology, including geospatial data analysis, can help change the state of things for the better. To find out more, visit official site of a company that offers software powered with AI satellite imagery analytics for different purposes.
Imperial Valley As an Example of Irrigation Management Issues
The Imperial Valley located in the state of California is a very dry, deserted area with very rare rainfall and close to zero precipitation. Despite this, quite few water-intensive crops are cultivated there. But apart from being dry, the soil in this valley is characterized by high salinity, which has adverse effects on agricultural production if sufficient leaching is not performed. Therefore, a huge amount of water is required to grow crops on such battle dry and saline soils.
To meet the water demand, the local irrigation district imports almost 4 billion cubic meters of water from the Colorado River every year. However, this could lead to critical irrigation water deficiency in the near future, affecting crop production in southern California overall. Therefore, water management and conservation are a top priority for the region. For that, the efficiency of irrigation water use has to be increased with the help of modern irrigation management technologies, including geospatial data analytics. Moreover, excessive irrigation water from farmlands in the region runs off to the Salton Sea lake, polluting it with agricultural chemicals.
Remote Sensing in Optimizing Irrigation
An accurate amount of water at the right time is the key to maintaining crop health and hence yields. Modern technology is designed to help farmers plan irrigation to rationalize water use. More so, there are many real-time soil and weather monitoring software systems in the geospatial data analytics market. They help make effective management decisions. Some of these systems allow not only monitoring of changing conditions but also remote control of irrigation systems.
For example, the University of California San Diego is engaged in finding a way to enhance groundwater observation with the help of remote sensing technology to gain more knowledge concerning sustainable groundwater use in the state's valleys. Modern satellites allow for easily creating high-resolution maps of land surface motion to detect cases when large groundwater bodies are moved.
Overall, geospatial data analysis companies today offer advanced satellite imagery analytics with the help of ML algorithms. Thanks to such imagery processing, the users of different satellite-data-powered software can access different types of agri data, including moisture levels in plants and soil based on vegetation and moisture indices measurements visualized right on the digital map.
Evapotranspiration Tracking
Evapotranspiration is the amount of moisture transferred to the atmosphere as a result of the transpiration of green plants and evaporation from the soil surface. Basically, it's the amount of all water lost due to the evaporation process. Using satellite data to map evapotranspiration in irrigated agricultural lands can give farmers and water resource managers the information necessary to optimize the use of water resources and enhance estimates of groundwater withdrawals. The data can come in the form of raster and vector maps of irrigation water delivery systems to ensure a correct understanding of actual field conditions relying on such indicators as equity, adequacy, and reliability.
Soil Moisture Monitoring
Soils containing large amounts of water lose their absorption capacity, which causes runoffs and floods. Monitoring soil moisture levels can help detect threats of flooding beforehand to prevent it or mitigate its impact. On the contrary, the lack of moisture in soil oil leads to drought. Luckily, it can also be observed in advance thanks to water stress detection in plants based on their condition. Measuring soil moisture in the root zone and topsoil during the growing season helps identify the occurrence and severity of drought or flooding.
Crops Water Consumption
Geospatial data analysis in agriculture can also be used to evaluate the occurring subsidence depending on particular crops. For instance, contrary to reports stating that fruit and nut crops in California are the most "thirsty", the study published in the Environmental Research Letterscrops journal claims that the crops with the highest rates of groundwater consumption are corn, soy, alfalfa, tomatoes, and only then fruit and nut crops.
To find out more, visit the official site https://eos.com/ of a company that offers software powered with AI satellite imagery analytics for different purposes.
Article source:
https://articlebiz.com
This article has been viewed 795 times.
Rate article
This article has a 5 rating with 1 vote.
Article comments
There are no posted comments.