The need for counselling psychologists in each private and public school in Zimbabwe.
Author

Nadine T. Shava

Published

November 20, 2022

Word count

1,013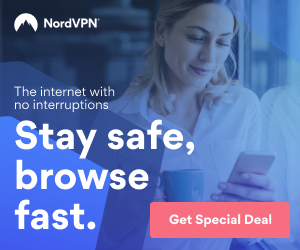 The need for counselling psychologists in each private and public school in Zimbabwe.
By Nadine T. Shava
The necessity of the role played by counselling psychologists in the learner's experience can no longer be ignored in Zimbabwe. The foundations of school psychology service delivery are understanding diversity in development and learning, research and program evaluation, and legal, ethical, and professional practice. They provide effective services to help children and youth succeed academically, socially, behaviorally, and emotionally through direct educational and mental health services, as well as work with parents, educational, and other professionals to create a supportive learning environment.
The rapid increase in suicide cases among high school students and within societies in Zimbabwe in general is alarming. Some of these cases remain undocumented, particularly in the rural areas. The emotional, social and behavioral needs of the students should be met with empathy through the eyes of a qualified therapist. Many of the students who come to school have very complex needs. Their young minds are easily influenced by social media and other technological influences. Without therapeutic intervention, these children stand at risk of imitating harmful behaviors like sexual engagement, substance abuse, absenteeism from school and in extreme cases suicidal behavior. Although some very few schools have full-time therapists present, the public and private sector should come together to advocate for free provision of counselling services from registered counselling psychologists within all learning institutions. In a recent publication, two female students from the same school in Kuwadzana reportedly committed suicide during the same month, two weeks apart. Another case that shook social media platforms is that of a student from Rusape whose suicide was allegedly a result of bullying. I believe if counselling psychologists were engaged in these schools, such cases would have been primarily prevented and in the later the student would have been offered counselling and placed in a more secure monitored environment. There is need for a seamless and friendly environment to help each one of the students with different approaches. Issues like suicide still attract a lot of stigma and mixed opinions regarding the influence of evil spirits in such practices. The primary factors leading to suicide need to be addressed, while breaking the chain that has been spreading like a wildfire across the nation. Counselling in primary and secondary schools would also extend to teachers and other staff members as they are anchors of the system. This would also help them better cope with everyday life, influencing them to treat pupils with unconditional positive regard.
Most tertiary institutions have a psychologist at the students' disposal, but one practitioner is not enough for an entire college or university. I have noted that this is the case in most institutions, it is as though the idea is to merely meet the standards prescribed by governing boards. Students in tertiary institutions are at high risk of depression and anxiety disorders due to their age group, life expectations , relationship issues and family backgrounds. High rates of unemployment within the country also lead youths to abuse substances and school going children are now openly exposed to harmful drugs. Crystal meth, commonly known as mutoriro has wrecked havoc in high density suburbs. It has also made its way to boarding school dormitories, leaving behind an unmistakable trace. School children who are caught abusing substances and alcohol are normally suspended pending expulsion. However, during suspension, what if these students continue or even dive deeper into substance and alcohol use, while influencing non users? The practice of expulsion of unruly students within schools does not eradicate the problem on a community level, rather it encourages the cycle. Psychosocial support and rehabilitation of students suffering from substance use would yield more positive results. The government needs to employ counselling psychologists that are based in schools and not only those that operate from the district level. These psychologists would diagnose mental disorders and make necessary referrals where necessary. There is need for frequent one on one and group counselling sessions with students so as to identify problematic issues and cautiously address them, timely. Rapidly emerging private colleges also need to be guided towards the mandatory implementation of this development. The growing recognition that we cannot provide effective support services to one child at a time has led to the consideration of alternative methods of service delivery. In this regard, guidance and counselling in schools is serving a remarkable purpose. However, the complex issues shaping today's society require more than just guidance and counselling lessons for students. The preventive and responsive services that counselling psychologists use by applying their knowledge of risk and resiliency factors to promote services that enhance learning, mental health, safety, and well-being is needed now more than ever. Some of the most significant stressors for children and adolescents reflect "typical" experiences such as advancing to a new academic level, experiencing puberty, gaining acceptance from peers, and developing a sense of identity. Given a balance of support, adequate problem-solving and coping skills, and a consistent environment, most youths navigate these stressors with little difficulty. On the other hand, children and adolescents who experience too many stressors often find their coping resources overwhelmed. A counselling psychologist would guide students accordingly. Another area of concern is the issue of child marriages which has become a popular practice in Zimbabwe despite public backlash. A grade 7 pupil from Norton recently died during childbirth. Efforts could have been made to primarily prevent this tragedy if counselling psychologists engaged with students in schools on a personal level. Such incidents are a loud call for the need for the government to implement reforms that cater for the mental health of each and every child.
Mental health matters and we cannot overlook the vulnerability of adolescents and all other young children within schools. We must consider ways in which our schools can foster the adaptive functioning and social emotional growth of all children. It is therefore necessary for each and every school in Zimbabwe to have a full-time counselling psychologist.
(Nadine Shava is a registered student counselling psychologist at Great Zimbabwe University)
Nadine Shava is a registered student counselling psychologist at Great Zimbabwe University. The author is registered with the Allied Health Practitioners Council in Zimbabwe. She holds a Bachelor's Degree in Psychology from the University of Zimbabwe.
nadineshava59@gmail.com
Article source:
https://articlebiz.com
This article has been viewed 402 times.
Rate article
This article has a 3 rating with 5 votes.
Article comments
There are no posted comments.