How to Monetize a Website
Business → Marketing & Advertising
Author

Alby Patton

Published

November 21, 2022

Word count

1,054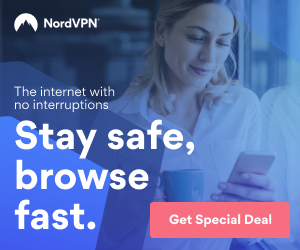 You've probably heard the statement, "Building a website is easy. But, keeping it up requires many hours of unpaid labor until monetization begins to bear fruit".
Are you also one of them? Looking for a way to generate money online but are unsure of where to begin? No need to fear; you will discover how to monetize a website to make it into a revenue generator all through the span of this article.
11 Smart Ways to Monetize Your Website
Google AdSense
One of the most common methods for monetizing websites with adverts is Google AdSense. Publishers consent to having advertising placed on their website in exchange for a price for each click. The platform is appropriate for even modest publications and is free and simple to use.
However, one of best alternative of Google AdSense can be Increase Rev, which is the direct channel partner of Google, providing Ad Exchange and other SSPS to publishers which ultimately results in high website monetization.
Affiliate Marketing
Consider affiliate marketing to monetize a website if you are skilled at product reviews or promotion. You get paid when readers use affiliate links to purchase goods or services from businesses you're affiliated with.
If your website has a large, engaged customer base that will pay attention to your advice, affiliate marketing is one of the simplest ways to generate passive money. The success of websites like Wirecutter and Smart Passive Income is attributed to affiliate marketing.
Pay per Click (PPC)
A monetization platform's ability to collaborate with some other ad networks and expand monetization choices is a benefit. In this approach, you register with an advertising network or monetization platform. Your webpage is shown on the network and you receive a modest payment each time a visitor hits on the advertisement.
Increase Rev is an illustration of a monetizing platform that offers pertinent advertising based on the user's intent. It serves as a mediator to connect advertisers and publishers. Eliminating the headache of looking for sponsors to place advertisements on your website.
Keep First-Party Data in Check
Ever wondered why advertising considers Facebook and Google to be so appealing? Since they only use first-party data, which is quite reliable.
Publishers can use the first-party data they have access to build a custom monetization strategy that will benefit their users and draw in additional advertisers. For instance, they can collaborate with other ID products like Unified ID 2.0 to exchange their first-party data in a manner that complies with confidentiality laws. Or, businesses can use contextual advertising, which is becoming popular among marketers. In either case, first-party data offers publishers a great opportunity for website monetization.
Donation Based Monetization
You can politely request money if your content benefits the visitor and you need help expanding your website. Not all readers will make donations, but if you receive enough traffic, you can generate enough to support your website entirely and earn some additional revenue.
You can place donation widgets on your website so that visitors can quickly find them and make a contribution there.
Advertised Content
The sponsored content market is a profitable niche for anyone creating a blog or website. Publishers and businesses collaborate to produce sponsored content. You are compensated by businesses for creating content for them and publishing it on your website.
The content may take the shape of reviews, visualizations, promotions, or updates about new products or sales. You or the sponsored brand itself may write them. If you'll be writing the piece and publishing it on your website, you can demand a premium fee.
Provide Subscriptions, Digital Services, or E-learning
As part of a website monetization campaign, your company can generate residual income by introducing an online course or digital service. Every time a web user signs up for a video or recorded webinar purchases an e-book or takes part in a program or tutorial, you get paid.
Premium content is necessary for digital goods or subscription-based business models, and you can provide packaged or add-on services like counseling. To make more money online, some digital content also employs affiliate connections.
Renting Ad Space
Another option is to attempt offering free web space on your site directly to marketers. This approach takes more work, but it maximizes the money you may make from exhibiting adverts.
The adverts may appear as a small pop-up window, a sidebar ad, or a link at the bottom of the page. You have power over value discussions, so the costs for each can differ as well.
However, to apply this strategy, you must have both substantial traffic and a good conversion rate. Because this strategy makes use of the pay-per-click or pay-per-visitor model, advertisers will compensate you based on how many people click the advertisement or visit the website.
Build an Email List
The purpose of email lists is to create and grow an active email audience. Once you have a thriving email list, you can utilize it to promote your brand products and services, PPC advertising, native advertising from your partners, and more.
For instance, in exchange for your premium, in-depth information, such as e-books or publications, you may request users' email addresses.
Set Up a Digital Business
You might choose to sell things with your company's logo on them in your online store instead of offering products from various brands. A website monetization can be easily made profitable by adding an online store because you can either create, package, and ship the goods yourself or hire a third party to do so.
Paywall
The paywall approach involves limiting access to your material and demanding payment from users. You can implement a paywall to completely prevent access to your content or use a metered paywall to permit people to view a certain amount of information before being persuaded to subscribe.
Keep in mind that this approach only functions if your website is an expert in its field and has high-quality content.
Conclusion
The primary guideline of website monetization is to constantly keep your consumers in consideration. Keep in mind that your website's visitors are your greatest asset. Each of the monetization techniques discussed in this article wouldn't succeed if they aren't used with consideration for the customer experience.
All you need to do right now is put in the time and experiment with various methods to discover what works best.
We are running  Increase Rev Advertising and development agency. I want to post an article "How to Monetize a Website" on your website.
Article source:
https://articlebiz.com
This article has been viewed 238 times.
Rate article
This article has a 5 rating with 1 vote.
Article comments
There are no posted comments.