What curtains do hospitals use?
Author

Edward Wilkinson

Published

October 21, 2022

Word count

461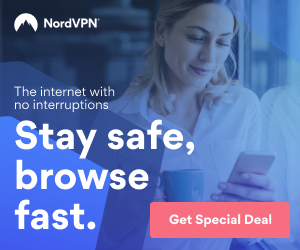 Hospitals use curtains for a number of reasons. They help maximise ward space by separating hospital beds, provide privacy to patients and enhance infection control. Curtains are one of the most touched surfaces in hospitals, meaning they play host to all sorts of bacteria.
Hospitals use different kinds of curtains, which all come with their own positives and drawbacks. The curtains are attached to cubicle tracks, which are essentially large curtain tracks which bend around beds.
Fabric curtains
Traditionally, fabric curtains were used in hospitals ward. The problem with fabric curtains is they cannot be wiped clean, meaning bacteria quickly build up. The fabric easily stains from bodily fluids, and the curtain is damaged from daily wear and tear.
Hospitals spend huge amounts of time and money laundering these curtains regularly to ensure they're clean. Washing just one hospital's curtains creates a large number of annual carbon emissions, so think how much this process impacts the planet on a global basis.
Disposable curtains
In recent years, disposable curtains have been widely adopted in hospitals around the world, and fabric curtains have been phased out. Disposable curtains are single-use curtains, meaning they are not laundered. Instead, they are disposed of once they are past their best. A good manufacturer will print a self-auditing label on their disposable curtains, which hospital staff can use to keep track of when curtains were last changed and when they should be changed next.
Disposable curtains were heavily used during the pandemic to control the spread of the airborne virus. Disposable curtains are highly effective in preventing hospital-acquired infections and are well-suited to acute hospital areas where curtains must be changed regularly and quickly. Hospitals got through thousands of disposable curtains during the pandemic, creating high disposal costs. Depending on the manufacturer, some disposable curtains are recyclable, whilst others are not.
Reusable curtains
Another option for hospitals is reusable curtains which are usually made from PVC. Reusable curtains are non-absorbent, meaning they don't stain and can be wiped clean using detergent. This saves hospital staff a huge amount of time because the curtains don't have to be removed and laundered or replaced with fresh curtains.
Reusable curtains can last for years when purchased from a reputable manufacturer, meaning they are much more cost-effective than disposable curtains and arguably better for the environment. However, some healthcare professionals argue that reusable curtains are not as effective at preventing the spread of infection when compared to disposables.
Summary
Disposable and reusable curtains provide a much higher level of infection control than fabric curtains. With the climate crisis becoming more and more urgent, hospitals should consider the environmental impact of different curtains. Some manufacturers will produce curtains that are 100% recyclable, whilst others will create huge plastic waste.
This article has been viewed 164 times.
Article comments
There are no posted comments.