The best electric bikes for staying in shape
Health & Fitness → Exercise & Meditation
Author

Md. Rafi Ahammed

Published

December 1, 2022

Word count

853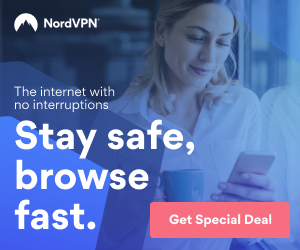 An electric bike can be a fantastic choice for you if you're trying to get in shape and shed some pounds. E-bikes can be used by those who are already fit as part of an organized training program or as a terrific way to ease back into shape. I'm going to examine some of the top electric bikes for working out in this article.
The use of electric bikes for physical fitness has several advantages. Cycling intimidates a lot of people, but utilizing an e-bike makes it simple and enjoyable!
o Gradually improve fitness: The level of difficulty of your ride can be changed by adjusting the amount of engine help you receive. They are therefore ideal for structured training programs and steadily increasing fitness levels.
o Longer and further rides: Since you can go further without getting too exhausted, they're ideal for endurance rides. You'll definitely be riding for longer than you would on a regular bike, so the overall advantage is obvious.
o The dread of hills is gone: Although some people enjoy riding, if you live in a mountainous environment, it could be daunting. E-bikes make hills disappear!
o Rides for muscle recovery: It is well recognized that low-intensity rides can aid in muscle rehabilitation. An electric bike is excellent for recovery rides if you currently ride for fitness, especially if your legs are sore.
o Increasing confidence: Electric bikes are great for boosting self-assurance. If you're worried that you won't be able to climb that hill or that you'll get out of breath, an e-bike will help assuage those fears while still giving you a good workout.
o Motivation: Working out can occasionally feel like a chore. Riding an electric bike is enjoyable, and being aware of the motor's aid may be a terrific motivator.
o Excellent for fat burning: The idea that there is a "sweet spot" for burning body fat is widely accepted. Your heart rate should be at 70% of its maximum. When riding an electric bike, staying in this area is less difficult.
Which electric bike is ideal for exercising?
Electric bikes are available in a wide range of styles and dimensions. My own opinion is that road-oriented, lightweight e-bikes are the greatest for exercise. Having said that, a nice electric mountain bike or hybrid is a good alternative if you solely like riding off-road.
I would consider an e-bike that is under 18 kg for road riding. The rationale for this is that you want to use less power as you advance and become more fit (from the motor). To bike with the assist off more often than on will be the ultimate goal.
With the aid off, a heavier e-bike will seem slow and challenging to pedal. Consider that some e-bikes can weigh over 25 kg; pedaling one is like riding a fully laden touring cycle!
Another crucial factor is tires. Tyres on road-style electric bicycles will be made to create the least amount of rolling resistance. Large, knobby hybrid or mountain bike tires weigh more and have more rolling resistance on tarmac.
Which electric bike motor is best for fitness?
I would consider one of the lighter motor options, such as the Fazua Evation or Mahle X35 e-bike motion system, to keep the weight down.
These two e-bike setups are both quite lightweight. With the battery included, the Mahle weighs 3.5 kg, while the Fazua weighs slightly more than 4 kg.
I prefer the Fazua system since a sizable portion of the battery and the motor drive can be taken out. In this manner, you can ride without the motor and the extra weight if you choose to "go it alone."
Additionally targeted at the fitness segment of the e-bike market is the e-bike motion system. The heaviest Mahle-powered e-bike I've ever ridden weighed only 11kg, and all of them weigh no more than 13–14kg.
All of these motors can be linked to your smartphone via an app that lets you add a heart-rate monitor, which is crucial for measuring your progress in fitness tracking programs like Starva.
The smaller batteries attached to these motors are not a cause for concern. You may increase battery life in a variety of methods without purchasing a replacement.
Does riding an electric bike aid in weight loss?
Electric bikes can, in fact, aid with weight loss. They make it simple to work out and are excellent for boosting intensity. This implies that you can burn more calories and drop pounds more quickly. More importantly, as I've already indicated, using an electric bike will make it simple for you to maintain the ideal heart rate range for losing body fat. If you reside in a highly mountainous place, it may not always be simple to accomplish this on a standard bike.
The top exercise electric bikes include...
Here are my top selections for the finest electric bikes for weight reduction and fitness improvement. But keep in mind that consistency is a requirement if you want to advance. It is preferable to cycle at least three to four times a week, every week, and to progressively increase your riding effort.
I am a health and fitness blogger and I would like to write regarding fitness as well as exercise for everybody. You can check out one of my fitness programs here: https://shrsl.com/3rest
Article source:
https://articlebiz.com
This article has been viewed 451 times.
Rate article
This article has a 5 rating with 1 vote.
Article comments
There are no posted comments.