Can't Seem to Find the Time? Write Blog Posts Faster with These Techniques
Computers & Technology → Blogging / Forums
Author

Terry Clark

Published

December 2, 2022

Word count

1,804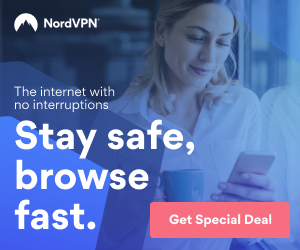 If you're anything like me, you're always looking for ways to be more efficient and productive. If you're looking to write blog posts faster, you can do a few things:
-Clearly understand what you want to write about before you start. This will help you save time by not having to stop and think about what you should say next.
-Feel free to write in short, concise paragraphs. You can always add more detail later.
-Use bullet points or lists to organize your thoughts.
So, check out these tips below and start cranking out those posts in no time!
Coming up with fresh blog ideas:
If you're running a blog, coming up with fresh ideas for blog posts can be challenging. You might find yourself staring at a blank screen, wondering what in the world you're going to write about next.
Never fear! Here are some tips to help you develop blog post ideas so you can keep your content strategy moving forward.
Keep a running list of ideas
One of the best ways to generate ideas for blog posts is to keep a running list of ideas. Suppose you think of something that would make a good blog post, jot it down. This could be an idea for a specific post or a general topic you could write about.
Check out what's trending
Keeping tabs on what's trending in your industry is a great way to develop ideas for blog posts. If something new and exciting happens, that could be perfect fodder for a post. And even if nothing is explicitly trending, you can use Google Trends to see what people are searching for related to your industry. This can give you some direction on what topics might be interesting to write about.
See what others are writing about
One of the best ways to generate ideas for your blog is to see what others in your industry are writing about. Check out some competitor blogs or do a Google search on relevant topics to see what kinds of content are out there. Then, you can focus on adding your spin or taking a different angle on the subject.
Ask your audience
Sometimes the best way to come up with ideas for blog posts is to ask your audience what they want to read about! You can do this through social media, email, or even surveys on your website or the blog itself. If you give people a chance to tell you what they want to read about, they'll often take advantage of it—giving you plenty of great ideas to go in the process.
Use prompts
If you're struggling to come up with blog post ideas, prompts can be a lifesaver. A prompt helps push your thinking in a certain direction so you can start generating ideas more easily. For example, if you search "blog post prompts" online, you'll find many options, including prompts related to specific industries or topics.
How to outline a blog post:
This is a question that I get asked a lot — how do you outline a blog post? And, more importantly, how do you do it quickly?
Here's my tried-and-true method for outlining a blog post:
Start with a working title. This will be the title of your blog post, and it should be something that piques your interest and makes you want to read more.

Write a one-sentence description of what the blog post is about. This is your thesis statement and will help you stay focused as you write.

Make a list of the main points you want to cover in the body of your blog post. These will be the "chapters" of your blog post, so to speak, and each one should support your thesis statement.

Write a brief conclusion summarizing your main points and leaving the reader with something to think about.
Outlining your blog post before you start writing can save you a lot of time and effort down the road. By knowing precisely what you want to say before you start writing, you'll be able to stay focused and get your thoughts down on paper much more quickly.
How to write a blog post quickly:
No matter how fast you can write, chances are there will always be times when you need to get a blog post done quickly.
Here are some tips to help you write blog posts faster:
*Start with a plan: Before writing, take a few minutes to brainstorm what you want to say and how you want to say it. This will help you focus and write more quickly.
*Keep it simple: if you can say what you need to in fewer words, do it. Don't worry about being flowery or eloquent – get your point across.
*Use short paragraphs: long paragraphs can be daunting and make your post look longer than it actually is. Instead, keep things concise by breaking up your text into shorter sections.
*Use bullet points: if you have a lot of information to share, consider using bullet points instead of writing complete sentences. This will make your post easier to read and help you get your point across more quickly.
*Don't agonize over every word: as long as your meaning is clear, don't spend too much time worrying about whether every word is perfect. You can always go back and edit later if necessary.
*End with a call to action: once you've made your point, finish up with a call to action – whether that's asking readers to comment on your post, share it with their friends, or sign up for your newsletter.
How to edit a blog post:
You've written your post, hit publish, and it's out there in the big wide world, but then you realize that there are a couple of things you want to change. What do you do?
Here are some quick and easy tips on editing a blog post without having to unpublish it and start again from scratch!
Look at your post through fresh eyes
Taking a break from your post can be constructive before you start editing. This will help you to see it with fresh eyes and spot any errors or areas that need improvement more quickly. So, walk away from your computer for 10 minutes, have a cup of tea, or take a quick walk before returning to edit your post.
Use spell check
Once you've reread your post (with fresh eyes), run a spell checker over it to catch any typos or spelling errors you might have missed. You can do this in Microsoft Word or Google Docs – go to Tools > Spelling & Grammar.
Check your grammar
While you're proofreading your post, take the time to check your grammar too. Are there any sentence fragments? Have you used incorrect homophones (e.g., their/they're)? Are all of your verbs in the correct tense? Use Grammarly or another grammar-checking tool to help you spot any errors.
Cut out the fluff
Cut out the fluff if you find yourself rambling on in your blog post! Instead, be concise and straight to the point – after all, people are more likely to read a shorter blog post than a long-winded one. So, remove any unnecessary words or sentences and ensure each sentence adds value to your article.
Add relevant links
If you mention another website or blog in your post, be sure to link to it! Not only is it good blogging etiquette, but it can also help to improve your SEO by increasing the number of incoming links to your site (which Google loves). So, take a minute.
How to format a blog post:
If you want to start a blog, one of the first things you need to learn is how to format a blog post. This may seem like a small task, but it's essential.
The format of your blog post will determine how easy it is for readers to find the information they're looking for. It will also influence how shareable your posts are on social media.
Here are some tips on how to format a blog post:
*Keep your paragraphs short. Readers want to avoid wading through long blocks of text.
*Use subheadings to break up your text and make it easier to scan.
*Use images, infographics, and videos to break up your text and add visual interest.
*Use lists, bullet points, and short sentences to make your posts easy to read.
*End your posts with a call to action, such as asking readers to leave a comment or share your post on social media.
How to publish a blog post:
Assuming you've already written your blog post, you need to take a few more steps before publishing it.
Choose a catchy headline
Your headline is the first thing readers will see, so make sure it's attention-grabbing and accurately reflects the content of your post.
Select a relevant image
Choose an image that's eye-catching and related to the topic of your blog post. For example, if you're writing about a specific product, include a photo of that product.
Add tags and categories
Tags and categories help organize your blog content and make it easier for readers to find what they're looking for.
Proofread your post
Before you publish, be sure to proofread your post for any spelling or grammatical errors.
Hit "publish"!"
How to promote a blog post:
Assuming you have a blog post ready to publish and you want to get more traffic to your blog. These are a few things you can do:
-Share on social media.
-Submit to relevant subreddit(s).
-Email your list.
-Reach out to people who have written similar posts in the past.
How to measure the success of a blog post:
There are many factors to consider when measuring the success of a blog post. Of course, the most crucial metric is traffic, but you should also consider engagement, leads, and conversions.
Traffic
The first and most important metric is traffic. You can measure website traffic in many ways, including pageviews, unique visitors, and time on the page.
Engagement
Engagement is another important metric to consider. You can measure engagement by looking at comments, social shares, and bounce rates.
Leads
Leads are another key metric to measure. A lead is someone who takes an action that indicates they are interested in your product or service. For example, a lead might fill out a contact form or sign up for a newsletter.
Conversions
Conversions are the ultimate goal of any blog post. A conversion is when someone takes a desired action, such as making a purchase or filling out a contact form.
Conclusion
If you struggle to find the time to write blog posts, try out some of these techniques. With a bit of planning and effort, you'll be able to write blog posts faster and more efficiently.
Discover how to write blog posts that rank on Google's 1st page. Our one-of-a-kind SEO toolset is built just for bloggers & businesses that run a blog. It tells you what to put in your post and title so that you can write perfectly optimized content in half the time. We also have a hand-picked library of the lowest competition high-traffic keywords for every niche. Watch our short video to get instant access. https://www.rankiq.com/?fpr=terry15
Article source:
https://articlebiz.com
This article has been viewed 321 times.
Article comments
There are no posted comments.