The Complete Guide to Monetizing YouTube Shorts
Author

Kelvin Kingsley

Published

December 8, 2022

Word count

757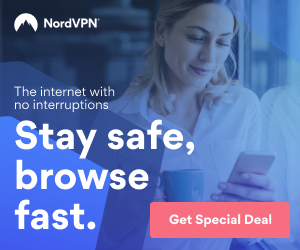 ‍If you're like most creators, your videos are the primary way that your audience interacts with your brand and engages with your content. That means, in order to continue producing new videos for your audience, it's important to create a monetization strategy for your videos as soon as possible. Monetizing videos is necessary in order for creators to continue earning money from their channel instead of just relying on them as a passive source of content. If you're not sure how other creators make money from YouTube short videos, here's a quick breakdown of some of the most popular monetization strategies that have been proven effective by other creators.
Ads in your videos
Ads in your videos have been a common method of monetization since the early days of YouTube, but they are not nearly as effective as they used to be. Many networks have since blocked the ability to insert ads in your own videos. The networks that still allow ad-insertion in your videos only allow it in the context of pre-roll or mid-roll ads. The lack of ability to monetize your videos with native ads is an especially significant issue for channels that have shorter videos. If you have a 20-second video, you cannot monetize it with ads unless you choose to tack on 10 seconds of ads at the beginning and end of the video. If you don't want to do that, then you're stuck with earning $0.00 from viewers who watch your video.
Merchandise and physical goods
If your audience is on the younger side, selling merchandise and physical goods like T-shirts and water bottles on your channel is a great way to start earning money from your videos. This can be done through simple click-through or affiliate links in your video descriptions. You don't even have to sell a single product in order to make money from this method. You can simply place links in your videos that direct your viewers to buy a product. The affiliate links you use can earn you money either as a commission or as an ad revenue share. It's important to choose appropriate affiliate links that don't confuse your viewers or direct them to waste money on unneeded items.
Events and LiveStreaming
Events and live events like talk-backs and live streams can be a great way to monetize your videos. In order to make the most out of this monetization strategy, you'll want to find a way to turn your viewers into ticket-buyers. It's best to use in-video links that direct viewers to buy tickets for your events. You can also create events for your videos and charge a small fee to attend your own events. If you charge a few dollars, you can earn a profit each time someone purchases a ticket to your event.
Paid channels and original shows
If your channel is a little older, you may consider monetizing your older videos by charging a $0.00 fee to watch a paid version of each video. Not every creator uses this monetization method, but it has been a successful method for several well-known YouTubers. Similar to creating paid channels around your own content, you can create original shows around other people's videos and charge a fee to the original creator for each viewing of the show. This can be a great way to make money from your older videos, but it can also be a great way to start making money from your newer videos as well.
Stands and subscriptions
Similar to paid channels, stands and subscriptions are another way to monetize older videos by charging a fee for each viewing of the video. Once again, you don't even have to charge your own viewers in order to make money this way. You can charge subscriptions to other channels, or create a stand where people can purchase virtual goods like virtual stickers that are viewable on their account.
Bottom line
Whether you're looking for a quick way to earn a little bit of money from your older videos or a more long-term strategy that will help you monetize your entire channel, there are many different ways to monetize your videos. The most important thing to remember when choosing a monetization strategy is to be consistent. Once you've chosen a strategy, stick with it and don't switch between different monetization methods. You'll be surprised how quickly you'll start earning money from your videos and how quickly your channel can become profitable.
This article has been viewed 230 times.
Article comments
There are no posted comments.