How to Manage Warehouse Staff for Cost Savings and Optimal Efficiency
Author

Khalil-Ghibran

Published

November 3, 2022

Word count

516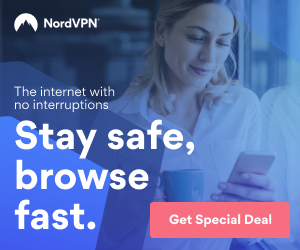 Warehouse operations success hinges on the manager's abilities in the areas of communication, engagement, and accountability. Essentially the manager stands equidistant to cost efficiency and the fulfillment of the long-term business strategy.
The position remains paramount for a healthy and resilient supply chain across product lines. With great power comes great responsibility; and the associated challenges are enough to try even the most effective, experienced managers.
The Greatest Challenge – People Management
Advances in warehouse technology have been a godsend for the transportation and logistics industries. IoT implementation, RFID units, and predictive analytics are brilliant supplementals to the workforce. Let's be clear, it's the people that keep the show running.
Along the lines of human capital, management is always faced with retaining and attracting new staff, replenishing an aging workforce, identifying team leaders/supervisors, participating in contract negotiations, health and safety compliance, and staff discipline.
This list is by no means comprehensive – also, keep in mind that managers remain accountable in numerous verticals. But that's a conversation for another day. The key question here is what practical steps can managers take to ensure a happy, safe, and productive workforce?
How to Attract New Staff
As team members mature, hiring the fresh-faced becomes more and more important. The only problem is that sourcing from the next generation isn't easy because expectations change along with the value systems. How can managers prove their worth within employee retention giving the circumstances?
Implement flexible working hours/diverse shift program; such as twilight hours for students as an example.
Respect employee creativity – floor techs might have better ideas when it comes to picking strategies or the use of flow racks, A-frames etc., Give these ideas a chance (trust makes them better managers).
Update old processes and workflows – nothing is worse for a new employee than a stone age work environment. Employees face increasing productivity quotas. Help them help themselves with frequent, incremental updates across the facility.
Supervisor to Staff Ratio
Supervisors often find themselves in charge of many people on the floor and in different areas, sometimes too many. Cost effectiveness and warehouse efficiency becomes optimal when managers respect the balance. Being in charge of too many dilutes management efficacy while having too few to manage raises costs as the supervisors must get directly involved in the labor process.
Try using the 12-15:1 ratio as a rule. There should be around 12-15 staff members to every 1 supervisor (assuming a large warehouse greater than 10,000 sq. Meters).
Annualized Hours and Zero Hour Contracts
Alongside flexible hours and improved staffing distribution lies the need for more options in terms of contract work. Zero-hour contracts promote work-life balance – something that may not have been of utmost importance to previous generations. Want a competitive advantage? This is it.
To be a warehouse manager means experiencing the highest highs and the lowest lows on the job. It can be rather rewarding and dauntingly disastrous depending on steps taken to effectively manage. Build on the short, preceding list of potential steps using your own warehouse as a backdrop. Try thinking outside of the box.
This article has been viewed 490 times.
Rate article
This article has a 5 rating with 2 votes.
Article comments
Mike · 10 months ago
Great article, thank you!
---