The Complete Guide To The Best Kimberley Cruises
Travel & Leisure → Vacation Plans
Author

Mark Nooks

Published

November 9, 2022

Word count

817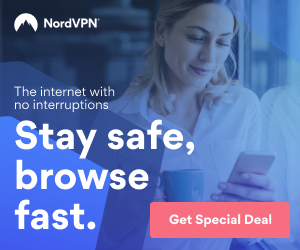 The isolated Kimberley coast of Western Australia displays two billion years of natural history. The geology alone is astounding, with ochre rock formations that were shaped by the earth's violent movements and then bent and degraded over thousands of years. Giant boab trees stand as tall sentinels, waterfalls blow fine mist over the clifftops, and Aboriginal rock art is hidden in the cracks.
The most sought-after commodity in this day and age is peace, which is best attained when lounging on a cruise ship's deck. Multi-day tours leave from Broome, Wyndham, and occasionally Darwin and follow a similar route. Here are the top Kimberley cruises.
True North Adventure Cruises
This has been in business for almost 30 years and offers tours that guarantee close-up interactions and private vistas. True North, a multimillion-dollar yacht that can accommodate 36 passengers, maintains a boutique atmosphere while providing a five-star hotel-style experience.
Visitors are flown over cliff edges, islands, and waterfalls by an onboard helicopter. Select from seven-day excursions, 14-day excursions, or specialised expeditions that concentrate on the shore and coral.
Great Escape Charter Company
Only 14 passengers can be accommodated on The Great Escape Charter Company's 26-metre luxury catamaran by six crew members, including a wonderful chef. The company is family-owned and operated. A queen bed, flat-screen TV, and private bathroom are included in each room. Importantly, a helicopter is perched on the roof and offers access to such challenging locations. Additionally, there is wi-fi and a spa on the front terrace.
Silver Discoverer
The Silver Discoverer, a recently renovated ship from Silversea Cruises, offers the pinnacle of big boat luxury. There are 120 people on board, and every cabin has butler service and a view of the ocean. There are lounges, two gyms, a beauty salon, a pool with a grill by the water, and a sundeck.
Zodiac boats transport visitors to shore-based attractions, fishing locations, and overcrowded waterways. A flight to the Bungle Bungles is included, and helicopter excursions can be booked to destinations like the four-tiered Mitchell Falls. On board are historians, geologists, and naturalists.
Kimberley Expeditions and Eco Abrolhos
While the majority of Kimberley cruises feature a considerate concern for the environment, Eco Abrolhos and Kimberley Expeditions each offer a particular focus. Both boats are sturdy catamarans with short draughts that enable them to nose straight under waterfalls, reducing the need for frequent Zodiac boat jumps to take in the scenery.
They are owned and operated by committed couples who have lived in the area for many years and strive to respect the wonderful natural beauty they see. There will be no more than 38 other people on one of these trips, ensuring intimacy and companionship.
Coral Expeditions
On their 10-day cruises, Coral Expeditions, which has over 23 years of experience pioneering the Kimberley region, provides professional information and warm Australian hospitality. The journey, which sails from April to September, will take you to calm beaches, small bays, and fascinating excursions with knowledgeable expedition leaders.
To offer the most fulfilling experience while taking into account the local ecology, the excursion leaders travel with the guests. Coral Expeditions brings you closer to the action by using smaller ships to travel to far-flung locations, see a variety of species, and take in some of Kimberley's most amazing natural sights.
Horizontal Falls Seaplane Adventures
This can be your best option if you don't have a week or two to spare and want to fly in and out to a specific area of the Kimberley coast. Its 12-person luxury houseboat takes out from the interesting Horizontal Falls after a scenic flight from Broome, and it spends four nights travelling to the Buccaneer Archipelago's thousand islands. In addition to offering exhilarating experiences next to the desolate landforms and access to good fishing areas, helicopter trips offer various perspectives of the rocky red surfaces.
YOTSPACE Superyacht
The 35-metre (115-foot) superyacht from YOTSPACE superyacht trips is the ideal home base for connecting with the Kimberley in style if you're looking for a private luxury retreat. Both the 11 and seven-day retreats, which are equipped with just four ensuite cabins, are made to be as individualised and private as you like, allowing visitors to immerse themselves in this magnificent area fully. The yacht's outdoor spa and gourmet meals prepared by the onboard chef are available to guests while they are not exploring.
Kimberley Quest II
The custom-built Kimberley Quest II, operated by the multi-award-winning Kimberley Quest, offers a range of cruises. Take a seat on its luxurious deck for the ultimate Kimberley experience. The actual ship is outfitted with opulent amenities like air conditioning, a spa, a library, and a top deck for lounging.
The list of activities for off-board experiences is infinite. Consider stunning helicopter rides, swimming in ponds created by nature, discovering old hiking trails, and seeing the region's most amazing animals. With the jet boat and helipad on the boat, you can access every part of the Kimberley.
This article has been viewed 575 times.
Article comments
There are no posted comments.