Why Should You Rent a MacBook?
Author

Mark

Published

November 13, 2022

Word count

805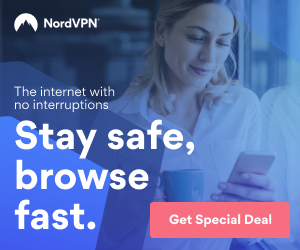 If you are thinking of renting a MacBook for your and your company's needs, you can now rent a MacBook for a great price if you do not want to commit to buying one yet.
One of the most popular and used laptops in today's generation is the MacBook. It has also been acknowledged as one of the finest business laptops of 2017, which offers the speed, storage, and size that business travellers want and need. In addition to being lightweight and thin, it also receives high ratings for its useful Touch Bar technology, tremendous computational power, lengthy battery capacity, and exceptional build quality.
The MacBook Pro is an obvious choice for your company if your company has an expansive budget to cover it, as Apple products do not come cheap. Fortunately, Hire Intelligence offers a variety of short and long-term rental agreement alternatives that let you get the MacBook Pro for less money.
Eight Reasons to Rent a MacBook
If you own and have a business, consider renting a MacBook instead to enjoy the benefits of not splurging on devices that keep on evolving and changing. Here are eight reasons why you should rent a MacBook Pro:
1.It costs a lot less.
Purchasing a MacBook Pro for yourself or equipping your employees with the newest Apple technology is a major expenditure that few small businesses can afford.
The benefit of renting a MacBook Pro is that you may keep your company's cash flow stable and hold onto enough money to seize development opportunities when they present themselves.
2.You may try before you invest.
Purchasing computer equipment for your company is a big commitment, not just financially. Even the most modern laptop might not include all of the features you need to work with any specialised software you use.
Renting a MacBook is an excellent method to try out the equipment and verify if it meets all of your requirements before making the big purchase. Even renting the MacBook Pro for a day might relieve your concerns about purchasing it.
3.It promotes budgeting.
You may easily accommodate most budgets with the set cost of renting a MacBook Pro every week or month. You can create long-term financial predictions and make future plans if you have a good grasp of your spending.
4.It's tax beneficial.
You may deduct the cost of renting one or more MacBooks for your company from your taxable income as an expenditure. This results in decreased annual tax payments, though you should check in with a financial or tax advisor before going through with it.
5.Free customisation and support.
You may install any programmes you need on your MacBook Pro before it is delivered to you. As a result, you may modify the MacBook to suit the requirements of your company and be prepared to go right away.
For your company's safety and security, all Hire Intelligence laptops have the most recent antivirus software. Additionally, our staff is available via phone if you want any assistance while the rental is in progress.
6.You'll always be updated.
The ability to obtain an update whenever the latest laptop is produced may be one of the most convincing arguments for renting a MacBook. In this way, your company can remain on the leading edge of its sector without needing to invest in new technology on an annual basis.
Additionally, you are free to replace the MacBook anytime you choose if the demands of your company alter. As an example, you can choose to upgrade to a computer desktop or a laptop of any brand that includes a more significant number of skills you need.
7.A great selection is available.
To satisfy the specific requirements of your company, we have a broad selection of the latest MacBooks and other brands of laptops. The Apple MacBook Pro 15-inch and 13-inch Notebook, both with Retina Display, are among the devices available.
If your company requires additional software or hardware, laptop rental may provide you with a selection of other devices from which to pick.
8.Rent in batches is possible.
You may use as many computers as you need to stage a one-time event by renting a MacBook. For instance, if you're hosting a conference or training session, you may rent MacBooks to your guests for a short time they will be needed. This enables you to benefit from chances that might be quite lucrative without having to spend a lot of money on gear.
Conclusion
If you think that renting is a disadvantage for your company because costs will increase over time, you might have to rethink that because it can benefit you more than you think. Laptop rentals provide convenience, a great range of devices, and unmatched flexibility. Renting a MacBook can provide a simple and practical substitute that can benefit you, so you should consider it.
This article has been viewed 399 times.
Rate article
This article has a 5 rating with 1 vote.
Article comments
There are no posted comments.