10 Tips for Better E-commerce Shopping
Author

Ronald Brooks

Published

December 31, 2022

Word count

870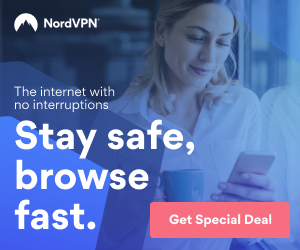 E-commerce might seem like the perfect opportunity to sell your wares directly to consumers, but it't not as easy as it seems. In fact, many businesses struggle when it comes to creating a successful e-commerce site and getting customers to buy their products. However, there are so many great examples of e-commerce sites out there that are doing everything right. They manage to present their products beautifully, provide an excellent user experience, and make the sale process as simple as possible. Therefore, if you're planning on launching an e-commerce site soon, read on for some helpful advice on how you can do so successfully.
Create a Solid Marketing Plan Before You Launch Your Site
It's important to have a clear understanding of the type of customers you're hoping to attract and the marketing messages that will appeal to them. You can then use this information to create a solid marketing plan that you can take into account when creating your e-commerce site. For example, if you're selling outdoor gear, you may want to consider marketing to adventure-seekers, hikers, and extreme sports fans. Once you know who your ideal customer is, you can use their likes and dislikes to help you create better marketing strategies that will result in more sales.
Be Super-responsive to Customer Feedback
Customers are likely to leave feedback about their purchases either on your site or your social media accounts. Therefore, it's extremely important to monitor these comments and respond to them as quickly as possible. However, you don't want to just respond to complaints. You should also be responding to compliments and suggestions as well, taking the time to thank customers for leaving feedback and to let them know that you appreciate it. Make sure that any response you leave is polite and professional, but personalized at the same time. This is an excellent way to bring customers back to your site again in the future, as they'll see that you truly care about their experiences.
Be Transparent About Shipping Costs
Shipping costs can often be the deciding factor between a customer choosing to buy from your e-commerce site or not. Shipping costs may vary depending on the product, location, and other factors, so it's important to be transparent about the prices you charge for shipping. However, try to avoid including shipping costs in the price of the products on your site. Customers may be put off by the higher price, even if you're just passing on the actual shipping costs to them. Instead, you could include a notice at the top of your e-commerce site that lets customers know that shipping charges will be applied after they've added an item to their cart. This way, they can decide whether they want to purchase the item or not, based on the total price rather than just the product price.
Use Video and Pictures in Advertisements
You could be investing thousands of dollars in paid advertisements to bring new visitors to your e-commerce site. However, you may be missing out on potential sales by not including visual elements in your advertisements. Visual elements, such as videos and pictures, can help to draw the attention of potential customers and make your e-commerce site seem more trustworthy. Visual elements can also make the buying process easier for customers, especially if you're selling something complicated like a product with a number of different features. Including visual elements in your advertisements could also help to lower your costs when it comes to paid advertisements.
Make the buying process as simple as possible
A huge number of people abandon shopping carts on e-commerce sites, simply because the buying process is too difficult. When customers come to your site, they're likely to be in a hurry and just want to find the product they want and make the purchase as quickly as possible. It's important to make the buying process as simple as possible by avoiding the use of unnecessary login pages, having a detailed product description that includes all relevant information, and displaying products in an organized and easy to browse manner. Furthermore, you should also try to incorporate as many payment options as possible. You may have loyal customers who are happy to use their credit cards. However, others may be more hesitant to do so, so it's a good idea to offer other payment options for these customers.
One Final Tip
Finally, it's a good idea to start marketing your e-commerce site well before you actually go live. You can create a landing page to advertise your products, and even offer discounts to people who pre-order products. Once your site is live, there will be a lot of pressure to fix any problems or bugs as soon as they arise. However, if you have time beforehand to iron out any issues, you'll be in a much better position to handle any issues that occur once your site is up and running. There's no doubt that e-commerce is a great way to sell your products. However, there are plenty of ways to make your site better and more successful. By following these tips, you'll be well on your way to creating an e-commerce site that's sure to attract lots of customers.
My name is Ronald Brooks i grew up in chicago and went to college for art and writing i love creating blogs and e-commerce and online marketing
a great site that relate to this article is: https://shareasale.com/r.cfm?b=15503&u=3019628&m=4445&urllink=&afftrack=
Article source:
https://articlebiz.com
This article has been viewed 325 times.
Article comments
There are no posted comments.