Can blinds reduce energy bills?
Author

Edward Wilkinson

Published

November 23, 2022

Word count

642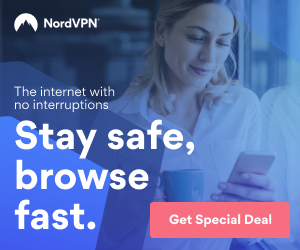 In the Northern Hemisphere, people are starting to brace for the coldest season of the year. The problem is that there's currently an energy crisis which has caused the cost of heating buildings to skyrocket. An important decision looms overhead. Do you turn on the central heating or put on thicker clothes and seek other ways of staying warm indoors?
Energy prices have increased significantly over the past year due to supply issues which have been triggered by the war in Ukraine. Energy companies are paying more to acquire gas and electricity and passing this higher cost to individuals. Businesses have a responsibility to provide a comfortable working environment to employees, but heating a workplace is now an incredibly costly affair, especially in large offices.
Many families will struggle to pay the bills and may have no choice but to live without the comfortable warmth of previous winters. What is worrying is that prolonged exposure to cold temperatures isn't good for the human body. Our bodies regulate an internal temperature somewhere between 97°F (36.1°C) and 99°F (37.2°C). Cold temperatures place increased stress on our cardiovascular system, and the body must work harder to keep warm, using stored energy. Hypothermia and heart and lung problems are common during cold months, meaning heating is highly important.
Families who are fortunate to live in a home with a fireplace can burn wood and coal to warm up. However, a roaring fire is unlikely to warm an entire house and is not an option for most workplaces. Energy-efficient heaters and oil-filled radiators are popular solutions which work out cheaper than turning on the central heating. However, this is only a cost-effective solution when heating one room.
Due to different insulation standards, certain buildings lose much more heat than others. A well-insulated home will not demand much additional heating in winter, whereas a poorly insulated house will not feel much warmer than outside. Insulation traps heat inside and makes it difficult for air to pass through. Properly insulated buildings are more energy efficient and reduce energy bills.
Insulation is highly effective in retaining heat, but a large amount of heat escapes through the windows. Even with modern double-glazed windows, heat escapes and cold draughts enter. An unpopular solution is to completely block windows with some form of insulation. But maintaining natural light and exterior views is important, meaning most people turn to curtains and blinds to create a barrier between the windows and the warmth indoors.
Blinds and curtains create a form of insulation and are highly effective in retaining warmth. Blinds can be fitted incredibly close to the windowpane, which prevents cold air from getting in. Yewdale's roller blinds and cassette blinds are particularly effective in retaining heat because they can be produced with a thicker fabric that air can't penetrate.
Cassette blinds have side channels which hold the fabric in place and close the gaps that are common with other types of blinds. When a cassette blind is closed, it becomes an enclosed system that doesn't have any gaps for air to travel through. Curtains and other types of blinds will always have some gaps between the fabric and the window where air can find a way through.
Installing a blind close to the windowpane and covering this with a heavy curtain is an excellent way to insulate the window. The blind partners with the curtain to provide two layers of insulation which stop warm air from escaping and cold draughts from getting in. In commercial workplaces, blinds are the standard window treatment because curtains look less professional.
Yewdale produce made-to-measure blinds for commercial settings, hospitals, hotels and more. Yewdale are based in the UK, but receive orders from around the world. Their blinds are effective in providing thermal insulation in workplaces, helping businesses spend less on heating over winter.
This article has been viewed 121 times.
Article comments
There are no posted comments.