10 Brilliant Tips for Mountain Bike Newbies
Author

Ankush Joshi

Published

January 7, 2023

Word count

668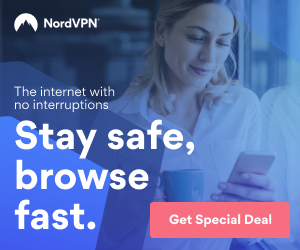 Set-up Your Bike properly
The very First thing you should do before starting your mountain biking, is set up your bike. In beginning make sure you are comfortable while riding. If you feel any struggle while reaching out to the bottom of the pedal or the handlebar, you can adjust the saddle that is best comfortable for you. Next, make sure you have appropriate air pressure in the tires. This is a very important part of the setup. Third clean and wash your bike before starting a new ride. Removing all the existing Dirt will make your bike fresh to start all over again.
2.Carry Necessary food items and Energy Drinks
Mountain biking is a sport of concentration, accuracy, speed, and balance. And all that require a high amount of calories in your body. Always carry out Energy giving food items and drinks such as nuts, almonds, energy bars, bananas, and energy drinks. Along with these, you should also carry a few necessary bike tools and a medical first ad kit.
Keep you Body loose
Don't harden your body while riding on the bike. Keep your body loose while riding with the momentum of the bike. This will make the ride easier, faster, and smoother. When passing over obstacles, try to stand on pedals that will certainly increase speed and maneuvering of bike.
Focus on fitness and accuracy
The very first thing you should look out for when starting your first ride is the techniques and way how a professional ride takes place. Don't Focus on the speed at first. Rather be more focused on accuracy, fitness, and consistency. Eventually move Slowly and keep practicing tougher tricks.
Use all the bike Gears while riding
While riding your MTB, it is very important to change your gears according to the condition which could be climbing uphill or going downhill. This way you will be able to maintain bike speed with suitable gear. That will let you ride fast and accurately without any issues.
Try to perform Some basic moves
Mountain biking is not all about riding the decent connected trail but sometimes you even have to ride through broken and rocky trails. These trails are technically so dangerous that without knowing a few basic tricks you will struggle a hard time. This includes tricks such as Track Stand, Front wheel lift, cornering, etc. Every time you go out on a ride try these tricks on your own. These tricks will improve you as an expert MTB rider.
Keep Your Eyes on track
Mountain riding is all about concentration. When you ride through trails you basically scan the front section of the trail at every time, and how you will handle the bike through it. Sometimes you come across an obstacle or a rough patch in that situation you should take the necessary way to tackle it. Your riding will get better with the experience and time you spend on practice it.
Don't Take it too Hard
We play a sport not just because it's there but because we love it and want to have the ultimate experience. When we try something too frequently and it does not happen, we feel a bit overdone and wants to leave it altogether. If you feel the same take a deep breath, relax and try it a day later.
9.Learn From Experts
When you are beginning your ride for the first time. Try to be with a group of experts. Watch them, Ask them and learn their moves. Even if you are slower don't worry and keep moving at your pace. Try to get involved with them and make them your friends and ask them to teach you techniques to ride efficiently.
10.Be Consistent
The perfect way to be Pro at something is by regularly practicing the sport. One of the most important things you have to do is Consistent practice. Regular practice will build your riding confidence, reduce anxiety, and will make you proficient in your skills.
PS:-Looking for other incredible tips and tricks about mountain biking checkout my site here at www.pedallerschoice.com
Article source:
https://articlebiz.com
This article has been viewed 320 times.
Article comments
There are no posted comments.