Can a plushie like Rilakkuma be a lifelong companion?
Author

Rene Escamilla

Published

January 17, 2023

Word count

620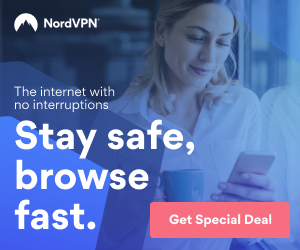 Can a plushie like Rilakkuma be a lifelong companion?
Do you recall which plush toy was your favorite as a kid? Maybe it was a cherished teddy bear or a cute dragon. Maybe it was something more exotic, like the well-known Japanese figure Rilakkuma, a beloved and enduring representation of joy and relaxation.
While many of us give up our childhood companions as we get older, there are some who keep them as lifelong guides to rediscover comforting moments when they are needed more than ever.Today, we will explore how even the most basic things, like cuddly plush, can play crucial roles in promoting self-care.
A child's curiosity and awareness of their surroundings increase as they mature. Through these lessons, plush offers a child the chance to learn, develop, and solve problems while also offering solace and support. A child can learn important lessons from a single, straightforward toy like a Rilakkuma bear as they progress through their developmental stages.
Babies
Babies explore the world by feeling it with their hands and mouths. While a child is sharpening their physical abilities, a plush or pillow offers a soft companion that they can touch, hug, and cuddle. It's completely normal for babies to form a bond with a transitional item at a young age. The baby can find comfort from these transitional items, such as a favorite pillow or plush toy, during times of worry or fear.
Toddlers
At the toddler stage, children are working on acquiring basic vocabulary as well as fine motor skills. Since kids can bring their plush friend along on all of their adventures, a plush toy offers a safe way for kids to practice honing these skills. Using their stuffed animal as a model, children can start making connections between words, actions, and objects.
Small Children
Kids' imaginations develop as they grow out of the toddler stage, and anything seems possible. Because they give children control over their play, open-ended toys like plush encourage creativity. Simple toys can change into anything a child wants or imagines, unlike electronic toys that only need a child to press a button to get a response. Kids can learn to express themselves and have the chance to use their own creativity by playing with these toys.
Young teens
As children get older, more circumstances arise that could necessitate them spending time away from their parents or other caretakers. Kids attend their first sleepovers, travel to see their grandparents, or participate in after-school activities. Their stuffed animals allow them to take a small dose of comfort and love with them wherever they go. During these trying times, preteens frequently turn to their beloved stuffed animals for comfort, giving them a sense of stability and security.
Teens, young adults, and adults
Unfortunately, in our culture, stuffed animals are only associated with children. However, research shows that plush toys are good for people of all ages. Because plush items have calming effects on patients, especially children and teenagers who must spend extended periods of time away from home, hospitals are happy to accept plush donations. A stuffed animal companion can provide emotional support for teens, young adults, and adults of all ages.
The Impact of a Plush
Though often viewed as children's toys, plush items can offer far more than just a plaything. Plushies can provide your child with their first lessons and be a dependable friend as they grow up. As you shop for the perfect plushie for your loved ones, don't forget to check out Jellybeet.com for all of your favorite characters, like Rilakkuma and Korilakkuma. Jellybeet.com has a wide variety of options that are sure to bring joy and comfort to children, teens, and adults.
Rilakkuma Authentic and Original products and merchandise. San-X originals, licensed plush, stationery, exclusives, plus other San-X Licensed characters including Rilakkuma's friends: Kiiroitori, Korilakkuma and many more! Shop your favorite Rilakkuma products including some jellybeet exclusives.
Shop here : https://jellybeet.com/rilakkuma/
Article source:
https://articlebiz.com
This article has been viewed 235 times.
Article comments
There are no posted comments.