Social Media Ads for Small Business
Business → Marketing & Advertising
Author

Alex Pupkin

Published

January 20, 2023

Word count

484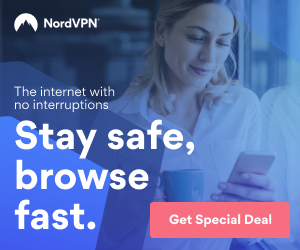 Social Media Ads for Small Business
If you run a small business, using social media can help you compete with big brands in your field. That's because you don't need a big marketing budget in order to successfully advertise on social media platforms. Anyone can make a profile on all the major platforms, and while paying for sponsored posts can help boost your brand image, it's not the only strategy.
What are the advantages of using social media to advertise as a small business?
Develop a clear brand story.
Social media is designed to help people connect directly to one another. Research shows that over 70% of small-to-medium-sized businesses use social media to connect to customers, and over 50% post at least once per day. Within your chosen platform (or platforms), you can tell a story about your business and your products. You can be creative with your content and your images. Indeed, many small businesses build their brands and imaging themselves, without a marketing firm or big branding or advertising budget.
Build relationships with your customers.
Social media platforms let you interact directly with your audience. You can see what your customers like and don't like, and change your plan quickly. Furthermore, you can speak directly to people and help your audience feel connected to, and valued by, your business.
Extend your reach without paying big bucks.
On social media, what matters is connecting with your audience. If people like and share your content, follow your hashtags and accounts, and comment on your posts, your content gets ranked higher and higher. You can pay to advertise on these platforms, or get your content ranked higher, but connecting to your audience is the most important part.
Learn more about your audience.
People who follow you and interact with your brand also have social media profiles. By paying for some information services, you can see what interests your followers have and what topics and searches interest them. Furthermore, you can see which of your competitors they also follow. You can even assess your competitor's strategies.
If you do decide you want to improve your social media strategy, you might want to look at social media management services. These are software platforms that let you schedule your content in advance, and will post it for you. Additionally, these services can help you analyze what content gets the most engagement, and help you follow trends. Most importantly, they can help you manage and moderate the community that will develop around your social media presence. You have to commit to managing comments and monitoring activity.
Social media ads and platforms can be an incredible tool to build your small business. However, you need to be prepared to put in the work. If you do, though, you will get the kind of exposure that money can't buy: your customers sharing your content to one another.
Alex Pupking is a professional SEO Consultant in Vancouver specializing in Organic Search Engine Optimization (SEO) Services in Vancouver, BC since 2007.
Together with his team Alex providing effective Online advertising strategies to businesses in Vancouver BC. Please visit us
https://articlebiz.com
This article has been viewed 283 times.
Rate article
This article has a 4 rating with 1 vote.
Article comments
There are no posted comments.