What Do You Want?
Business → Marketing & Advertising
Author

Lee Mckenzie

Published

January 20, 2023

Word count

654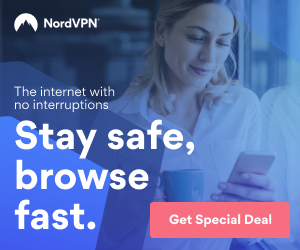 What Do You Want?
This question was recently floated in a Facebook group I belong to, I took it seriously, thought about it responded with this:
"An audience I can be of valuable service to. To be of productive influence. To be artistically charismatic & interesting"
What might your answer be?
The last part of my answer pertains to my efforts & identity as a Musician, however the reference to Audience & Influence extends far beyond musicality…
How can we expect to be successful internet marketers without our own audience, & without developing our influence over that audience. Indeed the goal is to become an authority in your niche.
I have been learning affiliate marketing for over a year & have built up an infrastructure that I'm proud of, however the greatest challenge I've encountered is traffic generation.
Perhaps you can relate to this?
Sending paid traffic directly to affiliate offers tends to be an expensive mistake & it dawned on me that affiliate marketing isn't sustainable (or perhaps even achievable) without first developing a following of your own.
I've read time & time again that any successful affiliate marketer got there by first launching their own products, & then suggesting affiliate products to the audience they created to scale their business.
If creating your own digital products doesn't yet excite you, another approach is to turn yourself into the product by becoming an Influencer & Content Producer.
This is viable if you have an existing audience whom trust & respect you.
Perhaps this audience is unrelated to Internet Marketing but if they appreciate your wisdom in other areas it won't be hard to suggest the freedom & lifestyle benefits that come from making money online.
The trick is developing an edge & point of difference that grabs attention.
To do that we need quality tools & resources.
Have you ever come across a "Conversational Landing Page"?
Automation is the name of the game in this industry & Chat Bots are considered by many to be keys to the Kingdom because they're interactive, fun & capable of promoting multiple offers on your behalf.
Check out the flow of the Chat I've written to get a sense of what's possible.
(Link In Resources)
If you're interested in adding the power of Chat Bots to your arsenal you ought to look at the special offer available from Conversiobot.
Join my list (Link In Resources) and email me asking directly about this :)
Targeted traffic rotators are also powerful resources not to be overlooked.
Ideally you want the rotator to be a community of like-minded marketers & online business owners, so that the clicks you receive are from actively interested buyers hunting for tools & opportunities just like yourself.
One particular Rotator which I personally use is worth looking at, you'll find this inside my Interactive Chat (Link In Resources)
I'm sure you're aware that list building is paramount.
To build lists we need to be creating valuable lead magnets & landing pages that are exceptional enough to stand out from the competition.
I've discovered Sqribble recently which is another tool to give you an edge.
Sqribble will create stunning eBooks & Reports for you in minutes.
This will rapidly optimize your creation of lead magnets & accelerate your list building.
Ask my Bot for assistance with Internet Marketing & follow through Additional Tools to get access to Scribble & other goodies :)
I trust what I've shared will be of genuine benefit to your business.
On a final note the key to knowing what you want lies in decisiveness.
We must take committed action if we are to pursue success.
If decisiveness is not a strength for you I recommend you read an inspiring article by Bob Proctor which has been of positive influence upon me.
You'll find this Free Inspirational Article on my Link Tree in Resources.
Thank you for your attention, I wish you the best of success!
Warm regards,
Lee McKenzie
Lee McKenzie is an aspiring influencer & passionate advocate for freedom, health & wellbeing.
My mission is to build an audience around what it means to pursue a Creative Lifestyle.
I'm an Internet Marketer, Musician, lover of the outdoors, & Martial Arts practitioner.
I am committed to making money online & helping others do the same because I believe this to be the best way to fuel a Creative Lifestyle.
Article source:
https://articlebiz.com
This article has been viewed 315 times.
Rate article
This article has a 4 rating with 5 votes.
Article comments
There are no posted comments.