Giannis Antetokounmpo: The NBA vs Eurobasket, a different experience
Author

Valeria Rubino

Published

January 23, 2023

Word count

549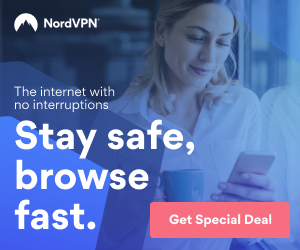 NBA vs. Eurobasket
Two-time MVP Giannis Antetokounmpo describes how different – mentally and physically – the experience of playing in the NBA is from the experience of representing Greece in Eurobasket.
Eurobasket
"I think I have played 5-6 times in FIBA basketball. I feel comfortable," Giannis said after the Bucks' win over the Knicks in Madison Square Garden.
"I was still able to help my team go to the final 8. Unfortunately we weren't able to beat Germany in Germany. They knocked down a lot of shots, I think 18, which is insane in 40-minute games. I wasn't able to qualify for the final 4, but I think it was a good step in the right direction." The level of FIBA basketball is growing a lot and the game, according to many players, is more physical than in the NBA.
Representing 11 million Greeks
What's the meaning of wearing the national team's jersey?
"The culture is changing. I enjoy playing in FIBA basketball and representing the national team. Wearing that jersey is totally different. Representing 11 million Greeks and another 4 million Greeks outside of Greece is a great feeling and is something that, as long as I am healthy and as long as I can go, I would love to do because it's a totally different experience," Antetokounmpo explained.
The NBA
"I try to represent them the best possible way I can. Playing in the NBA, obviously, it's…bigger bodies, faster, way more talented players, a little bit harder to get things done, but the spacing is so much. You can get to wherever you want to get to. It's up to you to make things happen, to make plays. Physicality for me, the way I play, is the same. But other people might feel a bit differently about that," he explained.
The mindset
"We play in a sport I which we are judged for the outcome. Sometimes the ball is not going to go in and you're the worst. And there's gonna be times that the ball is going to go in and you're the best. At the end of the day, I realized that there's going to be a lot of highs and lows, a lot of wins and a lot of losses. I just try to stay consistent as much as possible to who I am as a person and to my work ethic. What puts me in this position where I am today. I try to work as hard as I can and be disciplined toward the game, hoping to have more good outcomes than bad outcomes."
Middleton's return
Giannis also shared his excitement for Khris Middleton's return. "I am very excited to have Khris back, I miss him. I feel like the last game we played together was game 2 in Chicago. I have definitely missed him. I have played the playoff series without him, the Euro Championship, I played 20 games without Khris. I miss my guy. He makes the game a lot easier for me," Giannis added, praising his teammate. "He is one of the best players in the league. He is a big part of who we are. He is a big threat out there. One of our best – if not the best closer in our team."
www.viaggiosport.com
Professional journalist, passionate about travel and sport.
Article source:
https://articlebiz.com
This article has been viewed 394 times.
Rate article
This article has a 5 rating with 1 vote.
Article comments
There are no posted comments.