Budapest stag do
Travel & Leisure → Vacation Plans
Author

Peter Bestman

Published

January 1, 2023

Word count

530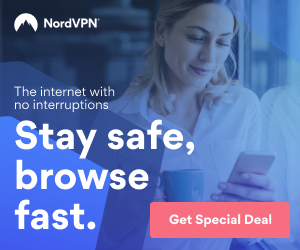 Destination tips for those planning a stag do
Itinerary: Budapest, the divided city that unites travel lovers
Budapest is one of the most popular stag do destinations in Europe in 2023 and it's really worth it. Your move involves greater organization and patience if you want to organize a stag do, but when they get there, and see the Budapest night, they will thank us. In addition, it has affordable prices on drinks, food, and accommodation.
Few words about Budapest:
Budapest is often called the "Paris of the East". It is a good comparison, however, Budapest has an identity of its own, it deserves more than being the "twin sister" of any other city, even if this is Paris. Budapest is bustling and charismatic. Budapest has life and a will to live. Budapest is young and modern, which is incredible if we think that for decades it was under the dominion of two very different regimes, which in practice were not that different for those who lived there, first the Nazi dictatorship and then, until 1991, submissive to the Soviet Union. Despite this great dark period in its history, traces of imperialism and grandeur of the Austro-Hungarian Empire are still very visible in the city. Budapest was great, it fell and rose from its own ashes, like a phoenix.
The city tells its own story and manages to satisfy all types of tourists, those looking for world history, architecture lovers, art lovers and those who just want to enjoy what a European metropolis has to offer. Budapest is nowadays one of the most popular stag do destinations of Europe with wide range of party opportunities and amazing people.
TOP 5 legendary stag do activities in Budapest:
Pub crawl & stag prank
Very popular and almost a MUST stag do activity in Budapest. During the tour the groups are visiting 3-4 bars and they'll get free tickets to one of the hypest nightclub of Budapest - Instant Club - Needless to say a 1 hour handcuff prank is always included.
Boat cruise with strippers
Almost the best stag do activity. Our travelers love to hire a private boat for couple of ours and have a great experience on River Danube with genuine services and VIP support for the hall time. Stripper service is always available as a lesbian show or single strip show on board with unlimited bevarages.
Gun shooting
Gun shooting is a mannish stag do activity and always very popular for any stag do or special event with boy groups. Ptrivate transfer is added and our professional tour guide is always at our customer's service. You can try 5 famous guns including AK-47 rifle. The event takes place at a safety indoor shooting range.
Stripper activities
It could be an average strip show at the customer's accommodation or a lesbian show added to any other stag do activities. We are able to organize pizza delivery strip shows as well. Very popular and great surprise for the groom.
Quad tour
Extreme quad tour is the one you'll never forget! Private transfer is included because it's out of Budapest, but it's 100% worth to try. The event takes 1 or 2 hours outside in the beautiful nature and abandoned warehouse.
This article has been viewed 357 times.
Article comments
There are no posted comments.