How Are Personal Injury Settlements Paid?
Author

Sandy Van

Published

January 29, 2023

Word count

685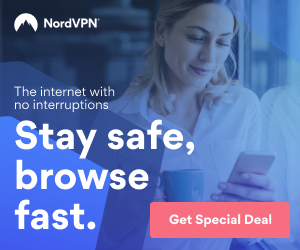 How Are Personal Injury Settlements Paid?
Many people have the common misconception that once an insurance company agrees to a settlement amount for a personal injury case then the process is over. However, there are more steps in the negotiation process that clients should be aware of before they receive their personal injury settlement check. What are these steps and how are funds distributed? These are the questions we will be addressing in this blog for anyone who has questions about the negotiation process of personal injury claims.
How Are Personal Injury Settlements Distributed?
After your attorney reaches a settlement amount with the opposing party's insurance company, the insurance company will issue a check to your attorney for the agreed upon amount. This check will be distributed amongst your attorney and your medical providers to pay off your debts. Typically your attorney will take their fees out of the settlement disbursement first, then your medical providers will be paid, and you will receive what is left. A list of disbursement parties is included below:
Attorney's fees pay your attorney and their paralegals for the work they have done on your case. When you hire an attorney for representation on a personal injury claim, you are required to pay a percentage of your settlement to your attorney. Terms and conditions for your attorney's fees are detailed in the contract you sign at the time of hire. You may also request that the defendant be held liable for your attorney's fees in certain cases.
Medical liens allow medical providers to request payment on your personal injury settlement to recoup money owed to them for the treatment of your injuries. Many people do not have the funds to pay their medical providers out-of-pocket for their services. So, instead of you paying as you receive treatment, you reimburse your medical providers with a cut of your settlement check that you received from the opposing insurance company. Your attorney may help you negotiate your medical liens down, so that you may pocket more money.
Additional bills arise if your settlement process is prolonged for weeks or months. If you require more treatment or care during this prolonged settlement process, you must pay the additional bills that stem from the extra medical attention. Since these bills were not accounted for when your attorney demanded a settlement amount from the insurance company, they are paid out of a non-monetary damage calculation and assessment.
For a free legal consultation, call (725) 977-0624
When Will I Receive My Settlement Check?
Insurance companies are required to meet deadlines and time frames that are mandated by state law. These deadlines include when they must cut the check, but the insurer's accountants vary with how much time they need to issue the settlement check. Once you have been notified that your check has been issued, you should expect the funds within the following two weeks. Be sure to stay in contact with your attorney during this entire process to remain updated on the status of your check.
You may discuss with your attorney whether you would like to receive your settlement amount in a lump sum or as a structured settlement. A lump sum settlement means you will receive your full settlement in one payment. A structured settlement means you will be paid your settlement amount in increments over time. Moreover, once you receive your settlement money, rest assured the IRS allows settlements won in personal injury cases to be excluded from your gross income when you file taxes. Your settlement check will have a tax-free status.
Connect With An Experienced Las Vegas Personal Injury Attorney
If you or a loved one have been involved in an accident and have suffered from injuries, Van Law Firm can help. Give yourself the best chance of success by contacting the closest Van Law Firm office to you today. Our award winning team of Las Vegas personal injury and premise liability attorneys can review your claim and hold negligent parties accountable for your damages. Please call our office today for a free case evaluation and consultation.
This article has been viewed 260 times.
Article comments
There are no posted comments.