Choosing the Right Builder in the UK
Author

Carl Hancock

Published

January 31, 2023

Word count

791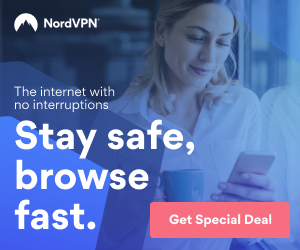 Whether you are building a new home, or you are just remodelling your existing home, it's essential to make sure that you have the right builder for your project.
There are many factors involved in choosing the right builder, but two key and important elements are narrowing down your list and asking the right questions.
Narrow down your list
Most builders will cover a fairly large area, perhaps even 50 miles or so from their home, so wherever you're based in the UK it's not unrealistic to find 100s of builders all willing and able to take on your job.
Within the mix you will find everything from one man bands, small and medium-sized firms, right up to large house building companies. With all these options, it's important to narrow down your list to those that you actually wish to engage with.
Google is an excellent place to start, but rather than generically searching for 'builders in x', consider using phrases, words, or even jargon that is related to your particular building project. If for example you're looking for someone to build you a new home, search for 'new house builders in x', whereas if it's a granny annex you're after, then 'granny annex builders in x' will be the search term of choice.
From this you can view each firm's website and get a better idea of what they do, how they present themselves and any industry memberships they may have. Googling the company's name will likely bring up third party review sites such as checkatrade and trustpilot, and ultimately, reading about the experiences of others will be a good indicator of a firm's quality.
Social media these days is a great resource for asking for recommendations, but it's advisable to not rely on recommendations alone. One firm might have been excellent when they did a job four years ago, but changes in personnel and/or management could have happened since. That's not to say recommendations are important, but always externally check that company further.
Ask plenty of questions
Once you've narrowed your list down to around ten building firms the next step is to ask plenty of questions.
In narrowing down your list you should hopefully have checked for reviews, but that doesn't mean you can't then ask for references. Any builder worth their salt should be more than happy to provide this to you, but unlike reading reviews online, this can actually allow you to contact previous clients directly and talk to them about their experiences. Any builder that can't provide references should ring alarm bells immediately.
Ask to see insurance and qualifications. Again, this is something that many builders will proudly show on their websites, but getting hard copies demonstrates that what they say is actually true.
Check to see if they use subcontractors or if all the work will be carried out by themselves and/or their firm. It's not to say that subcontracting work is necessarily a bad thing – how many builders are also qualified plumbers, electricians, tilers, plasterers etc? – but by asking the question it will allow you to better understand who will be doing what. Importantly, if the builder is subcontracting, make sure you understand who is ultimately responsible should something go wrong.
Ever building project is different, and even with a thorough survey there are always elements of the unknown. As such there is always the possibility of time overruns and additional costs. This is a fact with all building projects, but it's important to understand how this will be dealt with. Requesting of a builder regular meetings will allow this topic to be covered, along with more general progress and updates. As with so many other things listed here, any builder that doesn't like the idea of regular update meetings probably should be avoided.
Get quotes
So you've narrowed your list down to ten, and through asking the right questions your list is down to three or four. Next step is to get quotes.
Key here is to ensure that each builder is being requested to quote for exactly the same thing. If you have architects drawing and a specification then make it clear they are to quote on those, and ask them to provide a breakdown of all the works to be done and the materials needed.
Check that the price quoted is fixed and not merely an estimate, check that it includes VAT and check how payment is to be taken e.g. instalments, on completion etc.
Assuming all the firms are quoting on and for the exact same thing, all you then have to do is pick the cheapest.
This article has been viewed 148 times.
Rate article
This article has a 5 rating with 1 vote.
Article comments
There are no posted comments.