Beginners Guide For Selecting A Camping Chair If You Are Heavy
Author

Jerry Johnson

Published

January 14, 2023

Word count

442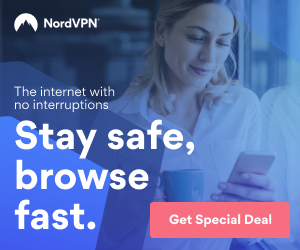 Camping is a great way to enjoy the outdoors, but finding the right camping chair can be a challenge for heavier individuals. Here is a guide to help you select the right camping chair for your needs:
Look For A Chair With A Higher Weight Capacity
This is the most important factor when selecting a camping chair for a heavier person. Look for a chair that has a weight capacity of at least 300 pounds or more.
Choose A Chair With A Sturdy Frame
A chair with a sturdy frame, such as steel, will provide additional support and stability. Avoid chairs with aluminum frames, as they may not be able to support the weight of a heavier person.
Check For Reinforced Legs
Reinforced legs will provide added stability and support for a heavier person. Look for chairs that have a "X" or "H" design on the legs for extra stability.
Look For A Chair With A Wider Seat
A wider seat will provide more room for a heavier person to sit comfortably. Consider chairs that have a 22-inch or wider seat width.
Check For A High Backrest
A high backrest will provide support for the back and shoulders, especially when sitting for a long time. A chair with a backrest of at least 20 inches would be ideal.
Consider Additional Features
Some chairs have additional features such as cup holders, side pockets, or even a cooler to keep your drinks and snacks cool.
Look For Durable Material
Look for chairs made of durable materials such as polyester or ripstop fabric. These materials are resistant to wear and tear and will last longer.
Look For A Comfortable Design
Look for chairs that have a comfortable design. Some chairs have padded seats and backrests, which will provide added comfort for a heavier person.
Check The Portability
Consider the weight of the chair and how easy it is to pack and transport. If you plan to take it with you on trips, make sure the chair is lightweight and easy to pack.
Read The Reviews
Finally, read reviews from other customers who have purchased camping chairs for heavier individuals. This will give you an idea of how well the chair holds up and what other customers think of the chair's comfort and durability.
By following these guidelines, you will be able to find a camping chair that is comfortable, durable, and able to support your weight. Keep in mind that a camping chair that is designed for heavier people might be a bit heavier and bulkier than other camping chairs. But it will provide you the comfort and safety that you need to enjoy the great outdoors.
This article has been viewed 337 times.
Article comments
There are no posted comments.