Emily in Paris' Sunglasses Styles. Find Your Look
Author

Sarah Cockburn

Published

February 19, 2023

Word count

1,260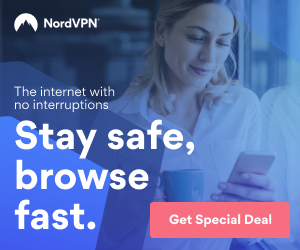 Emily in Paris Sunglasses
If you haven't seen Emily in Paris yet - you must! All three seasons are filled with drama, passion, romance, culture and fashion all knocked into one.
Emily makes an epic spiritual journey in the series. She leaves her relationship behind and everything she knows to start a new life in Paris, and as that new life begins to take hold it grows and nourishes her - in a way fully reminiscent of Elizabeth Gilbert's journey in her book, 'Eat, Pray, Love' which was made into a block buster film starring Julia Roberts.
Emily in Paris has set the standard for chic high fashion this season. In this article, we will be focusing only on the sunglasses though - as there is so much to talk about from a fashion perspective - we could be talking about everything she wears for an epic amount of time. But we are keeping it simple today.
It's all about the Eyewear!
From sixties style upswept cat eye frames to chunky square frames, you can create your look with the latest trends inspired by the hit Netflix show.
Update your wardrobe with a touch of sophistication and keep ahead of the fashion curve!
Cat Eye Frames: Get that sultry cat eye look with statement frames that complete your outfit.
Cat eye frames have been growing in popularity over the last few years and Emily in Paris is a great place to start looking for chic cat eye sunglasses ideas. From narrow to bold styles, these update any ensemble with an edge of classic sophistication. Whether you're corporate chic or dressed down for the weekend, cat eye frames let you stay on trend with effortless style. Consider pairing them with a chic scarf for an effortlessly cool look.
Look for frames that fit your facial shape to give you the look you are going for. Bold and thin frames are flattering on heart-shaped faces, while oval face shapes can pull off almost any look. Choose from classic tortoiseshell or a more contemporary rose gold to finish your outfit with an easy glamour. With a variety of designs and colors available there's sure to be something for everyone in these iconic Emily in Paris sunglasses.
Emily in Paris sunglasses
©Glamour Magazine
In series 3 (above) Emily is seen wearing Zeus & Dione Semeli Sunglasses.
However if you are looking for some inspiration based on their style - check out these.
[dib_prod_7351515021491]
In series one, we see Emily wearing a pair of Quay Audacious sunglasses.
pink quay audacious sunglasses
© Netflix
If you are inspired by colorful cat eye frames - check these sunglasses out
[dib_prod_7353027854515]
The next pair of cat eye sunglasses that everyone is talking about (season 3) is LGR cat eye sunglasses Twina Havana Chiaro with sun brown lenses
LGR Sunglasses Emily in Paris
©Netflix
If you are looking for a similar style - check these out
[dib_prod_7351524425907]
Oversized Frames: Large, oversized frames are a classic Emily in Paris look.
Oversized frames are great for making a bold statement, perfect for channeling your inner Emily in Paris look. Large lenses will fill up more of your face, offering an elegant touch to any outfit. With so many colours, shapes and sizes to choose from, there's sure to be a pair that speaks to you!
When choosing oversized frames, it's important to select a great shape that fits your face. For example, if you have an oval-shaped face like Lily Collins (Emily Cooper) you can get away with round and angular oversized frames.
Here is a picture of her wearing very angular frames. These are Butterfly Valentino sunglasses.
valentino sunglasses emily in paris
© Netflix
If you face is more round - then the consensus is that you should be wearing angular styles.
If you face is more angular - then opt for oversized curved shades.
They key is providing a contrast.
Your Emily in Paris sunglasses should be a reflection of your individual style and offer both function and fashion. With so many options out there, you're sure to find the perfect pair!
When browsing for Emily in Paris sunglasses, you'll want to look for frames with UV protection. The sun's rays can damage your eyes and the delicate skin around them if not properly shielded. Make sure the lenses of your oversized frames have a minimum UV400 (100%) rating to guard you from both UVA and UVB rays. Additionally, polarized lenses are ideal if you'll be wearing your sunglasses outdoors frequently as they block glare caused by the sun's reflection on water or other flat surfaces.
To finish off your Emily in Paris look, you may wish to choose sunglasses with chic detailing, like jeweled accents, that will add a glamorous touch to any outfit.
Camille Sunglasses Emily in Paris
We Love Camille's oversized look above. She is wearing Zeus & Dione Nike II 54mm
If you would like to achieve a similar look at a much lower price .. check these out
[dib_prod_7352040030387]
Camille also rocks the oversized oval sunglasses look also
Camille Oasi Glasses
If you are inspired by the frames above - check these out - with added UV protection.
[dib_prod_7352107139251]
Retro Vintage Frames: Go back to a simpler era with your eyewear style by choosing some retro vintage frames.
A pair of vintage frames adds a timeless elegance to any outfit. From rounded silhouettes to oversized structured designs, Emily in Paris has you covered with an array of classic vintage frames. Consider choosing these for your everyday look or even consider mixing up different styles by sporting two different designs at the same time - one for each eye!
With vintage frames, you can make a bold statement through an incredibly eye-catching style. The retro shades that Emily in Paris offer easily draw attention to the delicate details of each frame, making them a perfect choice to help you stand out from the crowd. Best of all, they pair nicely with any kind of apparel, which is ideal if you're looking for a versatile look that won't go out of style anytime soon. So whether you want to make an old-school statement or simply add a touch of sophistication to your wardrobe, Emily in Paris' retro sunglasses have got you covered!
Check out Ashley Park's cute sixties Valentino semi rimless cat eye sunglasses - which are now end of season.
Ashley Park Sunglasses
[dib_prod_7352998133939]
Ashley also wears big bold square seventies inspired cat eye sunglasses.
Ashley Park Louis Vuitton Sunglasses
© Shop Your TV - link to the product
If you are looking for a similar pair - check these frames out
[dib_prod_7352738644147]
Camille's character also rocks a really cool set of cat eyes with a swinging sixties vibe to them, by Valentino
Camille red Valentino sunglasses
© Vogue Australia
If you are inspired by Camille's pointed vintage frames, look no further then these shades that are a fraction of the price...
[dib_prod_7351535534259]
[dib_prod_7351999168691]
Emily in Paris' selection of vintage frames includes a variety of shapes and colors, ensuring that you can be inspired to find the perfect pair of sunglasses for any occasion. They'll also make you look sophisticated and stylish all at once.
And with their timeless design, you can guarantee that these vintage frames won't put your bank account in danger either, making them a great way to stay on trend without breaking the bank.
So if you're searching for the perfect combination of style and affordability, look no further than Emily in Paris' retro sunglasses collection!
This article has been viewed 227 times.
Rate article
This article has a 3 rating with 2 votes.
Article comments
There are no posted comments.