The Best Celebrity Sunglasses Looks For Style Inspiration
Author

Sarah Cockburn

Published

February 20, 2023

Word count

2,095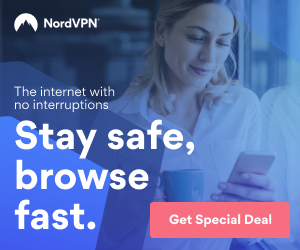 Sunglasses Celebrity
Sunglasses have become an essential fashion accessory for many celebrities. From Hollywood icons like Audrey Hepburn to modern stars like Rhianna, these iconic looks show that sunglasses can not only be functional in protecting your eyes from the sun, but also fashionable.
Audrey Hepburn's Oversized Wayfarers
Audrey Hepburn
© Guardian
Audrey Hepburn's signature wayfarers sunglasses have become a symbol of glamour and sophistication since they were introduced in the classic film "Breakfast at Tiffany's".
While their design has since been replicated by multiple brands, the original oversized framed glasses featured innovative high-end technology and expert craftsmanship that made them a much sought-after item during the 1950s.
Whether you're looking to channel a classic chic style or draw inspiration from iconic Hollywood actresses for your next evening look, Audrey Hepburn's sunglasses are sure to make an unforgettable statement.
Audrey Hepburn's Oliver Goldsmith sunglasses are a classic style that will never go out of style. These iconic sunglasses give a certain je ne sais quoi to any outfit. They can draw attention to your eyes and enhance any look – these versatile shades are an easy addition to anyone's wardrobe.
So whether you take notes from Hepburn's iconic style or opt for a more subtle version of these frames, understanding their appeal is the perfect way to elevate any look!
Cat Eye Glasses Designer
Cat Eye Glasses Designer$67.99These designer cat eye glasses are a huge bestseller from Ocean Sunglasses. It is all about the round chunky cat eye look at the moment. The style of these are reminiscent of Instagram fashion icon Emma Hill and the styles… Read More
Marilyn Monroe's Classic Cat Eye Upswept Corner Shades
Marilyn Monroe Cat Eye
Ranked as one of the greatest movie icons, Marilyn Monroe was an expert in fashion and style. Even decades after her death, she continues to inspire legions of style-lovers with her iconic looks. In particular, her signature cat eye sunglasses 'upswept' look is timeless and almost everyone has seen photos of her wearing them. This classic look perfectly complimented Monroe's famous blonde curls and bright red lips.
As with anything Marilyn Monroe-related, these sunglasses have become a fashion norm. Regardless of season and trends, classic cat frames are here to stay. Whether you're going for a more modern look with mirrored lenses or heart-shaped frame, there's a style out there to suit every taste. So if you're looking to add an extra oomph of pizzazz on your next night out or dress up your casual look, slip on some Marilyn Monroe-inspired shades.
Cat Eye Specs Frames
Cat Eye Specs Frames$69.99These cat eye specs frames are sleek and regal and echo the look that Catherine, the Princess of Wales wore during the 2022 Carribean Tour. She was actually wearing a pair of Finlay sunglasses- which are very similar to this… Read More
Yellow Smoke - $69.99
Elizabeth Taylor's Oval Cat Eye Sunnies
Cat Eye Liz Taylor
Elizabeth Taylor was another iconic Hollywood starlet with a distinct look. Not only was she known for her big, beautiful eyes and stunning gowns, but also for her signature sunglasses. One of the most recognizable pairs of frames that Taylor wore were cat eye sunglasses.
Cat Eye Glasses Female
Cat Eye Glasses Female$69.99We love these female cat eye glasses. They envoke feelings of glamour, sophistication and mystery in one hit. They offer full protection from the sun with their polarized lenses and are robust. Made from popular fashion label 'Ocean.' To be… Read More
Ray Charles' Signature Wayfarers.
Ray Charles Wayfarer
Another Hollywood celebrity with an iconic look was Ray Charles. He was known for his distinctive style, often seen sporting a sharp fedora hat and cool sunglasses. His signature look included classic Wayfarer frames that were very trendy in the 1950s. Charles' fame earned him worldwide recognition, and these Wayfarer frames became an instant hit in the fashion world.
It's no surprise when these oversized sunglasses first appeared in the 50s, they had an immediate following of loyal fans. They quickly became a timeless classic that could be seen throughout Hollywood and the fashion industry. Ray Charles was even credited with popularizing this look and because of that his glasses are still highly sought after today. The popularity of these frames is undeniable and their appeal for both men and women continues to grow.
Check out our cool unisex wayfarer sunglasses made with 100% wood with beautiful engraved detailing
Unique Wayfarer Sunglasses
Unique Wayfarer Sunglasses$79.99Refresh your style with these unique wayfarer sunglasses, made out of lightweight, real wood! Whether you're looking to make a statement or just want to own a piece of history. Our Sunnies come with their own handmade, exclusive Empress tree… Read More
Jennifer Lopez and her Quay Australia Shades.
J. Lo Quay Sunglasses
© Bustle
Jennifer Lopez rocks a mean cat-eye frame from Quay Australia. These stylish frames are the perfect finishing touch for any look!
The ones she is wearing come from her own range she developed with Quay in 2019.
These sunglasses have become Lopez's signature style and can often be spotted on other celebrities, including Lady Gaga and J lo's own daughter Emme. They are also incredibly popular with stylish influencers around the world who love to rock these frames just like their favorite sunglasses celebrity! While they may look expensive, they are actually quite affordable and come in a variety of shades and sizes to fit any budget or face shape. So if you want to rock the same style- look for their latest Aviator styles to look like her!
Check out our selection of Aviators for a tighter budget
Shield Aviator Sunglasses
Shield Aviator Sunglasses$38.99Shield Aviator Sunglasses Take your fashion game to the next level with these Shield Visor Sunglasses. With the classic aviator shape, these sunglasses feature a visor-like lens that adds a powerful look to any ensemble. Bright and bold colors help… Read More
Guess Aviator Sunglasses
Guess Aviator Sunglasses$59.99These style of sunglasses have grown in popularity due to the plethora of exciting eighties shows on Netflix. If you are a fan of Stranger Things, Dahmer and the Serpent- than you will have noticed that everything is back to… Read More
Gold Frame Aviator Glasses
Gold Frame Aviator Glasses$125.00These gold frame Aviator glasses have been chosen as the style has been graced by the Royal family- in particular Meghan for Land Rover driving challenge. Comes with full UVA/ UVB protection and looks are robust metal frames. To be… Read More
Beyonce Is a Fan of Illesteva Frames.
Beyonce-illesteva
Beyonce is a fan of Illesteva frames, and she often rocks the brand's classic Leonard shades. These sophisticated yet edgy glasses have black frames with pink acetate lenses. They are the perfect choice for any look and will help elevate any outfit.
They are also a popular choice amongst other celebrities, like Kim Kardashian-West and Zoë Kravitz.
While they tend to be an expensive choice, you can easily find frames like these in stores or online for around $200-$300 USD. However, if you're willing to splurge more, Illesteva has an even wider array of celebrity-approved sunglasses in different shapes, sizes and colors that run between $400 and $600 USD. Either way, you can rest assured that your look will have high fashion vibes when rocking these sunnies!
If you are looking for a cheaper version - we love these Ocean sunglasses
Circular Specs
Circular Specs$67.99These circular specs are a hit with celebrities- for example Royal Zara Tindall- with their intricate keyhole nose bridge detail. Comes with full UV400 protection and made from sturdy acetate. To be worn with full on 'Ascot' attire, or even… Read More
Demi Brown- Brown - $67.99
Blake Lively opts for Oliver Peoples Sunglasses
Olivers People Blake Lively
Blake Lively is known for making bold fashion choices, so it's no surprise that she loves Oliver Peoples sunglasses. From fun and flirty heart-shaped frames to more classic round lenses, the brand has something perfect for every occasion.
Lively's love of Oliver Peoples glasses goes back to her Gossip Girl days when she was often photographed wearing the MP-2 model.
Olivers People MP2
The round lenses with a slight cat-eye shape add a touch of drama to any outfit, plus they come in various colors and materials so you can tailor them to your style. Whether you want something delicate or dramatic, be sure to take a page out of Lively's book and check out the selection from this celeb-loved sunglasses brand.
Check out our version here:
Circle Round Sunglasses
Circle Round Sunglasses$103.39Circle Round Sunglasses Make a statement with these Bally gold metal circle round gradient sunglasses. A gold frame with semi-transparent lenses ensures you will stand out from the crowd without compromising on style and comfort. Perfect for any occasion, you'll… Read More
Rihanna's Oversized Shades.
rihanna
© Guardian
Nothing says "diva" like an over-the-top pair of outrageous oversized sunglasses. Rather than go for something classic and subtle, music star Rihanna loves to make a statement with her sunglasses. From bug-eye frames to heavily tinted lenses, it is clear that she never shies away from a bold look. With the right oversized frames, you can bring some serious drama to any outfit.
If it is outrageous oversized ski style sunglasses you are after - check out these!
Shield Visor Sunglasses
Shield Visor Sunglasses$42.99Shield Visor sunglasses are all the rage this season, featuring block high UV lenses that protect against harmful rays out in the sun and a sleek matte black frame to fit your urban outdoor-style. Inspired by Rihanna's uber - cool… Read More
Rihanna Rocks Her Dior Shades Everywhere She Goes.
Dior Rihanna
©Vogue
Dior Technologic Sunglasses 2018
Rihanna is rarely seen without her signature shades. Her favorite brand? Dior! From over-sized retro frames to eye-catching and stylish aviators, she can be spotted sporting these fashionable shades everywhere from the red carpet to casual street style. Whether you're in search of a show-stopping look or just looking to elevate your everyday style, be inspired by Dior sunglasses.
Check out these funky brow line glasses
Browline Eyeglasses
Browline Eyeglasses$20.00Brow-line Eyeglasses These stylish Brow-line eyeglasses are made with strong and durable metal frames. The slim design is light and comfortable to wear, while the fashionable silhouette is perfect for any look. Features: - Metal frame with lightweight construction -… Read More
Gucci Rihanna
Currently, we are seeing in trend a rise in the seventies look thick acetate sunglasses just like Rihanna sports above. Check these out
Acetate Frame Sunglasses
Acetate Frame Sunglasses$29.99Acetate Frame Sunglasses are a firm favourite of ours and are currently in trend at the moment. If you notice, there are a lot of fashion trends at the moment that have originated in the eighties. They are made with… Read More
Sold out
70's Aviator Sunglasses
70's Aviator Sunglasses$37.9970's aviator sunglasses. Show off your inner 70's fashionista with these striking aviator frames. This style was first caught on at Coachella 2022 and is still the current trend - especially with the colored lenses. Features UV400 lenses and sturdy… Read More
Black/Yellow - $37.99
Kim Kardashian- Bold Shield Sunglasses
Kim Kardashian Shield
Kim Kardashian is the Queen of bold shield glasses Check out these sunnies which have been spotted on her instagram recently.
For the chunky visor look - check out these
Sunglasses Visors
Sunglasses Visors$37.99Sunglasses Visors These stylish Visor Sunglasses come in classic black with a straight brow bar that make them instantly chic. The lenses come equipped with UV 400 protected Polarized shades to protect your eyes from the sun's harmful rays. Whether… Read More
Gaga Sunglasses
Gaga Sunglasses are one of the most talked about on the sunglasses celebrity circuit. Lady Gaga is a total style icon and does everything in a unique way. She is not afraid to be bold and go completely over the top. She has an oval face, so can get away with most types of sunglasses.
However the ones we love to see her wear the most are her cat eye styles. She can go for the upswept look, or she can rock the oversized cat eye frame look beautifully.
Gaga Sunglasses
We love the round oversized cat eye look
Guess eyeglasses
Guess eyeglasses $63.99 These Guess sunglasses are perfectly exquisite and complement cheekbones and are simple and understated- whilst delivering full on glamour. Comes with full UVA/UVB protection. To be worn with just about any outfit for that perfect edge to your outfit of… Read More
This article has been viewed 187 times.
Article comments
There are no posted comments.