Sunglasses For a Smaller Face - How to Choose The Best Fit
Author

Sarah Cockburn

Published

February 20, 2023

Word count

871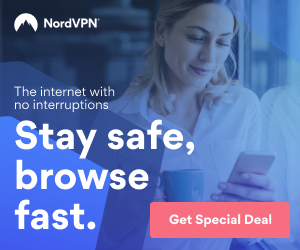 Sunglasses for a smaller face. Read on to learn how to choose your pair.
Struggling to find a pair of sunglasses that stay in place and flatter your smaller face? You're not alone! Choosing the right frame style can help you achieve the perfect fit and look for your face.
Find the right size sunglasses for your face - Sunglasses For Small Faces
Before you start looking at style, it's important to find glasses that fit your face. A great rule of thumb is to look for frames that are slightly wider than your face. This will help the sunglasses stay in place and give the illusion that they match the width of your face perfectly. Additionally, seek styles with low-set temples (the arms) which provide an effortless fit without slipping down or squeezing your face too tightly.
Choose a frame style that suits your face shape.
The most important thing to look for when choosing sunglasses is a frame that complements the shape and size of your face. Oval and round faces generally look better in more rectangular frames, while square or heart-shaped faces suit more rounded shapes.
If you are unsure of your face shape - you really are not alone. We have written a guide that shows you what the face shapes are and what style sunglasses they suit.
To get an idea what your face shape is - you can stand in front of the mirror and take a lipstick or crayon and trace your refection.
Don't be afraid of Colour
Don't be afraid to be adventurous with colour and style, small frames can handle bolder styles. If unsure, try on several pairs in the store until you find something that fits comfortably and looks great at the same time.
Consider narrow frames and arms
Additionally, since small faces may not have a lot of width or height, consider opting for narrow frames or narrower arms. These will help to emphasize the length and width of your face, as well as balance out prominent features near the temples or cheeks. To minimize facial impact, it's best to opt for slim, low-profile frames that don't overpower the overall shape of your face. For those with a petite forehead, it's best to stick with slightly larger sunglasses which won't look too severe on your narrow face.
Sunglasses for petite faces
Choose frames that neither dominate or overwhelm - Sunglasses for Small Face
When it comes to smaller faces, the key is to select the perfect pair of shades that neither dominate nor are overwhelmed by your delicate features. To achieve this balance, opt for frames that stand small and close on your face. Thick frames will make a smaller face appear wider, which is something you should avoid. Instead, try thin or minimal frames with subtle tones – these styles draw attention away from the size of your face and add sophistication to any outfit.
How to Measure Your Face For Sunglasses
There are four steps you need to take when you measure your face for sunglasses.
You need to measure the distance between your left and right temples.

Measure your jaw line (below ear to ear.)

Measure your face length

Measure Your Forehead length
How to measure your face for sunglasses
After you have measured your face and you have a good overall understanding of the dimensions, you need to go straight into the next step.
Choose the Right Fit Sunglasses
There are three essential measurements that you need to observe when you buy a new pair of sunglasses. These are
Lens Width
Bridge With
Temple Length
Sunglasses For Small Face
What Size Sunglasses For Small Face - Sunglasses For a Small Face
Sunglasses Small
Stylish Designer Eyewear For a Smaller Face: Our Top Pick
Finding fashionable frames that stay on your face can be a challenge - but do not worry! We have you covered.
Oval shaped Glasses can look perfect on a smaller face as well as a cute cat eye.
We have found a few pairs that would fit nicely on a small face.
Cat Eye Glasses Female
Cat Eye Glasses Female$69.99We love these female cat eye glasses. They envoke feelings of glamour, sophistication and mystery in one hit. They offer full protection from the sun with their polarized lenses and are robust. Made from popular fashion label 'Ocean.' To be… Read More
Color:Black
Black
Here are some designer sunglasses for smaller faces that will look fabulous on you.
Ray- Ban: RB3447N Round Metal Sunglasses
Ray Ban RB3447N
Ray-Ban's classic round metal frame gets a modern update with the RB3447N. The slim frame and flat lenses slim your face, while the fine metal frame adds a touch of sophistication to any look. Perfect for small faces, these glasses make a stylish statement no matter where you go.
Gucci: cat eye GG1082S
Gucci GG1082S
For an extra touch of style, you can't go wrong with the Gucci cat eye. The bold feline shape out adds a sense of sophistication to your look, and is perfect for small faces. The measurements are perfect for a smaller face.
***We are not affiliated by Rayban or Gucci
This article has been viewed 650 times.
Article comments
There are no posted comments.