Become your best L.E.A.D.E.R. Now!
Author

Michael Wigge

Published

March 11, 2023

Word count

900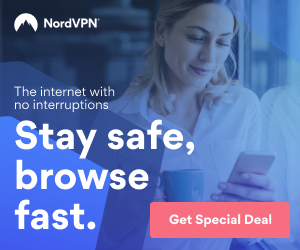 LEADER - Successful Leadership in Challenging Times
In today's world, leaders face many challenges as the marketplace changes rapidly and the competencies of a successful leader must be diverse. In my contact with executives in my role as a soft skills trainer for stress management, leadership and motivation, I have often noticed these aspects as leadership challenges.
Industry change through globalization, digitization

Leadership changes through digitization: leading employees in other locations and countries

Internationalization of employees with intercultural challenges

Leading generations X,Y,Z with changing demands
What is the best way to strengthen yourself as a leader for these changes?
In my leadership motivation presentations, I usually go through the LEADER acronym, which vividly covers important aspects of leadership
L-Listening

E-Embracing Change

A-Accepting Failure

D-Development

E-Entertainment

R-Relationship Building
The six elementary basics of successful leadership play a role in the current context more than ever.
Based on my adventure background with my self-experiments "How to Travel the World for Free" (Tonight Show, NBC) and "How to Barter for Paradise" (Honolulu Star-Advertiser), I have experienced myself how the six aspects of the LEADER acronym are very important aspects of meeting great challenges.
When I traveled to the end of the world without money,
Listening
became a great exercise for me, because the more I tuned in to people on the 35,000 kilometers through the world and listened to them and their life stories, the more I was helped. After all, I needed food, accommodation and rides every day for free. And isn't it similar in the corporate context that employees want to be heard by their managers in their needs and desires?
A recent study shows that the attention span for listening in our society is just about eight seconds. At the turn of the millennium, it was at least 12 seconds. Thanks to digitalization, we are becoming more and more accustomed to short messages and fast information. How can we listen to our employees, especially in times of time pressure?
Embracing Change
is certainly the big issue in today's leadership. What was relevant yesterday is often no longer relevant today. Production cycles, market trends and consumer behavior are taking place in shorter periods of time than before digitization. The ability to step out of the comfort zone again and again in order to adapt to the new is now required.
I like to use the example of Kodak here, how the former photo giant and world market leader failed to recognize the signs of the times and failed in digital photography. This started the end of the giant –
Lack of change = insolvency.
I myself felt the pressure of change every day on my journey without money to the end of the world. In order to get free food, travel and accommodation in different places and countries, I was forced to keep trying new things. Because while the "tell a joke for a free roll" exchange worked brilliantly in Belgium, Americans were into completely different things.
To lure them out of their shells (to help me), I offered out-of-the-box services in the open street in Las Vegas and in San Francisco, like "pillow fight for a dollar" or "the human sofa for a dollar" (my back still hurts...) And these stunts helped, because 300 Americans who did a pillow fight with me one after the other financed a $300 flight to Costa Rica for me with a dollar each.
The rules of free travel were, of course, very different again in South America and Antarctica - so change pure and simple, so I felt like a traveler in the form of a chameleon myself. Corporate leadership is less about pillow fights (I suppose), but the required degree of change forms a clear parallel between leadership there and my adventures.
Accepting Failure
Accepting failure was also incredibly important as I kept starting promotions for free barter deals that didn't work out. So trial and error and then on to plan B.
Development
Developing is as important for managers as it is for adventure travelers. If you stay in your comfort zone, two things happen: stagnation or even regression (old patterns can return, which were thought to have been overcome long ago) as well as a lack of motivation.
After my adventure challenge "How to Barter for Paradise" I experienced exactly that. Success briefly made me too passive to challenge myself further. The lack of motivation came quickly. This is exactly what managers need to avoid. That's why my motto is "CHALLENGE-4-CHANGE" - challenges and further development as the key to success and motivation.
Entertainment
Without entertainment my challenges would be unthinkable. I made it to the end of the world mainly through humorous stunts without money: pillow fights with passers-by for a dollar or working as a British butler for the German ambassador in Panama - being funny was the key to success here.
Networking
I calculated how many people I approached on this trip. It must have been 7,000-8,000 (!) in 150 days, or 50 contact attempts per day. Networking, the absolute foundation of my challenges - and perhaps of your professional challenges?
With these and other experiences I bring the LEADER requirement to the audience in a playful way in my (German) motivational keynotes. You can find my last LEADER talk from my presentation in the USA there as well.
Your (pillow throwing) Michael Wigge
This article has been viewed 493 times.
Article comments
There are no posted comments.