10 reasons that will make you fall in love with Rajasthan
Travel & Leisure → Vacation Plans
Author

Saumya

Published

February 10, 2023

Word count

826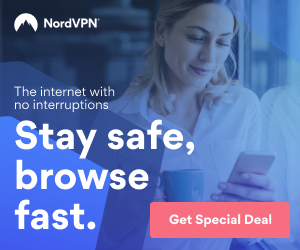 Being from Rajasthan I have always wanted to visit this beautiful land of kings and palaces. The place intrigued me so much and I finally got a chance to visit this colorful state that made me fall in love with its culture all over again. As soon as I stepped foot in this vibrant state, I knew that I was in for a treat. From the majestic forts and palaces to the bustling markets and hospitable people, I was constantly in awe of everything that Rajasthan had to offer. The rich culture, history, and beauty of this state left a lasting impression on me, and I am eager to share my experiences with you.
Majestic forts and places
The name land of kings and palaces suits this state perfectly. I was completely enamored by the beauty and grandeur of these buildings, and I found myself constantly in awe of the intricate details and stunning architecture.
Rajasthan is renowned for its impregnable historical hill forts that dominate crowded cities and vast countryside. There is no doubt as to why these why six locations—Chittorgarh, Kumbhalgarh, Sawai Madhopur, Jhalawar, Jaipur, and Jaisalmer—have been designated as UNESCO World Heritage Sites. Every single one of them offered something fresh and breathtaking, and many of them took many hours to explore.
Delicious and Authentic Rajasthani Cuisine
I had this amazing opportunity to taste the authentic Rajasthani thalis in Rajasthan and let me tell you, it was a true culinary adventure! The first thing that stood out to me was the mix of spicy and sweet flavors, using fresh local ingredients. I tried dishes that I had never even heard of before, and each bite was a flavor explosion in my mouth.
From the spicy laal maas to the sweet ghevar, the food in Rajasthan is truly a delight for the taste buds. I especially loved the traditional thalis, which were an all-in-one meal with a variety of dishes served on a platter. The variety of flavors and textures in each thali was truly amazing. The food was not only delicious, but it was also a true representation of the local culture and heritage.
Natural beauty
From the rolling dunes of the Thar Desert to the serene lakes and rivers, I was constantly in awe of the stunning vistas that surrounded me.
One of my favorite experiences was watching the sunrise over the dunes. The sky turned into a spectrum of oranges, pinks, and purples, and I felt like I was in a dream. It was truly a magical moment that I will never forget.
Another unforgettable experience was my visit to the tranquil waters of Lake Pichola in Udaipur. The lake was surrounded by stunning palaces and temples, and the reflection of these beautiful buildings in the water was a sight to behold.
The Wildlife
One of my highlights of the trip was getting to experience the incredible wildlife that this state has to offer. From the majestic tigers in Ranthambore National Park to the graceful cheetahs in Kuno National Park, I was constantly in awe of the beauty and diversity of the animals I encountered.
Going on a wildlife safari was truly an unforgettable experience. The early morning drives, surrounded by the sounds of nature, were truly peaceful. And then, suddenly, I'd spot a group of spotted deer or a family of monkeys and my heart would race with excitement. But the real highlight of my safari was when I caught a glimpse of a majestic Bengal tiger. I watched in awe as it gracefully walked through the jungle, its orange fur shining in the sun. It was a truly magical moment that I will never forget.
Handicraft shopping
I am a souvenir collector, I make a memory box for every place I visit. If you like collecting souvenirs too, you can't miss exploring the handicraft section of this state. Rajasthan is brilliant for shopping, everything they have is very unique and handpicked. From intricate wood carvings to delicate textiles, each piece is crafted with care and attention to detail. I loved knowing that each item I bought was one-of-a-kind, made by skilled artisans with a passion for their work.
If you're like me and love a good bargain, then shopping in Rajasthan is the perfect place for you. I found that the prices were very reasonable, and I was able to pick up a variety of handmade goods without breaking the bank. I had a lot of fun bargaining with the shopkeepers and finding the best deals on my purchases.
Rajasthan has so much to offer its visitors and I can't recommend it enough. I loved almost all the places I visited thus narrowing down the list would be a difficult job. If you are impresses with the culture of India, don't miss Rajasthan tour packages it will blow your mind with fun and you can stay here for months without realizing how your time passed so quickly.
I am a travel wanderer who love to explore the world with different perspective.
While exploring Rajasthan, i came to this beautiful overview of this state.
If you also want to explore the state, look out here for custom Rajasthan Tour Packages: Rajasthan Tour Packages
For a road trip from your city to Rajasthan, avail service offered by:
https://articlebiz.com
This article has been viewed 313 times.
Article comments
There are no posted comments.