What Is CMMS? – Features, Benefits and How It Works
Author

Dario Soric

Published

March 19, 2023

Word count

743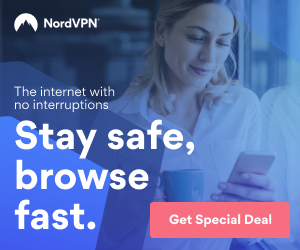 A computerized maintenance management system (CMMS) is essential for the coordination of all activities related to the availability, productivity, and maintainability of complex systems. Modern computer resources have made it possible to considerably improve the effectiveness and efficiency in the field of maintenance through the use of CMMS. CMMS software solution has evolved from relatively simple mainframe scheduling of maintenance activities to multi-user systems that cover a multitude of maintenance functions. The ability of CMMS to process large amounts of data in a targeted and rapid manner has opened up new possibilities for maintenance, facilitating a more deliberate and thoughtful approach to asset lifecycle management.
What Is A CMMS?
The acronym CMMS stands for Computerized Maintenance Management System. This software package was designed to manage maintenance practices globally, on a strategic, financial, and operational level. It is today the essential software of the industrial sector. Much more than simple computer programming, it is an assistant for maintenance teams, the cornerstone of industrial efficiency.
Because you can use it to achieve different goals, there are different ways to describe computerized maintenance management software. On the one hand, it is sophisticated software that captures and uses thousands of data points to provide an overview of how a facility is an operating or detailed information about individual pieces of equipment. In terms of functionality, CMMS software offers businesses the ability to monitor inventory levels, manage work orders, set up and schedule preventive maintenance programs, and quickly generate accurate reports. But on another level, it's just the solution maintenance managers need. Automating processes and streamlining workflows makes your life less stressful by making your workday more predictable.
How Does It Work?
The easiest way to understand how it works is to first look at two old ways of managing maintenance, paper and spreadsheets.
With paper, you always run the risk of losing or corrupting data. Every time you doodle a new work order, chances are you'll include mistakes. And even if you copy everything perfectly, chances are someone will lose that piece of paper, your only copy of that essential data. With spreadsheets, it's the opposite problem. The risks of copying and pasting bad data are still there, but now you often have too many copies of the same data. Why is this a problem? Because as soon as someone updates one copy's information, all other disconnected copies are out of sync. In the end, each member of the team works from their own version of the truth. Everyone is out of it, but no one realizes it.
The History
Its origins date back to the 1970s when industrial tools became more complex, with the transition from mechanics to electronics and the emergence of robotics. The industrial sector is becoming more and more demanding. The "zero breakdowns, zero defect" injunctions are everywhere. In the 1980s, it was computerization that transformed the maintenance professions. The first maintenance management programs appear. The 1990s marked the expansion of CMMS, which was no longer content to serve the industry, but also the tertiary sector. It was finally in the 2000s that CMMS software took off. And the web has something to do with it. With reduced hardware investment and reduced installation costs, the full web CMMS enters the scene and promises great capabilities in terms of ergonomics and functionality. Nowadays, in the era of the Cloud and galloping digitization, the user experience is enriched. A CMMS software solution package is essential for operational teams.
What Is The Role Of A CMMS?
Essential in the industrial sector, the CMMS has many uses. In particular, it allows operational staff and the management team to:
Knowing and identifying and managing the equipment to be maintained: inventory, location, management of relative information by type of equipment.
Manage maintenance practices: preventive, curative, corrective, and improvement.
Manage intervention requests.
Manage spare parts stocks: by keeping the store up to date, better controlling restocking, and paying attention to stock valuation.
Manage purchases of supplies and services (equipment rental): purchase requests, orders, and supplier invoicing.
Coordinate staff and schedules: activities, jobs, load plan, forecasts, etc.
Manage costs and budget: preparation of budgets, periodic monitoring, reports of variances between forecasts and actual costs, etc.
Monitor the performance of the activity thanks to the key performance indicators represented in the form of dashboards specifying the requests, the statistics, the number of alerts, the MTTR (Mean Time To Repair), MTBF (Mean Time Between Failures), Pareto's law, etc.
Hi there! My name is Dario and I am a marketing assistant for CMMS software called WorkTrek.com. I have over 4 years of experience in the field of marketing and I also run my own blog called dsigital.com
Article source:
https://articlebiz.com
This article has been viewed 207 times.
Rate article
This article has a 5 rating with 1 vote.
Article comments
There are no posted comments.