MAKING A FORTUNE FROM MAKING AND SELLING WIGS FROM HOME
Author

Kelvin Ngeno

Published

March 25, 2023

Word count

627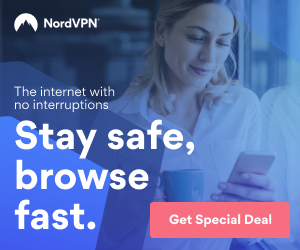 A wig is a protective style that is versatile and saves time. Putting it on is as easy as taking it off. So if you want to change your hair do, all you have to do is take the wig off.
Ladies have had to embrace this trend since it saves time and money, with a little maintenance a wig can be used several times before being discarded.
It is from this knowledge that Rachael Sangara, a student at USIU saw an opportunity and decided to explore it.
"I have always been passionate about beauty, hair, make up and fashion ever since I was young. I realized that the human hair industry in Africa is a 7 billion dollar industry and I saw the need, there was a market so I decided to try it out," Rachel shared.
Getting capital for the business was her greatest hurdle so she took a big risk and used her school fees to secure her first merchandise, made the wigs, sold them and managed to get back her school fees after a month plus a little profit that she used for capital. Looking back she is so happy that it all worked out.
"I have a dream of having my own clothing line but as an entrepreneur, it's not easy to get funding so I believe in starting small. Hair was one of the easiest ways for me to get into the beauty industry so I wanted to use that to build capital for myself so that I eventually start my own fashion line and my own company," she said
At an age where most of her peers are thinking of lectures and assignments, Racheal is a step ahead trying to create a niche in the beauty industry. She makes wigs by customizing them according to her client's needs, a skill she learnt by watching tutorials on the internet.
"I order hair from my supplier in China and it gets here after a week and a half. I take the hair bundles, put them on a mannequin head and sew the hair. It takes me about 4-5 hours to sew one wig. In a day when am not too busy, I can make up to 3 wigs," she said
One of the initial challenges Rachael faced was finding market for her wigs, "When I first started out I was glad I was a student because I thought I had a ready market within my fellow students but unfortunately they couldn't afford my wigs! They love fashion and keeping up with the fashion trends but they don't have that much money!"
She finally decided to target the working upper and middle class women. This is a group that is constantly busy and still needs to look good. Her wigs offer just that.
They are made out of human hair meaning that they can be exposed to high temperatures without getting damaged. A client can style the hair by use of flat iron, blow dry or sit in a hair dryer with the wig on.
What makes Rachael unique is that she does not only sell the wigs but also offers extra after sales services,
"I make sure to advice my clients on what looks best on them depending on the shape of their face. I also teach them on how to maintain the wigs. I have recently opened a YouTube channel where I will be teaching them on how to style the wigs and anything else they might want to know"
"The business is doing well and for anyone out there who has interest in starting a business just do it. You may fail sometimes but those times will serve as great lessons so don't give up," she concluded.
This article has been viewed 226 times.
Rate article
This article has a 5 rating with 1 vote.
Article comments
There are no posted comments.