Welcome to Personalised Eye and Ear Care around Liverpool
Author

Rick

Published

March 2, 2023

Word count

631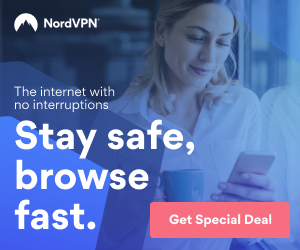 Working in an opticians can be a rewarding and challenging career. Every day brings new challenges and opportunities to help people see better and improve their quality of life. Here's a glimpse into a typical day in the life of an optician working as a locum around Liverpool.
The day typically starts early in the morning, with the optician arriving at the store before it opens to prepare for the day ahead. This may involve checking inventory, restocking frames and lenses, and making sure that all equipment is in good working order.
Once the store is open, the optician's first task of the day is often to greet patients and help them check in for their appointments. This involves verifying patient information, updating records, and answering any questions they may have.
Next, the optician begins performing eye exams. This typically involves using a variety of tools and techniques to assess the patient's vision and overall eye health. They may use a phoropter to measure the patient's refractive error, or perform specialized tests to check for conditions such as glaucoma or cataracts.
After completing the eye exam, the optician works with the patient to select frames and lenses. This involves taking into account the patient's prescription, personal style, and budget, and making recommendations based on their needs and preferences.
Once the frames and lenses have been selected, the optician takes precise measurements to ensure that the lenses are properly aligned with the patient's eyes. They may also make adjustments to the frames to ensure a comfortable fit.
Throughout the day, the optician is also responsible for managing the store's inventory, ordering new frames and lenses as needed, and keeping track of sales and financial transactions. They may also work with insurance providers to process claims and ensure that patients receive the coverage they are entitled to.
At the end of the day, the optician reviews patient records and updates them as needed, prepares for the next day's appointments, and closes up the store. They may also attend training sessions or professional development workshops to stay up to date on the latest advances in eye care.
Overall, a typical day in the life of an optician is fast-paced, challenging, and rewarding. It requires a combination of technical skill, customer service expertise, and a deep commitment to helping people see better and live healthier, more fulfilling lives.
Opticians provides a wide range of products and services related to eye care and eyewear. Here are some of the main offerings:
Eye Tests: comprehensive eye tests to assess your vision and eye health. These tests are conducted by experienced optometrists using the latest technology.
Prescription Glasses: opticians offer a wide range of prescription glasses, including designer frames, affordable options, and a variety of lenses to suit your needs.
Contact Lenses: Opticians offers a variety of contact lenses, including daily disposables, monthly disposables, and extended wear lenses.
Sunglasses: Opticians offer a wide range of sunglasses, including designer brands and affordable options, with prescription lenses available.
Hearing Aids: some also offer hearing aids and hearing tests to assess your hearing health and provide appropriate solutions.
Free NHS-funded Eye Tests: provides free eye tests to eligible customers under the NHS.
Audiology Services: Most now provide audiology services, including hearing tests and hearing aid fittings.
Liverpool is actually a city in its own right, not a town. However, if you are looking for the towns or suburbs within the Liverpool City Region providing eye care here are some of the main ones:
Bootle

Crosby

Formby

Huyton

Kirkby

Maghull

Prescot

Southport

St Helens

Wallasey

Wirral

Belle Vale
Please note that this is not an exhaustive list and there are many more towns and suburbs within the Liverpool City Region.
This article has been viewed 346 times.
Rate article
This article has a 5 rating with 3 votes.
Article comments
There are no posted comments.